Salmon Lake on the Clearwater River in northwestern Montana is a beautiful place during all seasons. I lensed this image of the house on an island in the middle of the lake during a strong snowstorm in mid-winter.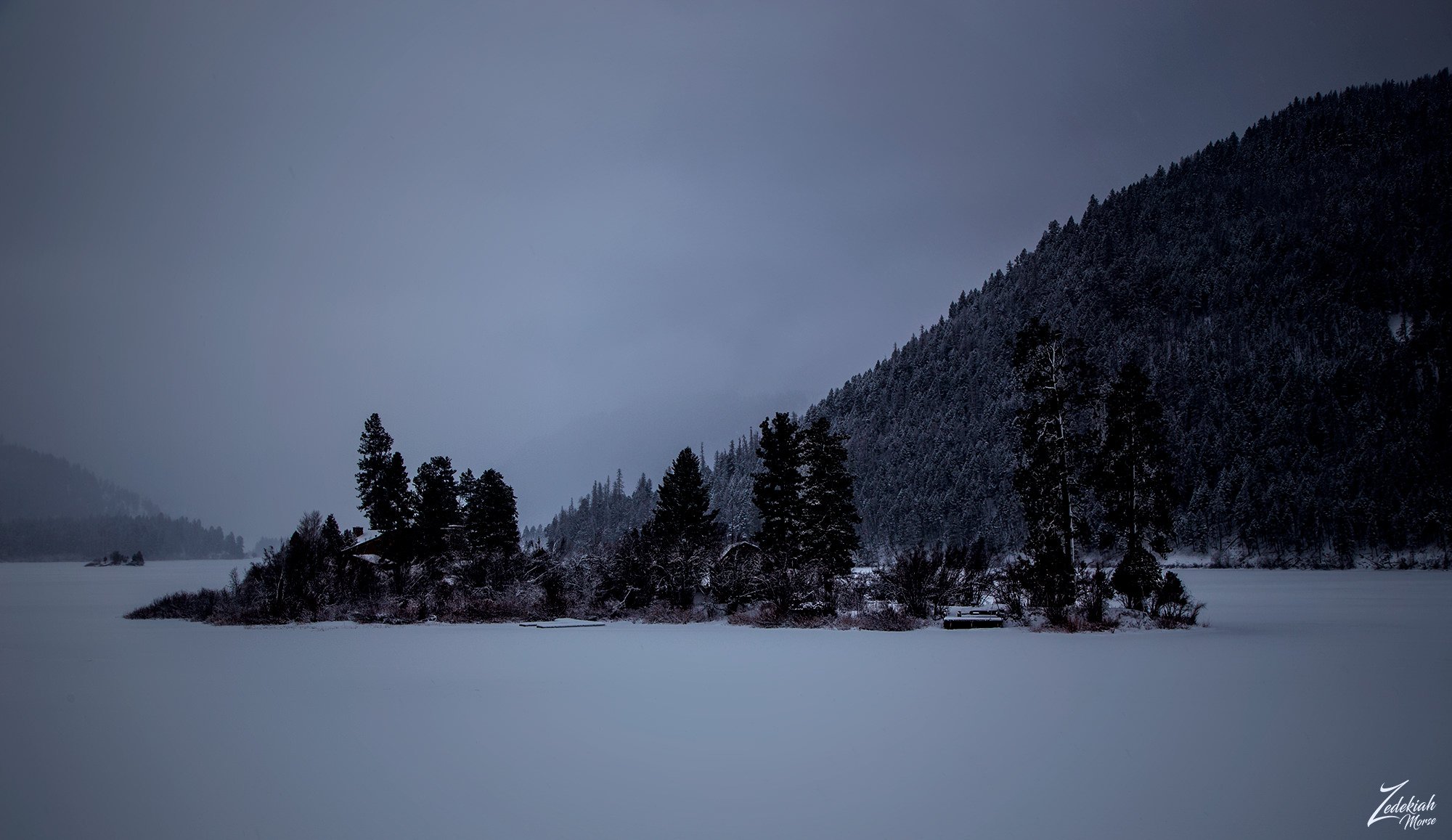 Salmon Lake Island House ~ Click to Enlarge
Salmon Lake is part of the Salmon Lake State Park and was created when the Champion Timberlands Corporation originally gifted the park to commemorate three foresters who died in a 1976 plane crash. The lake and the connected waterways hold many species of fish including rainbow, cutthroat, brown, brook and bull trout, largemouth bass, white mountain whitefish, kokanee salmon, yellow perch and northern pike. 
Birds that may be spotted here include red-necked grebes, great blue herons, bald eagles, water fowl, osprey and common loons. The lake is surrounded by largely woodland mountains, with ponderosa pine, western larch, and douglas fir being the dominant tree species.
Looking closely at the island, this would be a beautiful place to sit out a storm for sure. When the lake is frozen like this you can easily walk across to the island.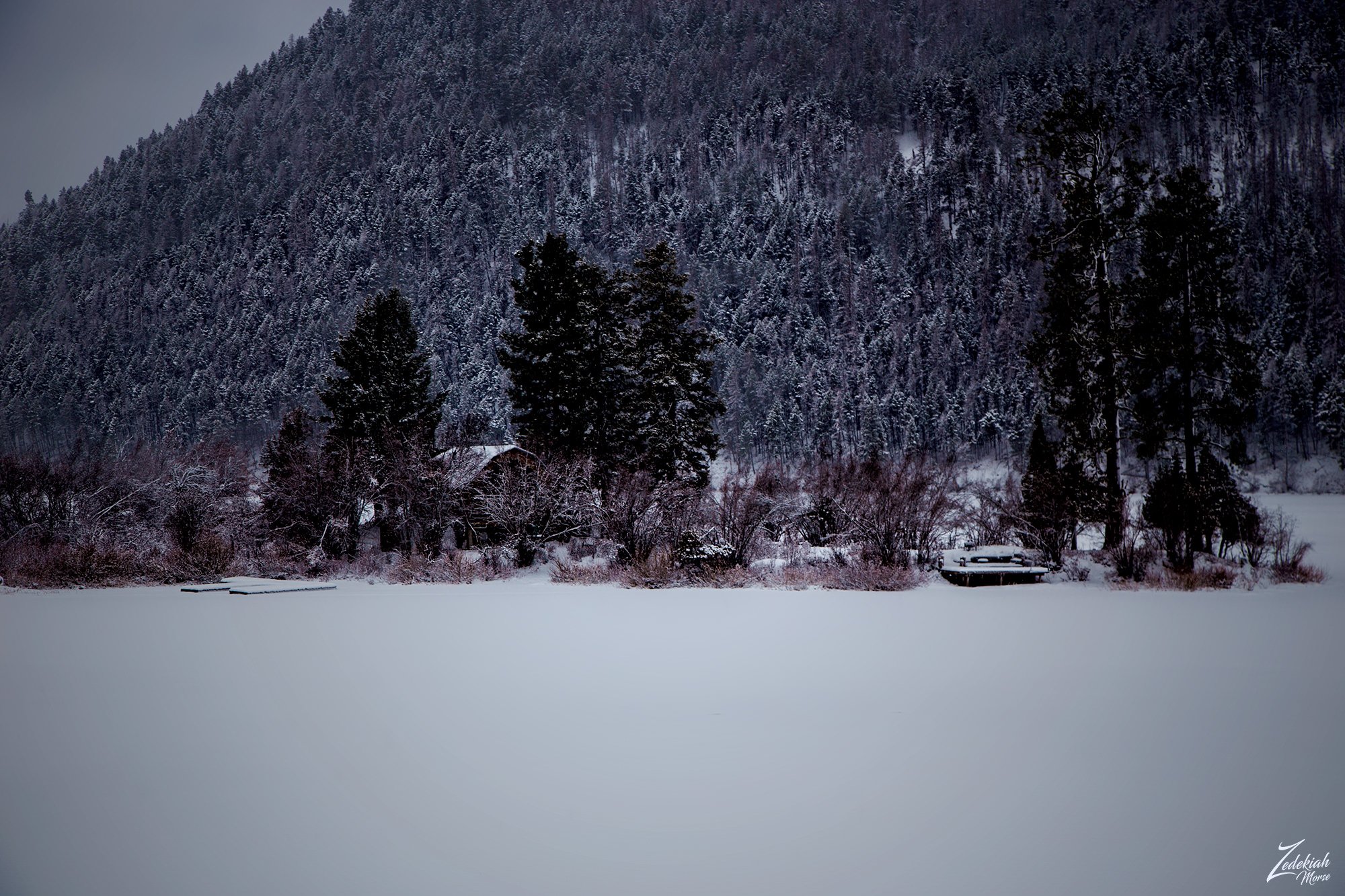 This is another image from my project "Where Eagles Fly". 
About The Project
Where Eagles Fly - The American Wilderness Expedition is my personal mission to introduce people to these amazing locations that surround us. I am piloting a bush plane while exploring and filming throughout the remote back-country areas of North America to raise awareness of the 47% of the USA and 90% of Canada that remain unpopulated wilderness.
About The Author
My name is Zedekiah Morse and I'm a Bush Pilot, Photographer, Explorer and Filmmaker. I live in the Rocky Mountains and devote my time and resources to exploring as much of the world as I can by air. If you wish to watch a short film detailing how I do my work and this project, go here.
Thanks for your support and Yehaw!!