Citadel Mountain basks in the light of evening sunset, casting it looming shadow over Almost A Dog Mountain on the right and Little Chief Mountain on the left along with Mahtotopa Mountain and Red Eagle Mountain, the purple tip of the mountain chain. These mountains overlook Saint Mary Lake, on the left side of this image.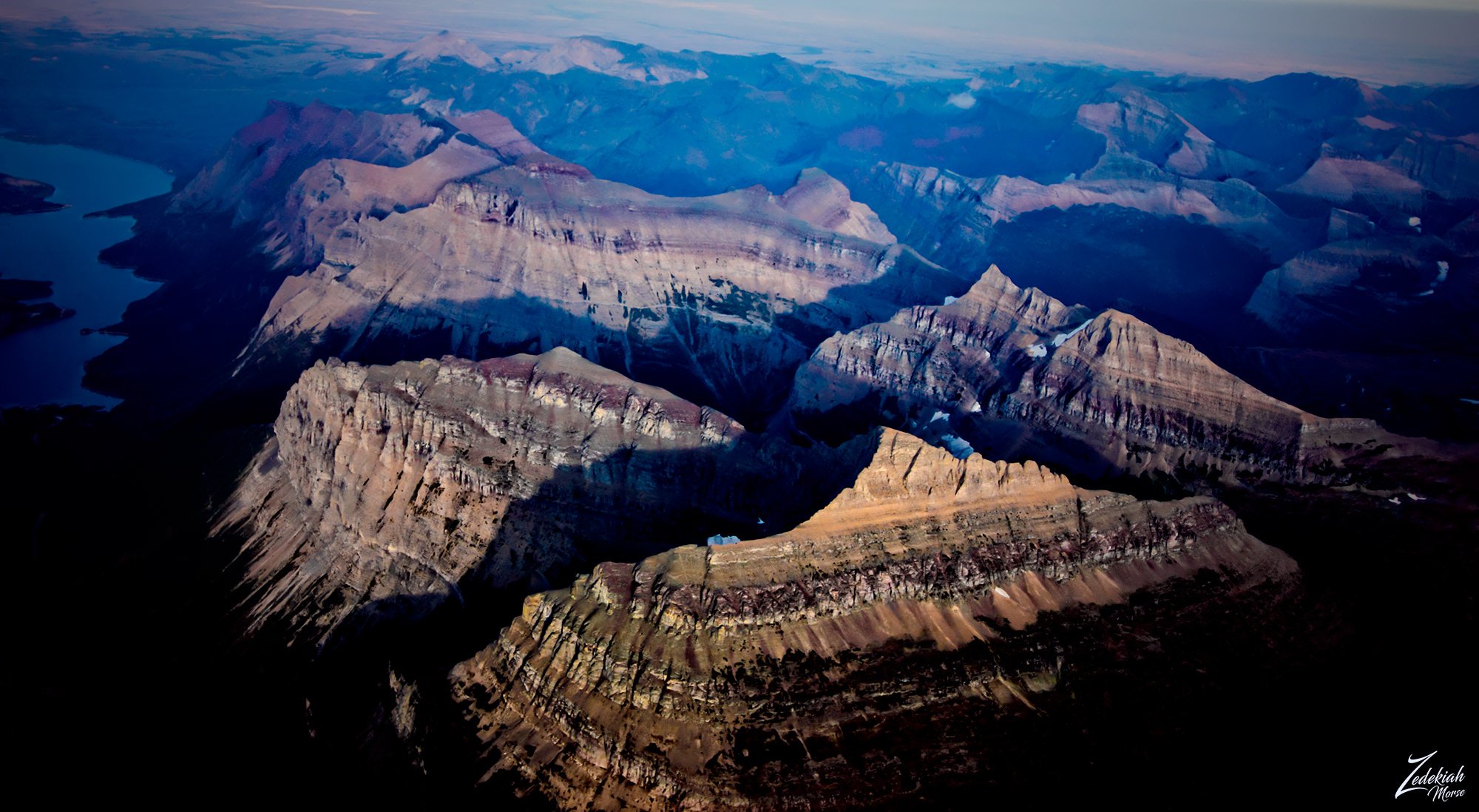 "Imazí-imita" is Blackfoot for Almost A Dog. As a young man, he was one of the very few survivors that were part of the horrific 1870 Marias Massacre. His entire family was killed in this tragic and totally unnecessary attack, and although crippled for life, he survived this horrible event. 
Then 13 years later he survived the horrendous Starvation Winter of 1883-84. It is befitting that this harsh and stark mountain be named after a Blackfoot warrior who suffered such a starkly, harsh life. 
To read the entire post on this iconic wilderness on my project "Where Eagles Fly" GO HERE
About The Project
Where Eagles Fly - The American Wilderness Expedition is my personal mission to introduce people to these amazing locations that surround us. I am piloting a bush plane while exploring and filming throughout the remote back-country areas of North America to raise awareness of the 47% of the USA and 90% of Canada that remain unpopulated wilderness.
About The Author
My name is Zedekiah Morse and I'm a Bush Pilot, Photographer, Explorer and Filmmaker. I live in the Rocky Mountains and devote my time and resources to exploring as much of the world as I can by air. If you wish to watch a short film detailing how I do my work and this project, go here.Thanks for your support and Yehaw!!