This pristine wilderness lake is in a deep valley between Numa Ridge to the north (Left in this image) and Cerulan Ridge to the south. At 7 miles long and only 1/2 mile wide the bluish aquamarine waters are so calm and crystal clear you can see the bottom 30 feet below!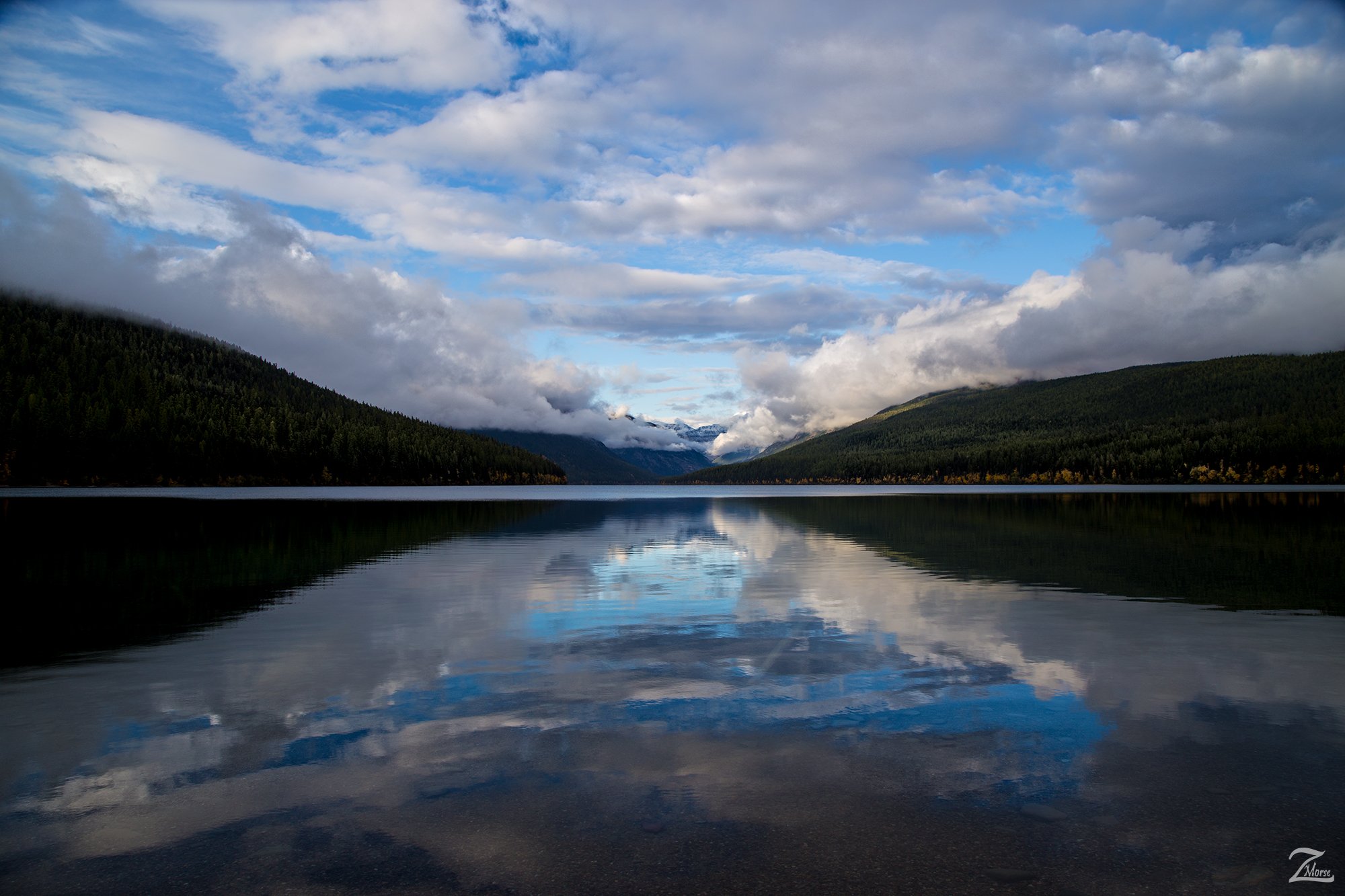 This is Bowman Lake, a remote lake in Glacier National Park only 3 miles from the Montana / Canada border.  
Here is a link to google maps for the location of this beautiful place. 
This is a close up of the long view down the lake and through the pass you can see Thunderbird Glacier sticking out through the clouds.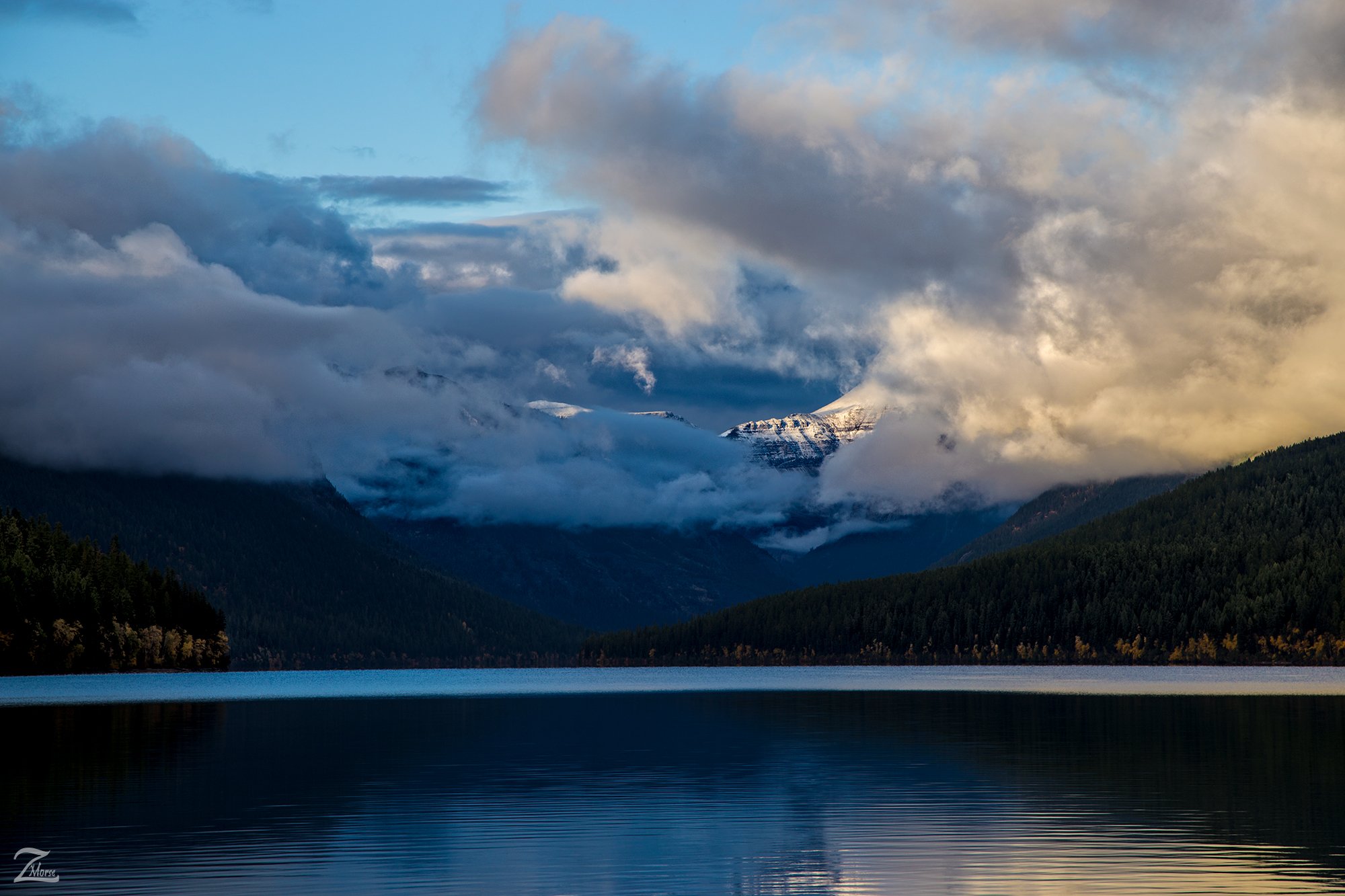 And this is an even closer view of the cliffs above Thunderbird Glacier, all part of Livingston Ridge which also is part of the twisting Continental Divide.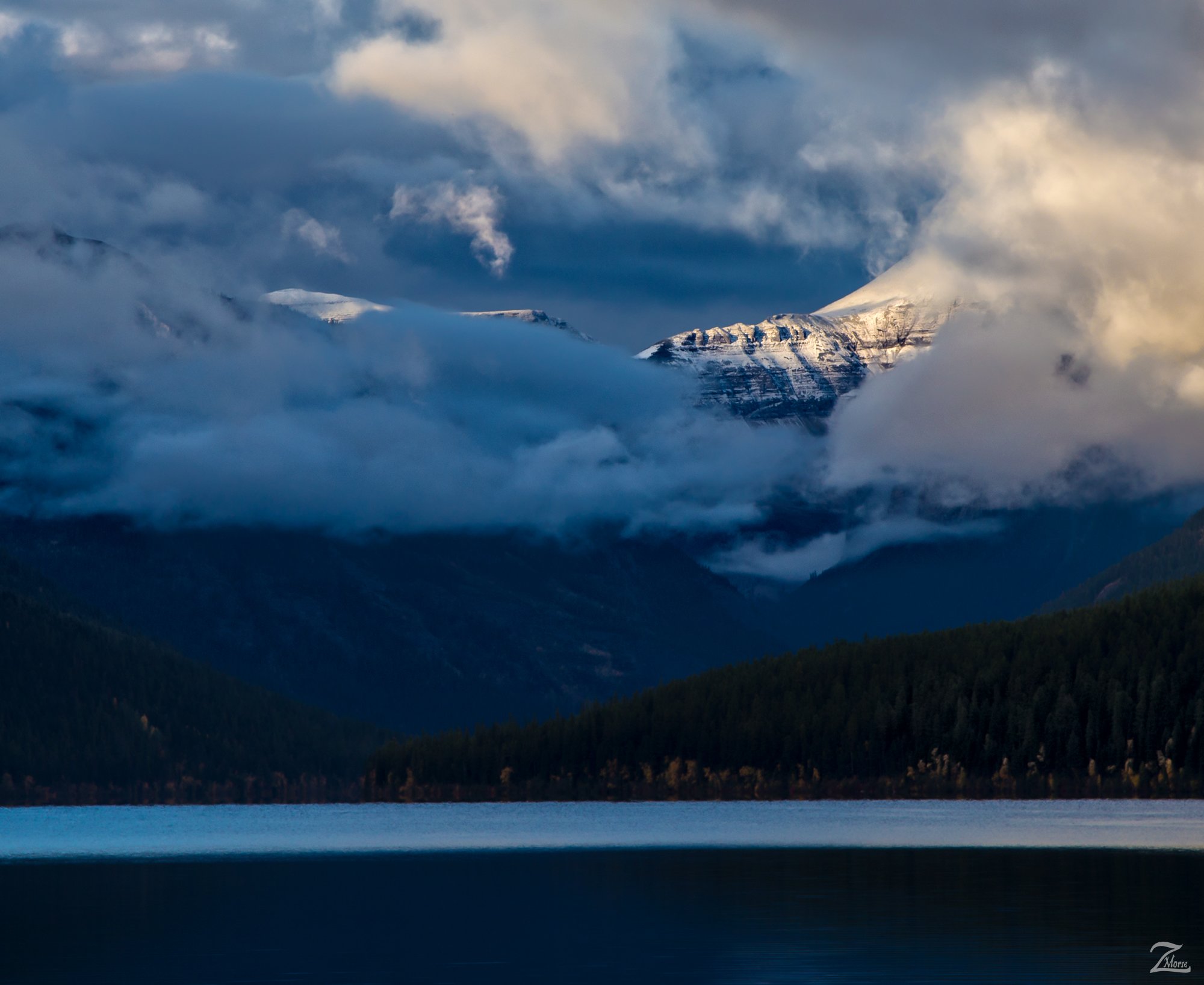 These images are from my ongoing project in which I am trying to raise awareness of the 47% of the USA and 90% of Canada that remain unpopulated wilderness.  
Where Eagles Fly - The American Wilderness Expedition is my personal mission to introduce people to these amazing locations that surround us.  
If you like what you see here upvote then resteemit so that others may experience these wondrous places as well. And if you'd like these images to be part of your feed then follow me. 
Yehaw!!