I Want Spring, But Winter Returned
I still have a few birds out in the bushes that are happy as heck and chirping it up out there. But I am sure they are just as unhappy with the snow as I am. Oh well, I knew it wasn't quite spring yet.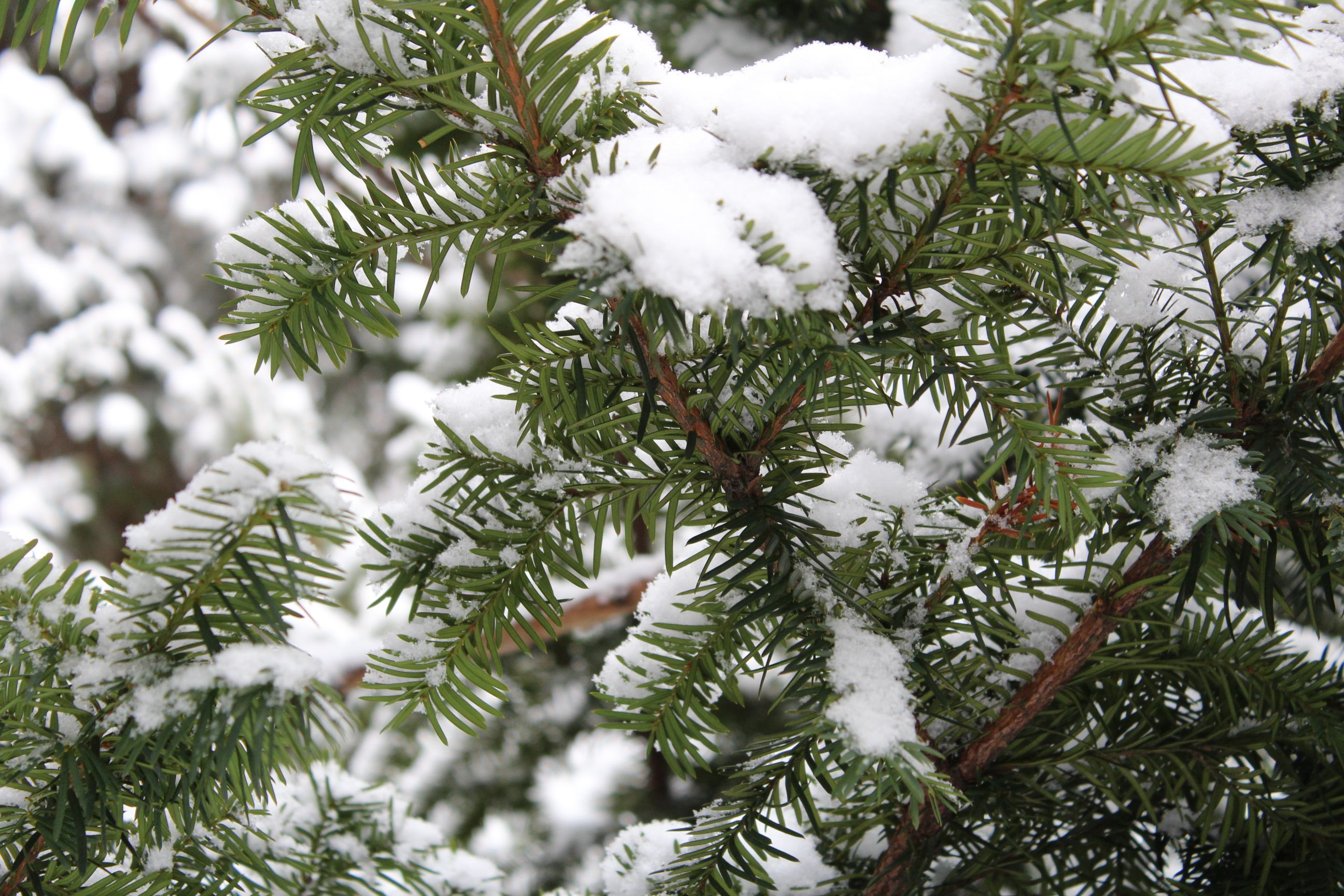 A Little Advertising For The Home Team
It just looks so nice sitting there doesn't it? One of my friend's left this out here during out weekend shenanigans. I couldn't resist.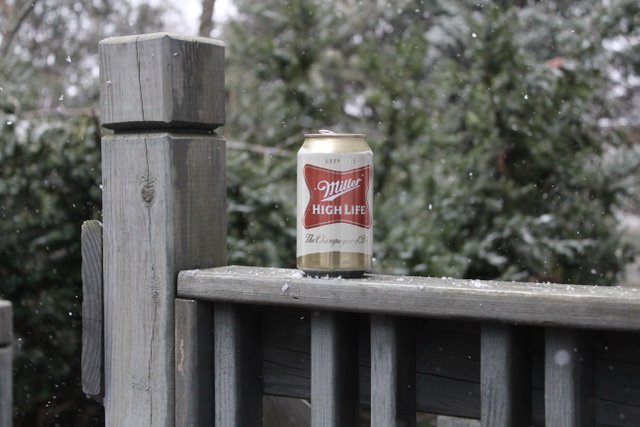 Some Snow On Branches
It has been warm here recently regardless of us being so far north. So when this snow came it was that kind of snow thta is ultra packy and because of that, it stacked up nicely on the trees and shrubs for nice photography. Sadly I don't believe my camera even captures the full experience. Large snowflakes falling everywhere while the already fallen snow absorbs much of the sounds around you. It's a wonderful thing.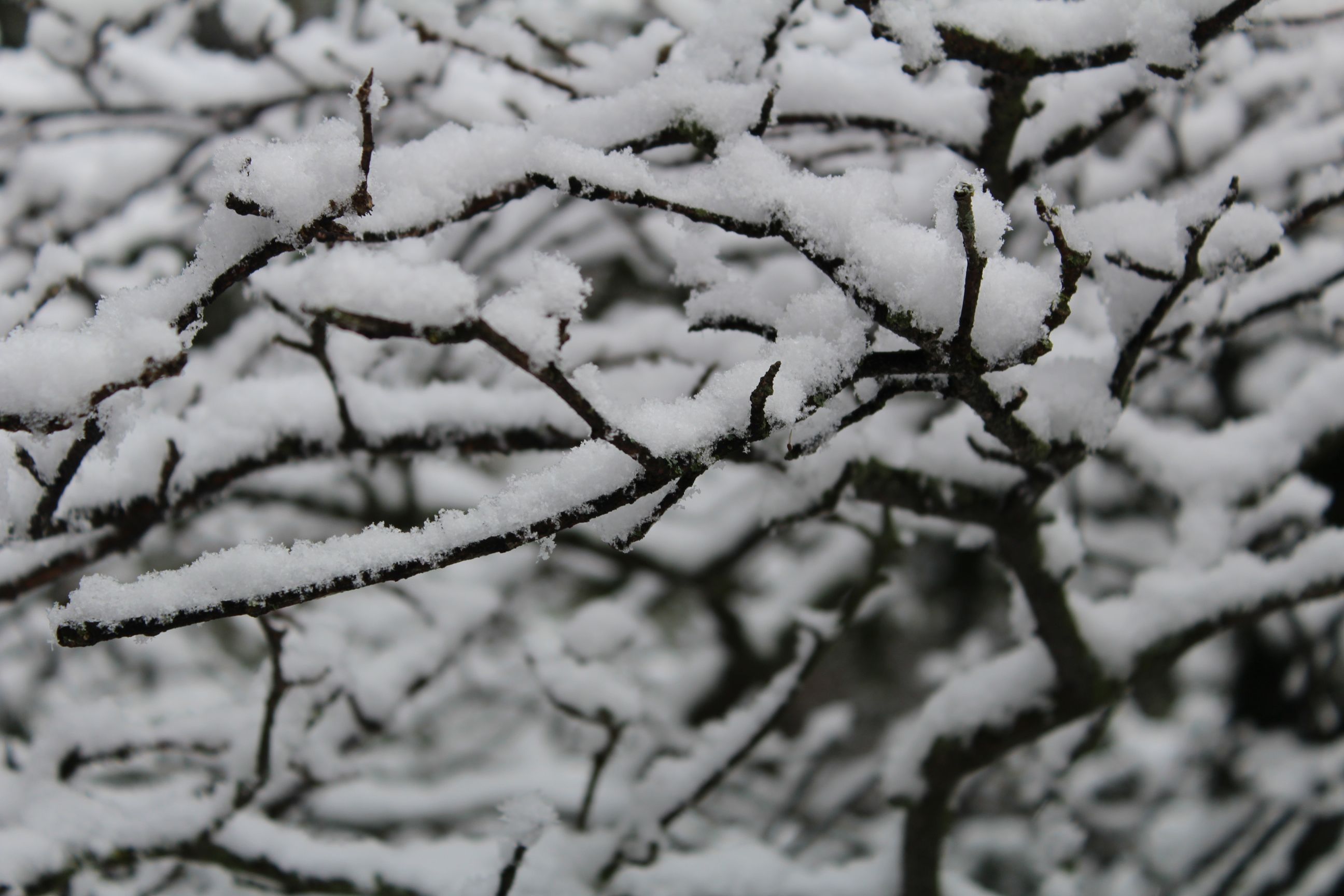 My Pepper Plant That I Left Outside
This plant is a soldier! I had intended to overwinter this thing inside the house but then we started going through the process of selling our house and getting rid of things so I just left him outside. He has added a small bit of color to the white environment in the backyard.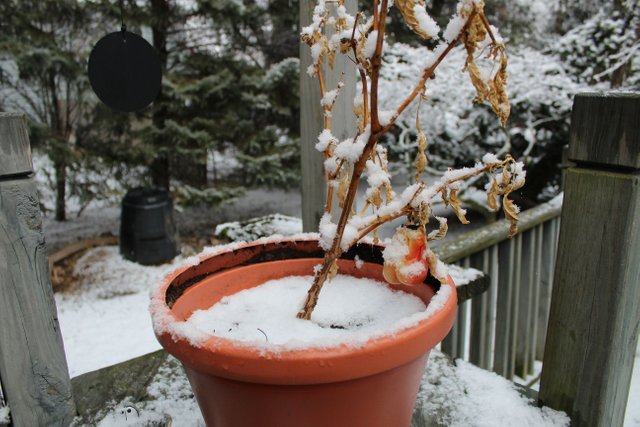 Thank you for reading, I hope you enjoyed!