Mushrooms grow naturally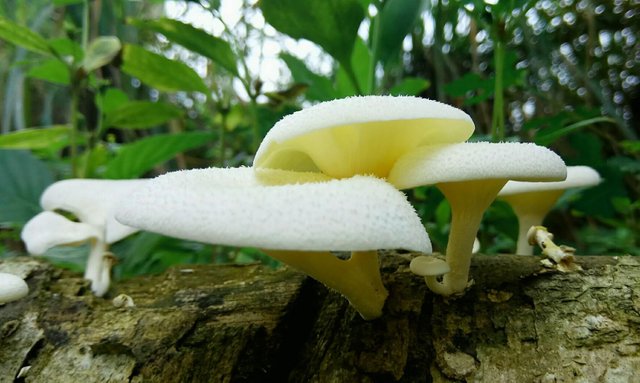 Hello.... Steemi'an good morning all .... !!! how are you today, of course everything is in good condition aja. Steemi'an we already know mushrooms in everyday life though not as good as other plants.
Steemi'an do you know about the deliciousness of oyster mushrooms. Maybe if you have not tried it would not know.
This is because the fungus only grows at a certain time, on certain conditions that support, and the length of life is limited. For example, this mushroom is a mushroom that many appear in the rainy season in rotted wood.
Oyster mushrooms tasty and delicious to have a high nutritional value and contains protein, carbohydrates, thiamine or vitamin B1, riboflavin or vitamin B2, niacin, biotin and some mineral salts in a balanced composition.
| | |
| --- | --- |
| | |
| Location | Flower Garden North Aceh |
---
THANKS FOR VISITING MY BLOG