Nissan Maxima QX 1998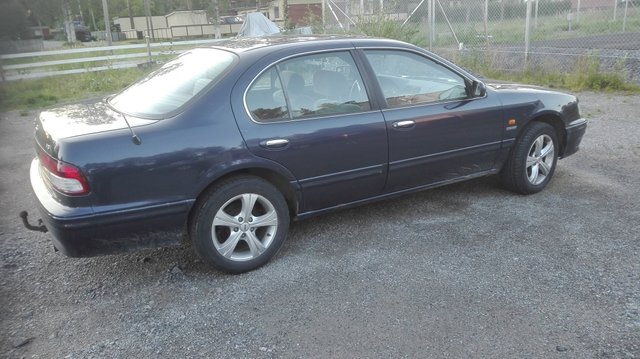 Model: 4D MAXIMA QX-V6 2.0-CAUA32/270
Motor: 1990 cm3 V6 gas engine 103 kW power
Transmission box: Automatic
Car was imported from Germany in year 2006, I bought this car 1 year ago for myself and it is my first own car. When I bought this car, in meter was 279000 kilometer, now in meter have 290400 kilometers.
I got finally stamp for 4th try on car inspection in June 2018 for one year. I had to get fix some corrosion damage in car's rear cover and change 3 of 4 shock absorbers.
Great car I am hoping to keep this for long time.
Steem on! -Sijoittaja