Hi there Steemians,
Hope You all are fine and safe.
Here I am sharing a little story with you all.
Every one has their own style, thinking, ability etc.
Sometimes people trouble in finishing simple task and sometimes a ready to jump in hard/dangerous situation.
HEHE yesterday night I was standing out with my friends and I saw a cat walking in building (First Floor) and then She just prepare for the Jump and :O OW she jumped from 1st Floor to ROAD. She than realize that She done wrong task but thanks GOD she was OK
She came to car rood in front of me and sit calmly and I took some pictures :P.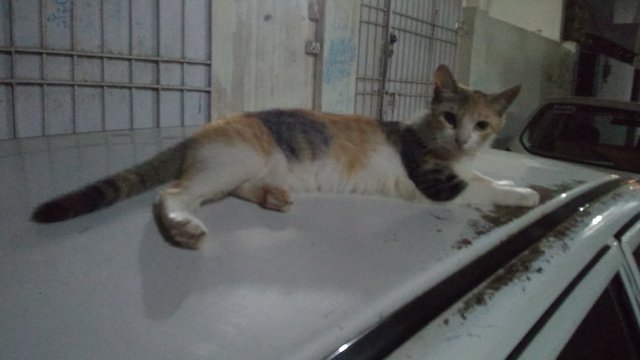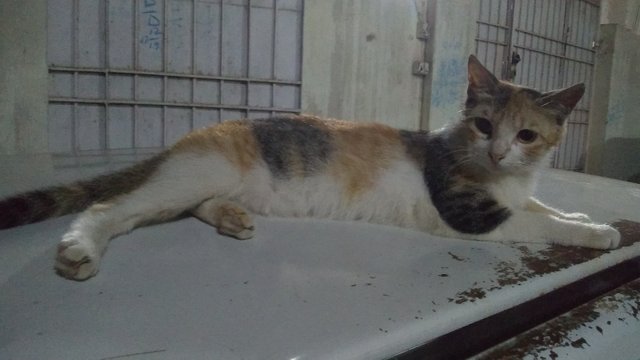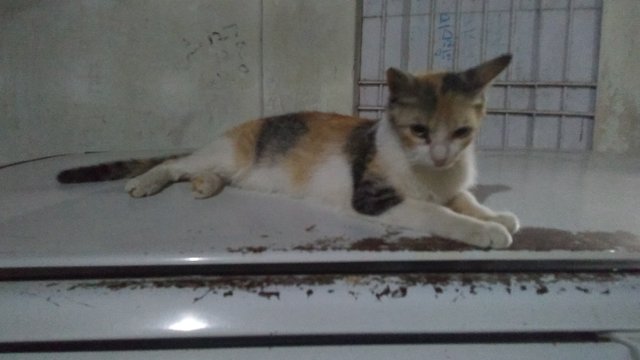 MORAL : USE YOUR BRAIN and THINK BEFORE DOING ANY DIFFICULT TASK :P.