Good Evening steemians!
Worked on my indoor garden a little bit this evening. Its really nice stress relief time for me. @danaedwards just lets me do my thing.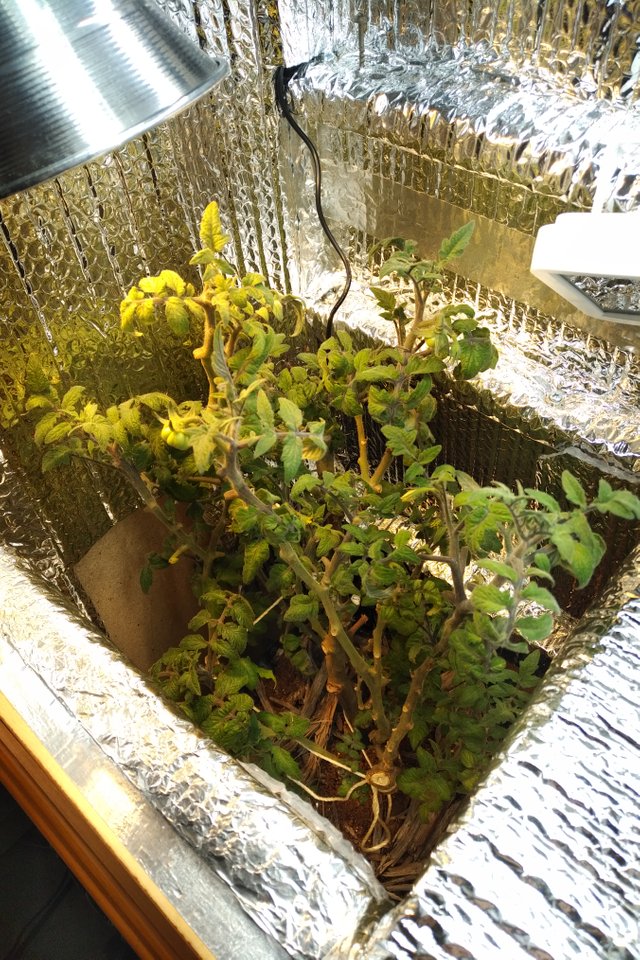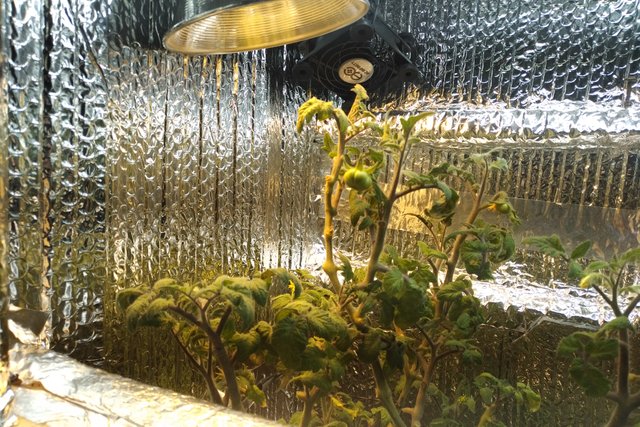 Thats Darryl, he's still flowering and has a few tomatoes on him right now. He has been around since last spring. I have managed to keep him alive for almost a year now. I took a few clones from him a few weeks ago that i have had under a dome. This evening I finally decided to pot them up.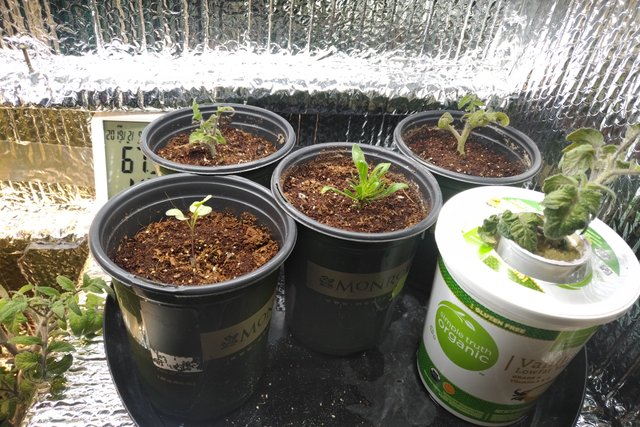 Top left, top right and bottom right are all clones from Darryl. The center is clone from the daisies. The bottom left is Bradley the broccoli. The bottom right is a hydro experiment.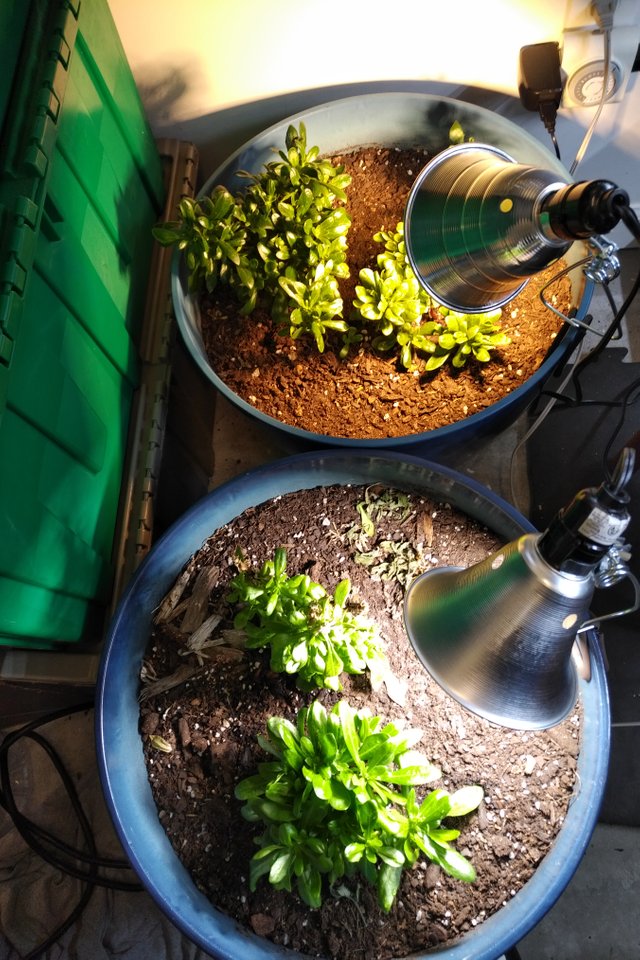 Daisies
The transplants are in coco, I added some microbes and then watered with a very mid nutrient solution. The past few days have been straight water with spray bottle. So i think they will benefit with some nutrients. I'm currently using the General Organics on the go box. Its a nice mix of 8 of their liquid nutrients. Once this supply runs out I'm looking to make a switch to dry amendments. Anyone have any luck with dry?
I also started 4 peppers and 4 more broccoli. I have those under the dome in the closet, nice and warm in there. The reflector light is a led e27 screw in bulb that i cut the dome off with a hot knife. Its a 2700k, 17 watt bulb that works pretty decently.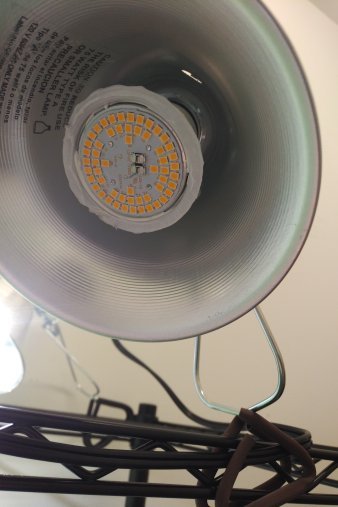 Across the top i have 2 6500k led light bars, hydrofarm brand or something like that. I have a local hydro store that i stop in once and awhile. I also added a couple of pc fans to help with the air circulation.
Have a good night and stay green!