Today I will share tips and benefits of pandan leaves for all steemit friends.
Now more and more food using pandan leaves as food seasoning.
It is undeniable that the pandan leaves have a distinctive aroma that is fragrant, so often used as a mixture in making cakes, or food dishes such as kolak, dawet ice, or sweet porridge. Even sweet martabak began many who use pandan leaves as the basic ingredients of dough.
Bayangin alone can make hungry huh. In addition to making the food becomes more delicious, pandanus fragrant leaves it also has many benefits, both for health and beauty.
Traditional natural treatment using pandan leaves is one of the health secrets left by our ancestors.
In Indonesia alone, many people who already believe in the efficacy of pandan leaves, and some of them are: the benefits of pandan leaves for miss v, cholesterol, face, skin, and hair.
Latin name of pandan wangi leaf plant is pandanus ammaryllifolius.
Want to know more? Here are 10 benefits of decoction of pandanus perfume:
Benefits of Pandan Leaves 1.Untuk Health and Beauty
2.Reduce High Blood Pressure
3.Encourse Appetite
4.Overcoming Rheumatism
5.Overcoming Insomnia
6.Treating Panu
7.Lower the Fever
8.Overcoming Abdominal Cramps
9.Prevent Cancer
10.Menghilangkan Dandruff
Overcoming Hair Loss
Hopefully useful for today
Terjemahan bahasa indonesia
Hari ini saya akan berbagi tips dan manfaat daun pandan untuk semua teman steemit.
Kini semakin banyak makanan menggunakan daun pandan sebagai penyedap makanan.
Tak dapat dipungkiri bahwa daun pandan memiliki aroma khas yang harum, sehingga sering digunakan sebagai campuran dalam pembuatan kue, atau hidangan makanan seperti kolak, es dawet, atau bubur manis. Bahkan martabak manis mulai banyak yang menggunakan daun pandan sebagai bahan dasar adonan.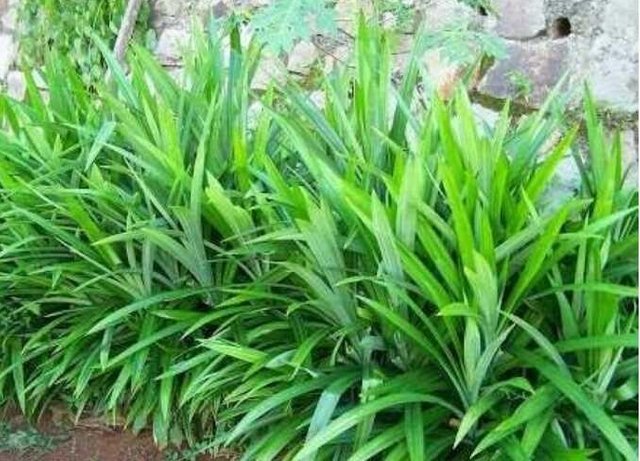 Bayangin saja bisa membuat lapar huh. Selain membuat makanan menjadi lebih nikmat, daun pandan yang harum itu juga memiliki banyak manfaat, baik untuk kesehatan maupun kecantikan. gambar
Perawatan alami tradisional menggunakan daun pandan adalah salah satu rahasia kesehatan yang ditinggalkan oleh nenek moyang kita
Di Indonesia sendiri, banyak orang yang sudah percaya pada khasiat daun pandan, dan beberapa diantaranya adalah: manfaat daun pandan untuk miss v, kolesterol, wajah, kulit, dan rambut.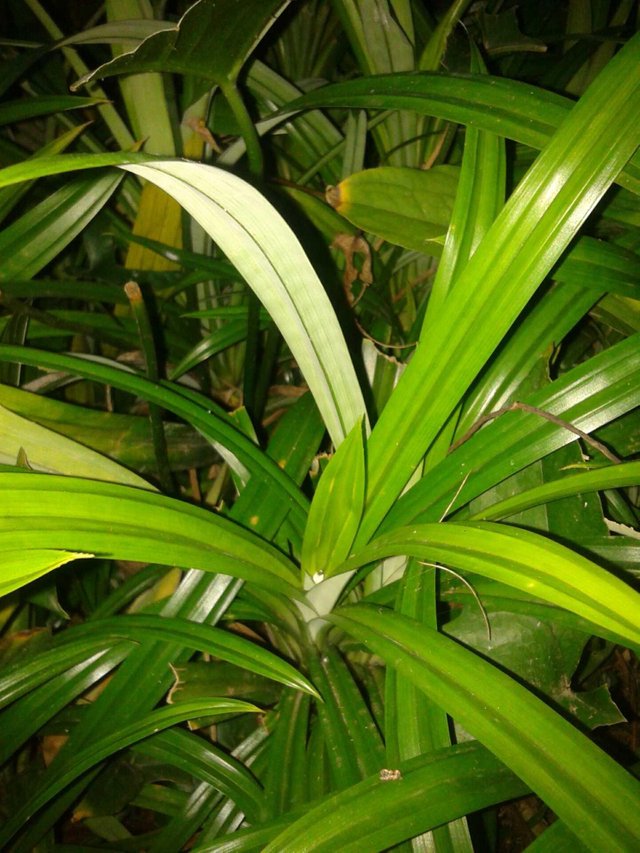 Nama latin daun pandan wangi adalah pandan ammaryllifolius.
Ingin tahu lebih banyak? Berikut adalah 10 manfaat rebusan parfum pandan:
Manfaat Daun Pandan 1.Untuk Kesehatan dan Kecantikan
2.Mengurangi Tekanan Darah Tinggi
3.Menarik nafsu makan
Mengacu 5. Rematik
Insomnia Terbuka
7.Mengajak Panu
8.Menurunkan Demam
Kram perut terbuka
Mencegah Kanker
10.Menghilangkan ketombe
Mengatasi Rambut Rontok
Semoga bermanfaat untuk hari ini