A few of my shots from the streets of South Africa's capital city: Pretoria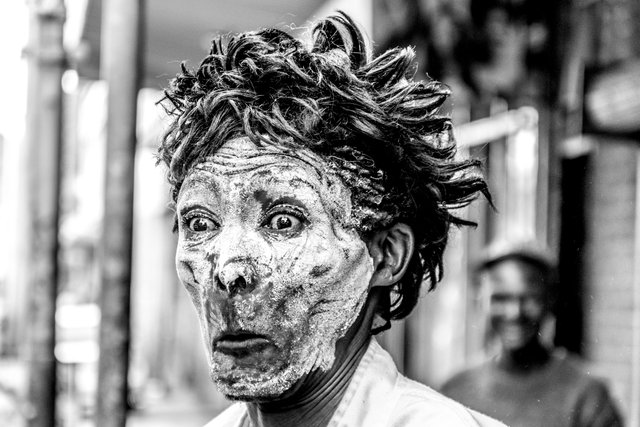 A street performer in mime. It's common to see people begging and performing at traffic lights for spare change.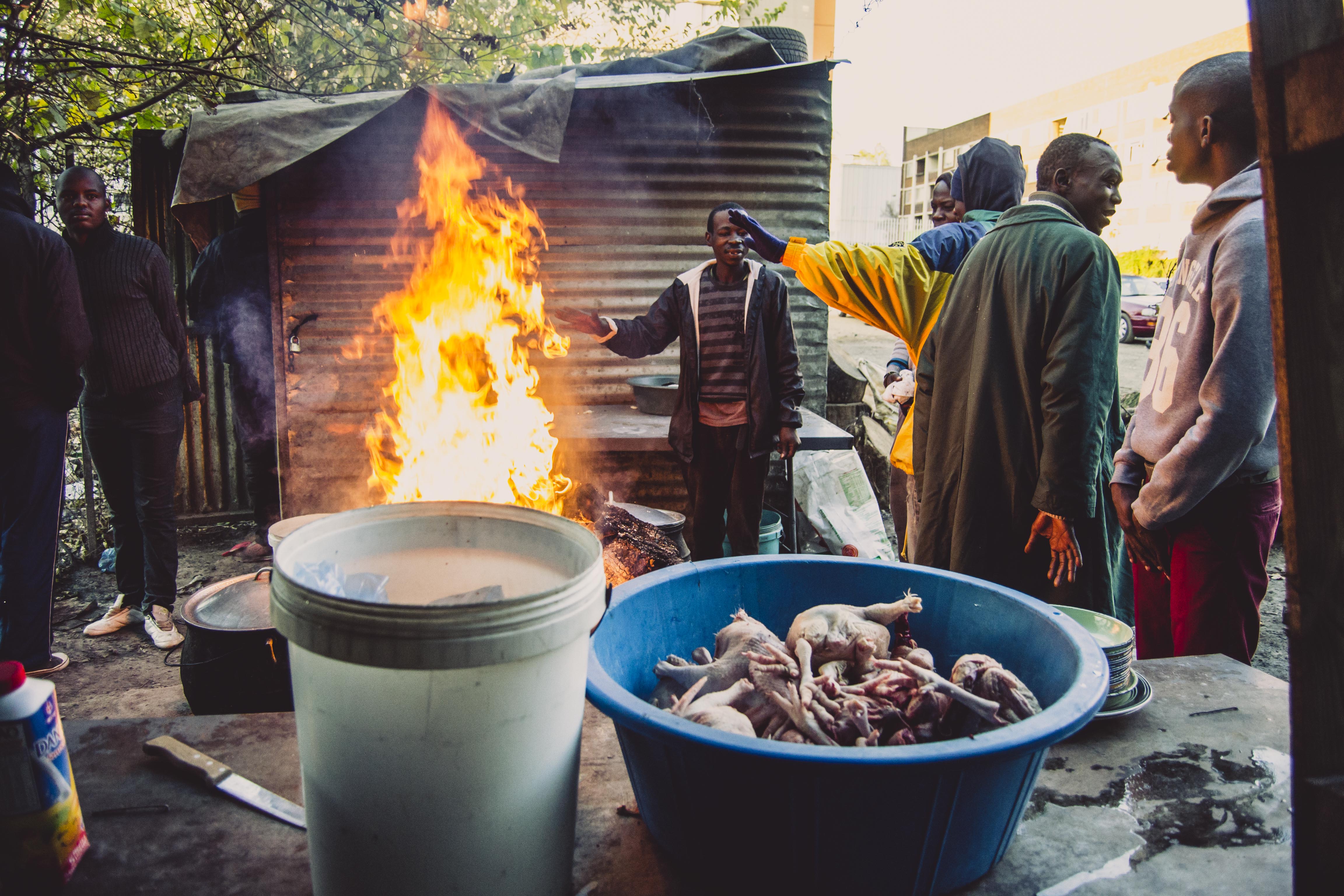 Men prepare chickens in a "potjie" - a three-legged pot used over a fire. Most likely to be sold during the day.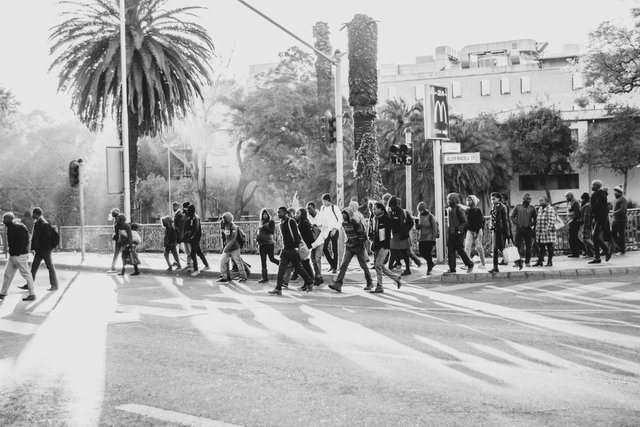 Workers of various industries arrive in the city during the early hours of the morning.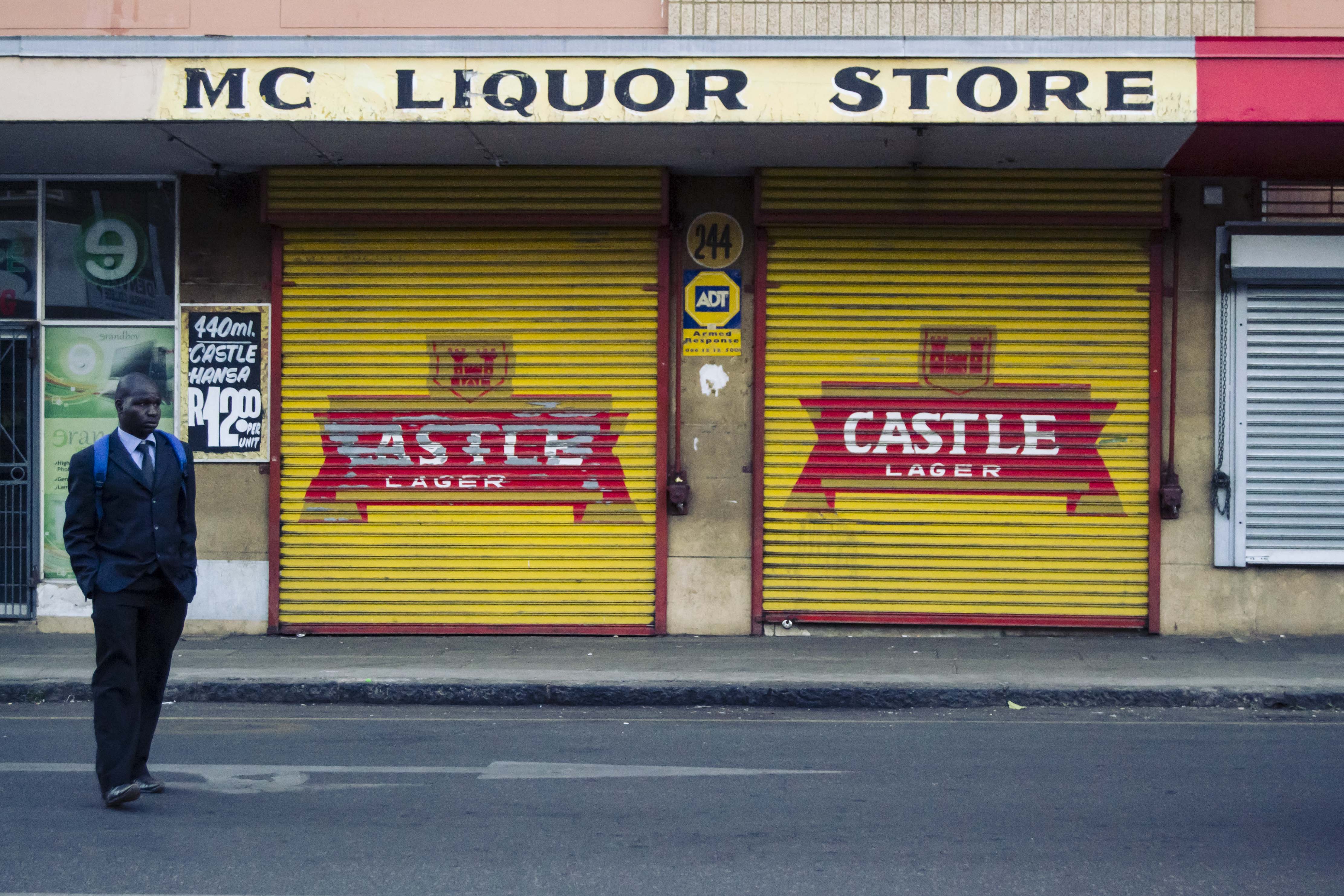 A man in a suit carries a backpack like a schoolkid and walks past a closed liquor store.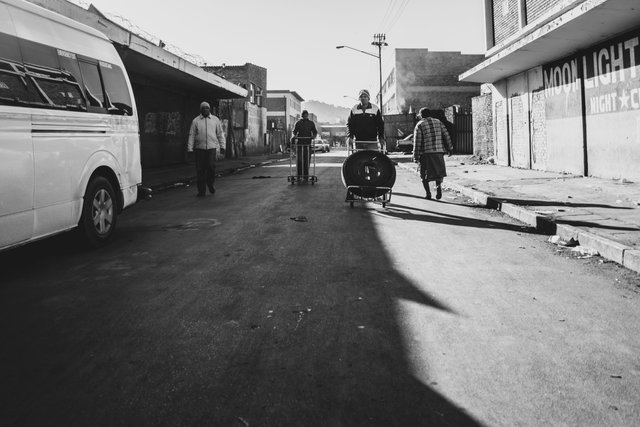 An alley "brown street" is unmarked and considered one of the more dangerous streets in the city. It's sparse now but the next time I went we faced some trouble.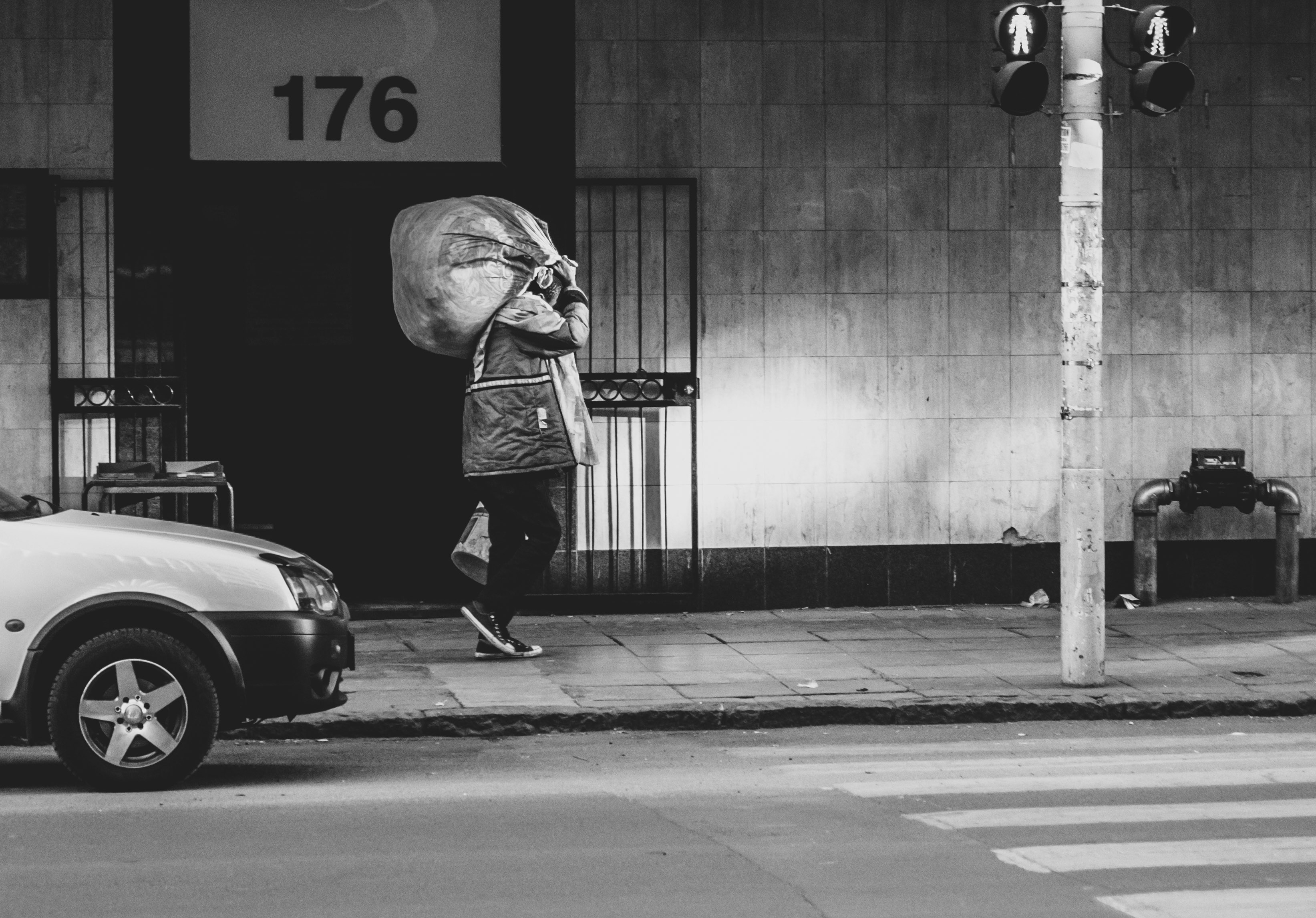 It's common to find people carrying bags or pushing trolleys of collected scrap and rubbish to trade in at recycling depots.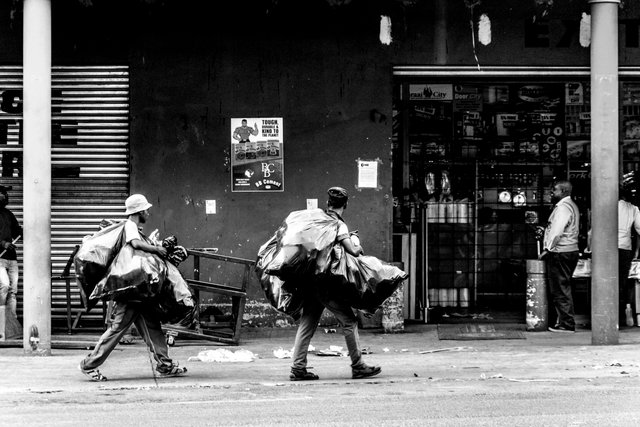 Two recyclers walk past a sign that reads "Tough, durable and kind to the planet."