Green Bluff is a farming community north of Spokane, Washington. Over 60 farms are part of the of the Green Bluff Growers' Association. In addition to the popular fruit crops (primarily apples, peaches, pears, and cherries), one can find a wine cellar, a brewery, Christmas tree farms, lavender, pottery, and more. Every weekend in October there are special activities focusing on the apple crops. Several of the larger farms also offer pony rides, corn mazes, pick-your-own-pumpkin, craft booths, food vendors, and live music.

Yesterday I rode to Green Bluff with my daughter, son-in-law, and granddaughter. Despite chilly temperatures, the area was buzzing with visitors. Our first stop was Walter's Fruit Ranch, primarily so the little one could have a pony ride. She also got to play in the bounce house. My daughter and I shared a cut-up caramel apple; I think I still have caramel stuck in my teeth somewhere!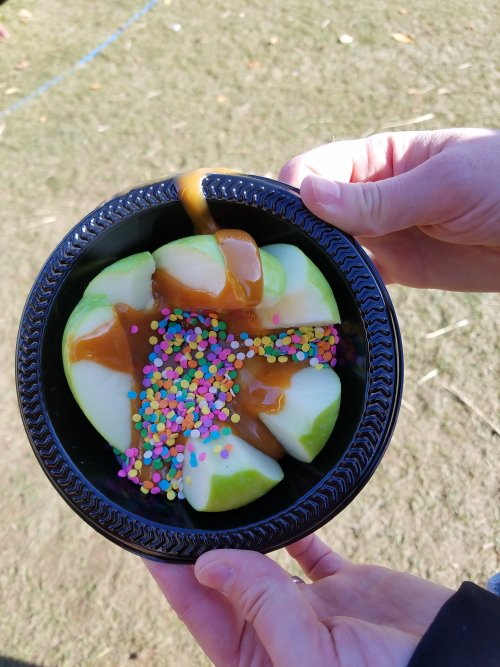 I even got sprinkles on it, for my granddaughter's benefit, but she didn't want any. Isn't that typical?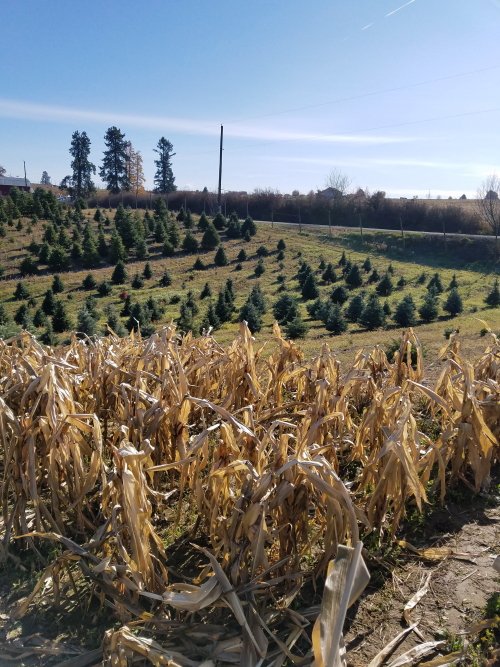 Dried up cornstalks contrast with the still-growing Christmas trees.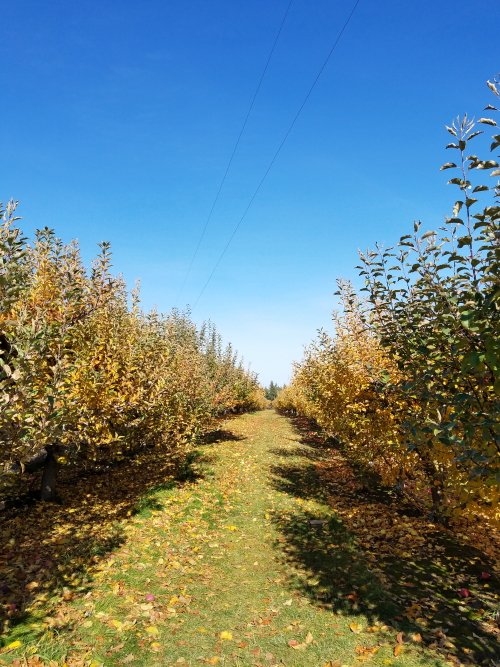 The leaves are falling off the apple trees now.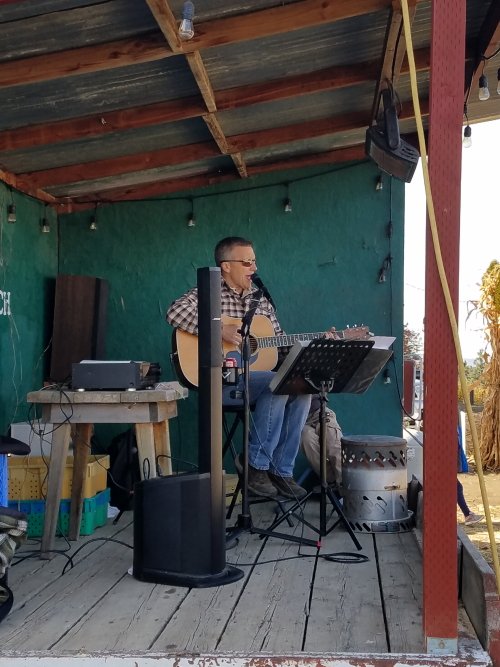 This man was playing pleasant music on his guitar, and singing along.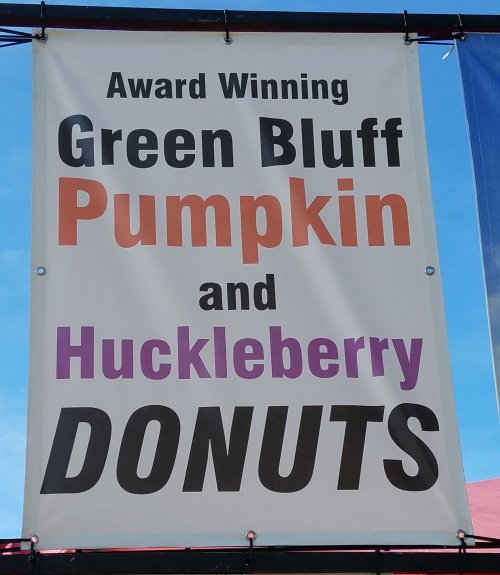 Our next stop was Siemer's Farm, where we indulged in the traditional pumpkin donuts. My son-in-law bought a few huckleberry donuts, too, but I preferred the pumpkin ones.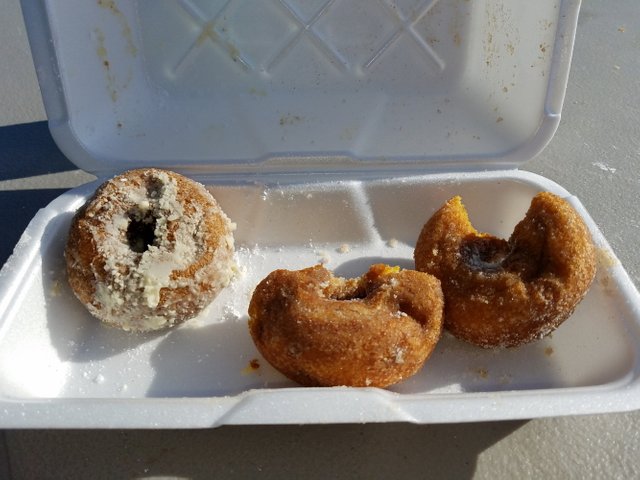 Oops, we had eaten most of them before I thought to take a photo!
Our third stop was at High Country Orchard. I bought a gallon of apple cider there, and a few Flemish pears. We considered buying a late lunch at their little cafe, but prices were a bit steep and the line was long, so we didn't. But I took a few pictures of the abundant produce outside.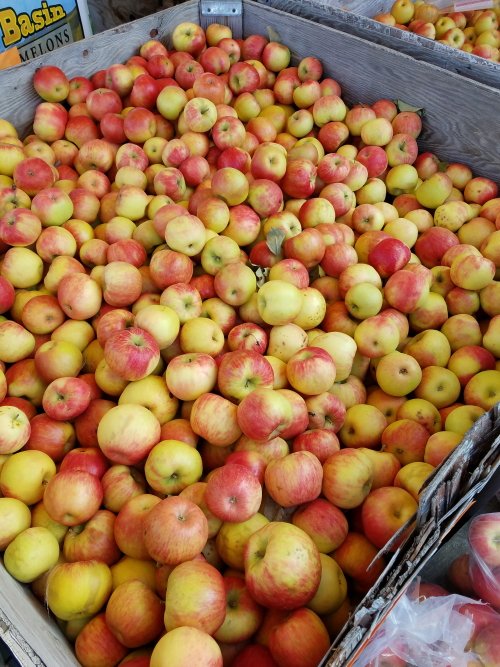 A bin of apples.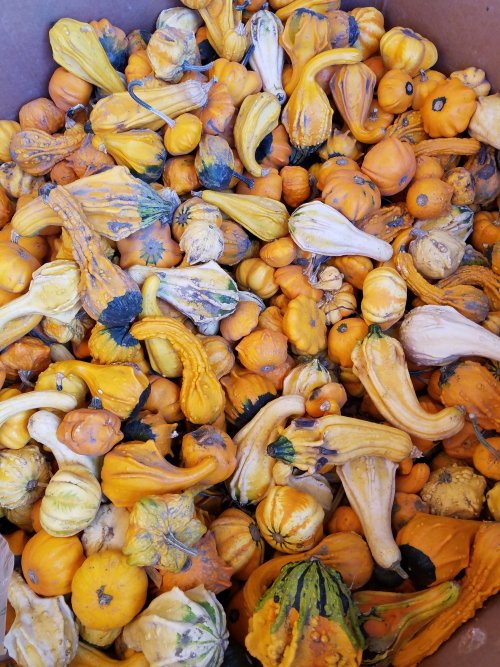 A variety of gourds.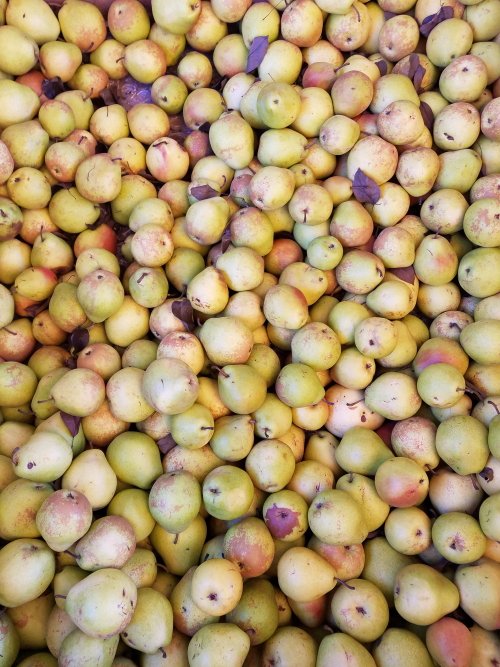 Juicy pears.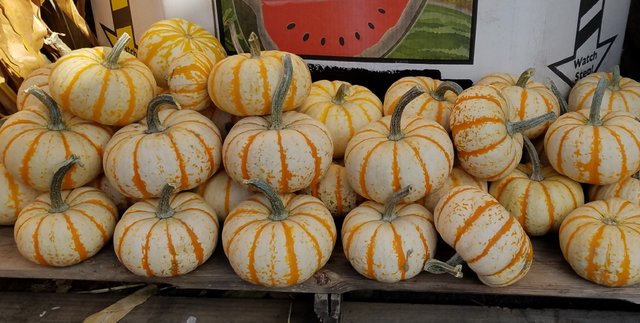 Mini-pumpkins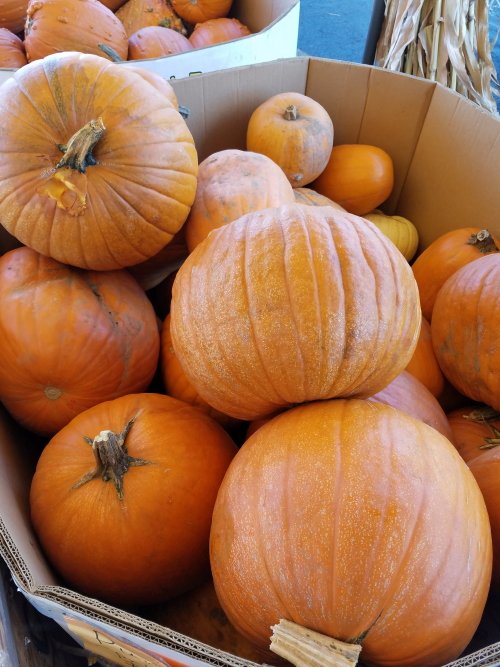 And BIG pumpkins!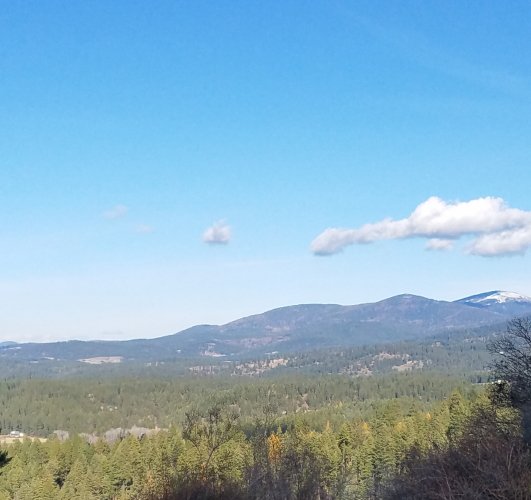 Our fourth and final stop was at Yaryan's Orchard, which is my favorite place to actually purchase apples. It is a smaller farm, with no frills or tourist attractions, just bin after bin of wonderful apples at excellent prices. I bought several Ida Reds, some Mutsus, and a few Honeycrisps. Then I was quite happy and ready to go home! The above photo shows the view from Yaryan's Orchard on the north side of Green Bluff.
The four-year-old fell asleep about ten minutes after we left Green Bluff; she was all worn out! So was I, but it certainly was a fun day.
All photos taken on my Android phone.