I've been trying to get out every day for an hour walk lately. It's been great and I am already noticing my stamina getting a lot better. Today, I decided to bring some camera gear along for my walk and I'm glad I did as I ended up with a few keeper photos.
This is Martis Creek Lake in the Martis Valley area of Truckee, California. The lake was mostly frozen over but it has been fairly warm lately and it hasn't really snowed much so the lake's ice is melting fast. I thought it made for some "cool" subject matter, it was a very successful walk.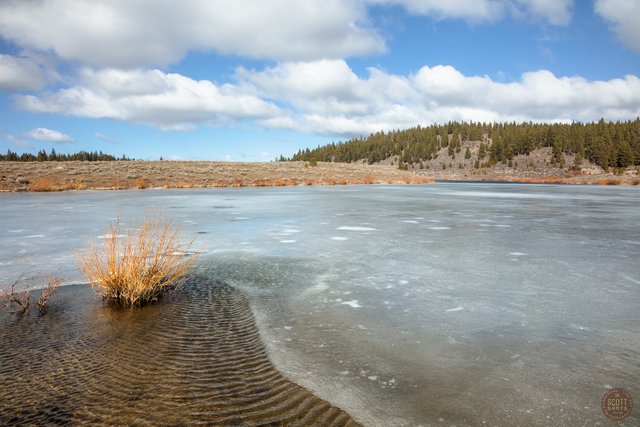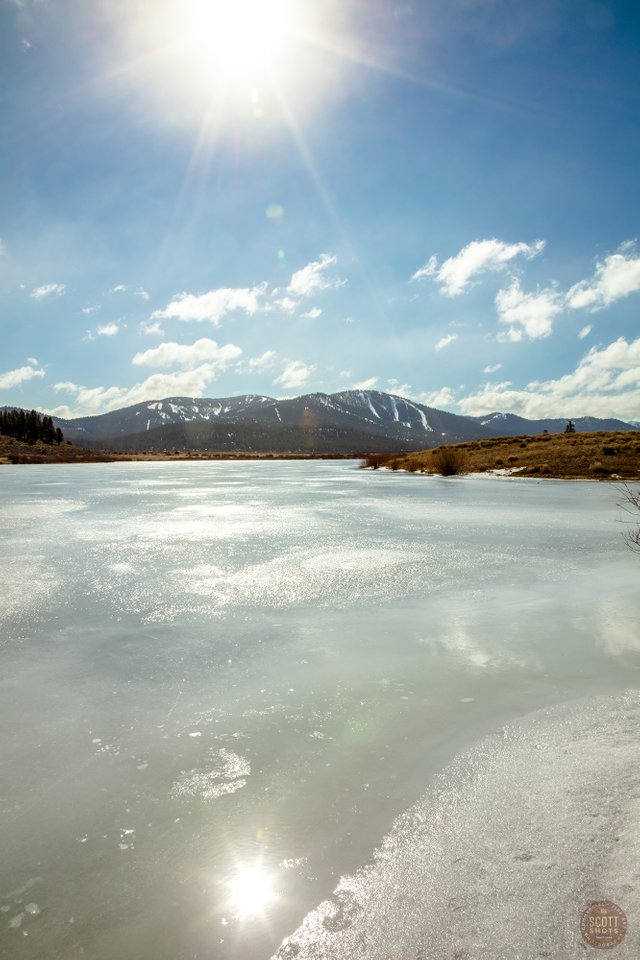 Northstar Ski Resort in the background.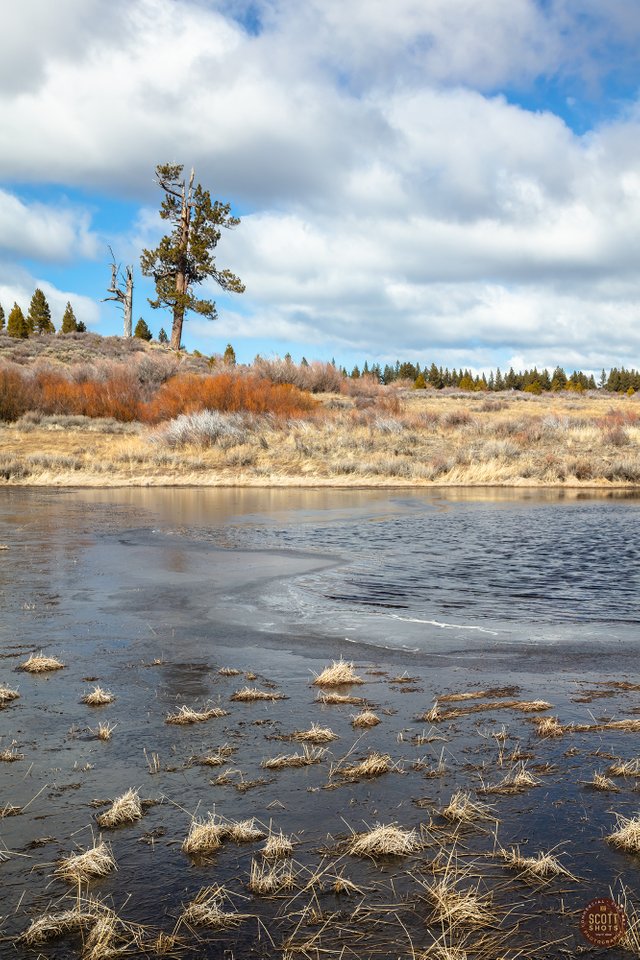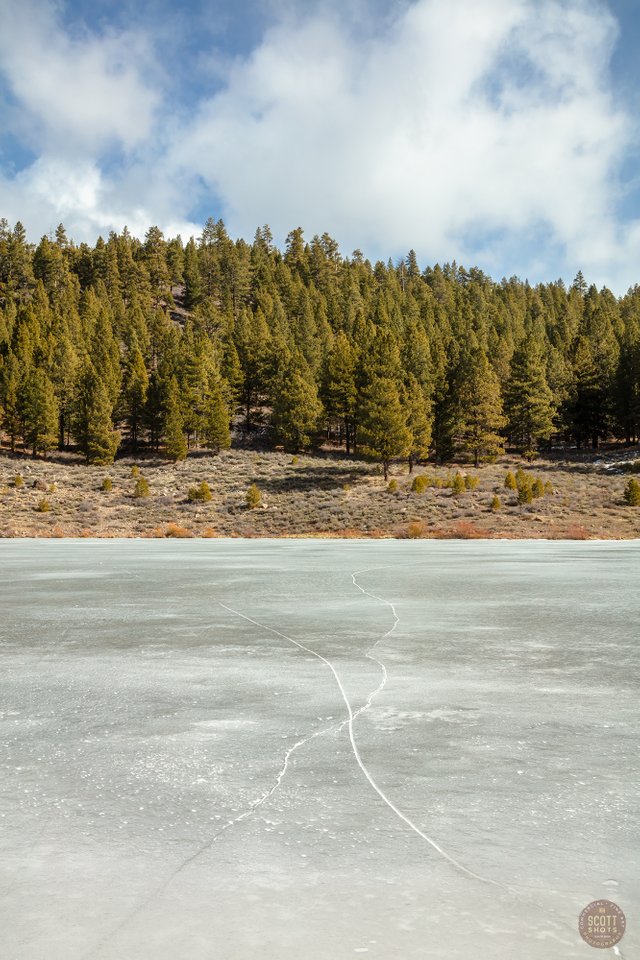 Thanks for looking!
Scott Thompson
Scott Shots Photography