More Snow Today... It Was Time To Get Out With The Camera!
I've been very tired in the afternoons lately as we have been getting a ton of snow the last few days here in Truckee, California. Snow removal around my house and driveway can be a lot of work when we get big storms like this. But I wanted to get out for a walk today so I grabbed my snowshoes and camera and headed out down the street, not very far. I was hoping to go for a decent hike but the snow was DEEP! Even with the snowshoes, I was struggling and only made it about 20 minutes in before I decided that I had gone far enough and it was time to get a photo.
The wind was blowing pretty good right before I left my house so I was hoping to get some shots of the snow falling out of the trees. But the wind died down by the time I got to my shooting location. It took a while for a gust of wind to finally blow and success! I got this shot below. Not my best work but I still like it.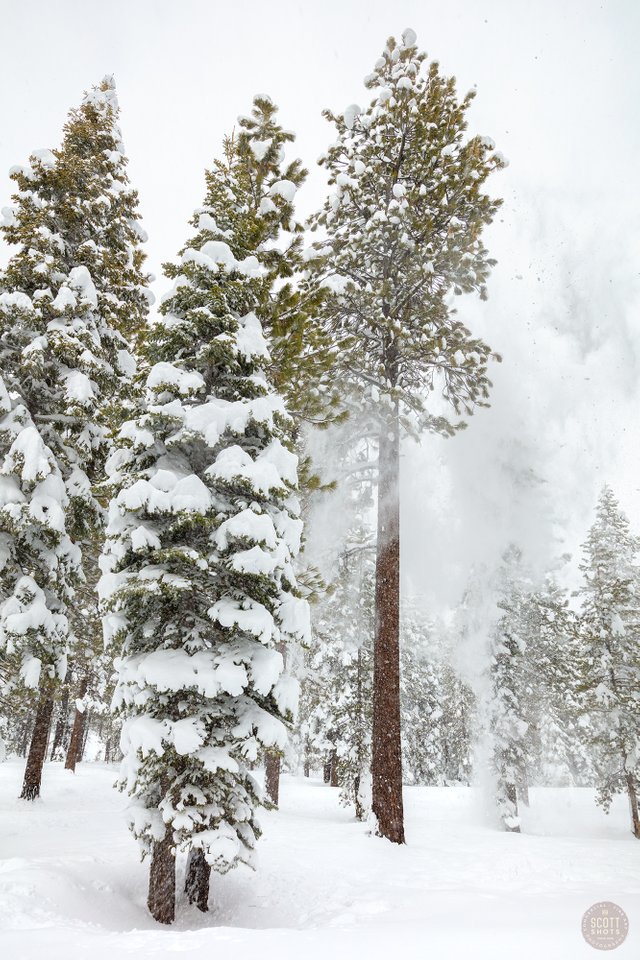 Canon 5DS R and a 16-35mm lens. Handheld, no filters. ISO 200, f.8, 1/320 of a second.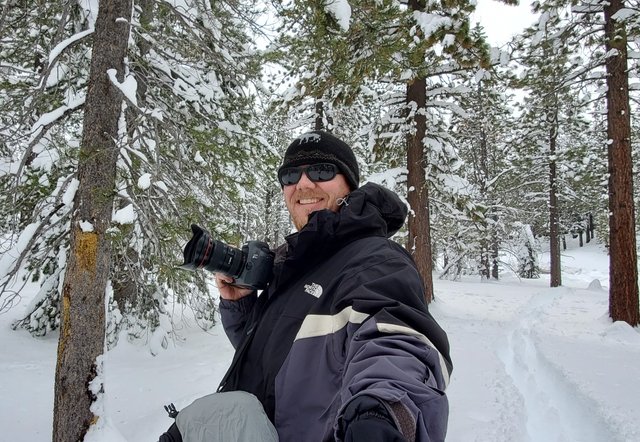 Shot this selfie before I got too far in and too tired.
As you can see below, the snowshoes didn't do a whole lot for me. The snow is dry and deep so I sank in pretty far. A lot of work but it was fun to get out!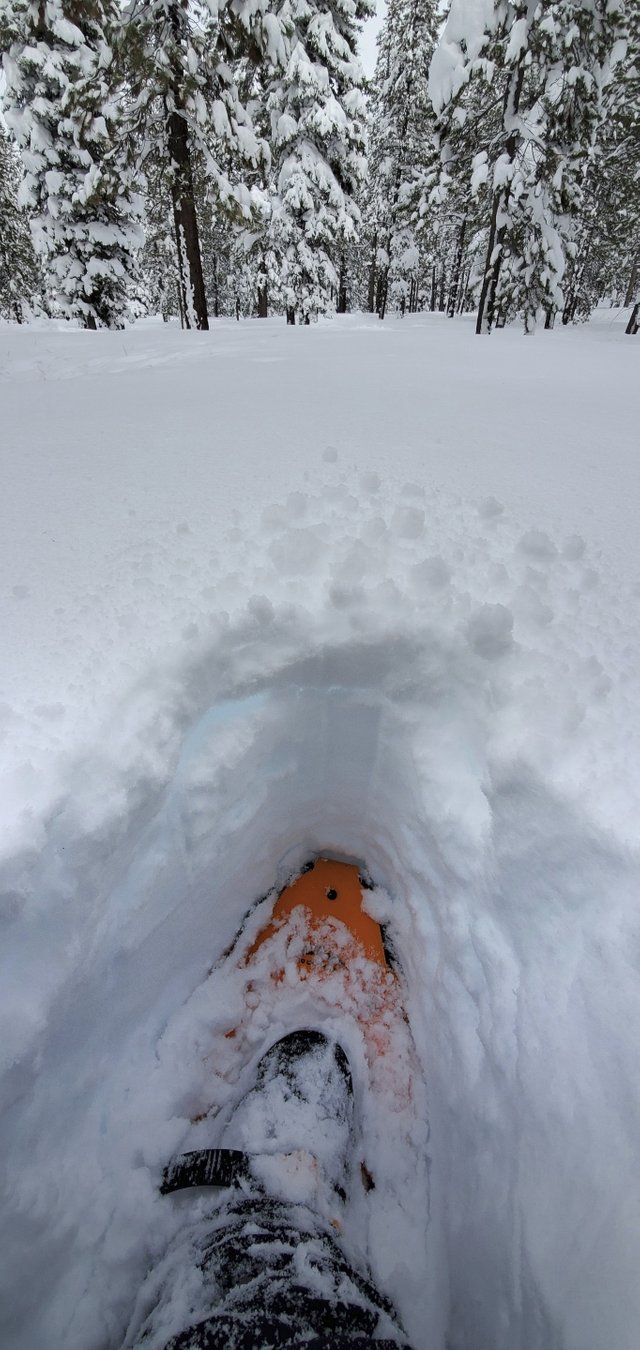 I hope you all had a great day today, despite all the craziness going on in the world lately...
Scott Thompson
Scott Shots Photography