There weren't many clouds in the sky yesterday and I assumed it wasn't going to be a nice sunset. But late in the afternoon, the clouds started rolling in and at the last minute, I decided to grab my camera and rush to another favorite spot of mine for taking photos when I don't have a lot of time for a big hike. Downtown Truckee was the destination, about a 10-minute drive from my house. Fortunately, my last minute decision paid off and I ended up photographing a pretty cool sunset.
These were my first "keeper" photos of 2019, shot 1-1-19. Yesterday, I posted a #dtubesnap video with these photos at the end, but I wanted to post clickable images too that can be viewed large.
click images to view larger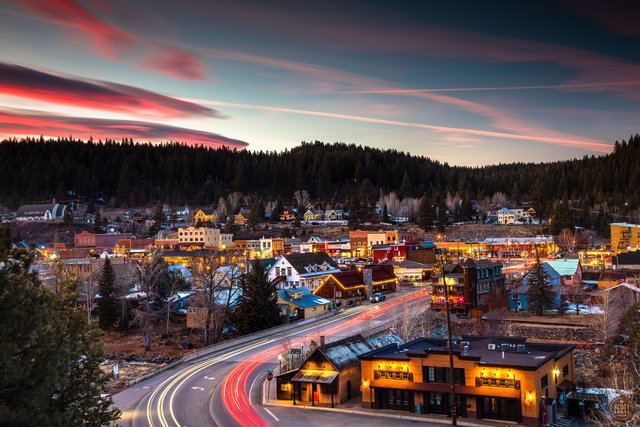 #1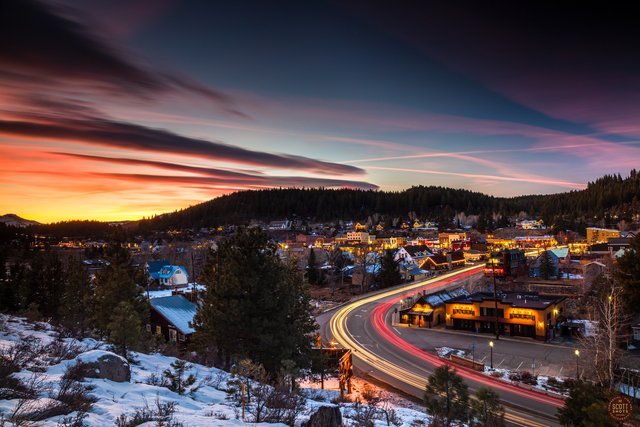 #2
These were both shot with a Canon 5DS R and a 24-105mm lens, set at 47mm for the top image and 24mm for the bottom wider angle image. Both images had the same exposure settings. ISO 50 so the image will look great when printed large. The shutter speed was 30 seconds long so I could get the streaking lights from the cars. This lead to an aperture of f14. Two graduated neutral density filters were used on the lens as well as a polarizing filter.
I'm curious which composition you like better? #1 where the lens is zoomed in more, or #2 that is a wider angle and shows more of the sunset?
I hope you are all having a great start to the new year. Thank you for looking and reading!
Scott Thompson
Scott Shots Photography