I'm embarrassed to say that I have lived in Truckee, California for nearly 18 years now and I had never been ice fishing before this weekend. I love it!
A friend called me up and invited me to go with him and another friend, and of course I said YES! They had the proper hole drilling equipment, my lack of that gear has always been my excuse for not going. I had to buy a short little rod as you really don't want to try fishing down a little hole in the ice with a normal length fishing pole. I bought three types of bait but I had no luck with the bait, what worked was tiny little lures.
I find ice fishing extremely relaxing and I'm sure I'll be back out there. The only problem is that we need very cold temperatures to create the ice and the forecast is calling for warmer daytime temperatures. The ice will be melting fast this week...
Here are a few photos of the fun. The first photo was shot with my Canon 5DS R and is now available on my website as prints. The other photos are cell phone shots.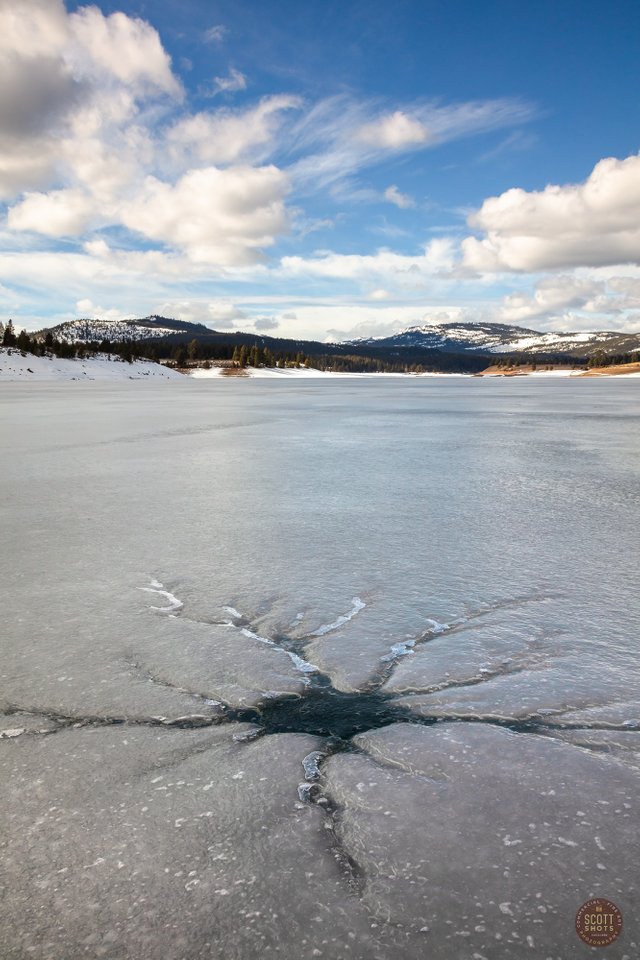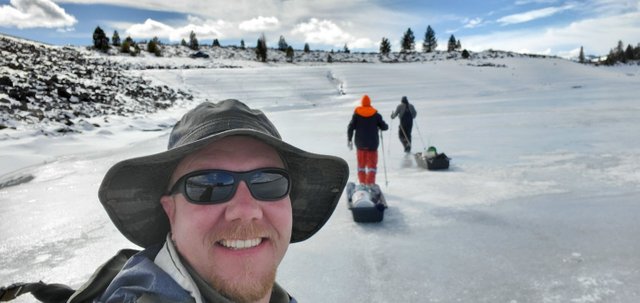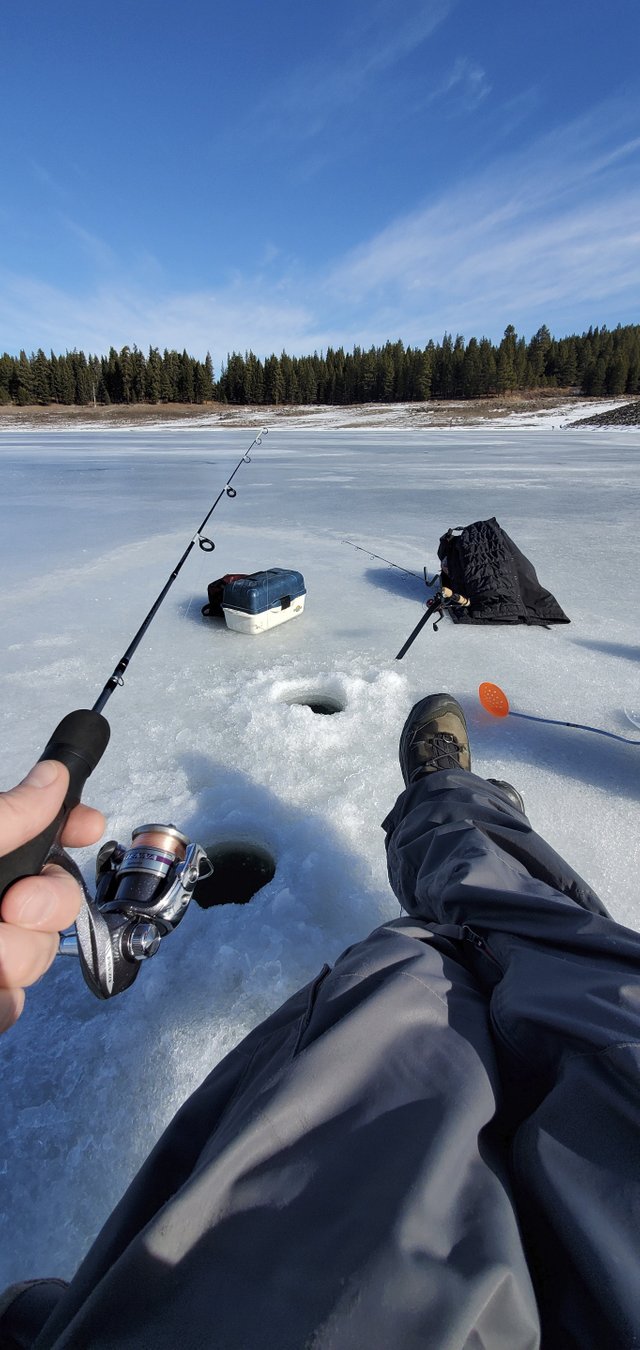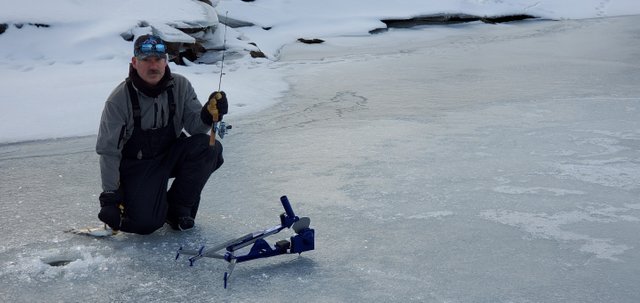 This was a pretty cool tool in the photo above. It's battery powered and it holds your rod for you and bounces it up and down for you. It worked!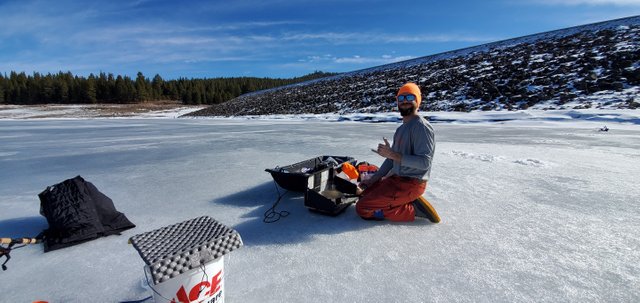 Blake brought a little camp stove, fry pan, bacon, and eggs. I had no idea he was bringing that out there but man was I happy when he made us a bacon breakfast. SCORE!!!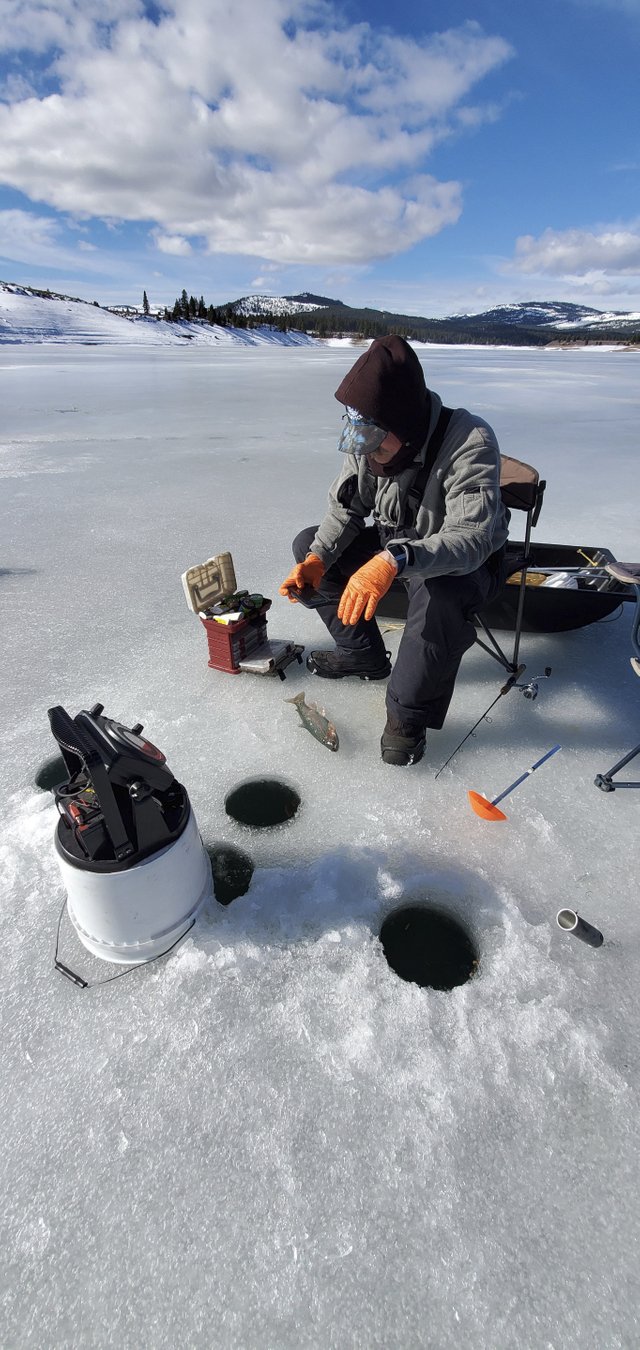 Thanks for looking and I hope you all had a fun and adventurous weekend too. Cheers!
Scott Thompson
Scott Shots Photography