I recently had the pleasure of shooting this ghost photo for the Haunted Historical Tour here in Truckee, California. It's an event I have shot every year for the last few years. I am always asked to shoot a new "ghost" photo, it's always a bit of a challenge but a lot of fun.
During the event, the tour guides take groups of people around to different spots in Downtown Truckee where performers act out a skit that has to do a bit with Truckee's past. Most of the stories are a bit scary but they are always entertaining and blood, guns, and murders are often involved. If you want to see more photos from the event, please check out my gallery of images HERE.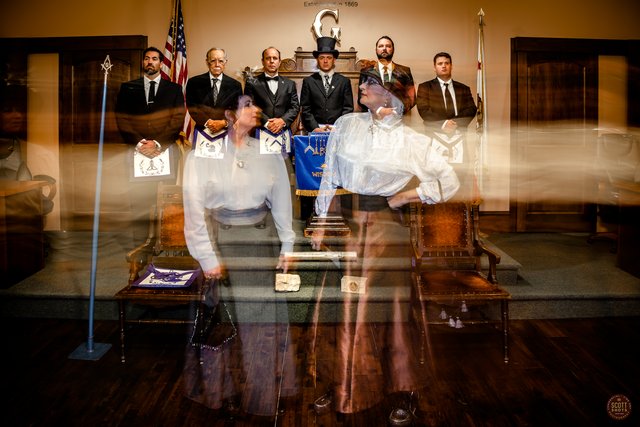 The image above was shot on a Canon 5DS R with a 24-105mm lens set at 24mm. The ISO was 200, the lens aperture was f5, and it was a 4 second long exposure. A tripod and a flash were used. After the flash fires, I ask that the "ghosts" slowly back out of the composition during the 4 second exposure. This creates a see-through look and gives the actresses a ghostly appearance. The exposure and movement always take a few tries to perfect but I like the results, and so do the event organizers.
I hope you all have a great evening tonight, and Happy Halloween!
Scott Thompson
Scott Shots Photography