Yesterday, I took a nice hike down the street from my house. Many photos were shot with my cell phone camera of the wildflowers blooming (I posted those photos yesterday). But I only took a few photos with my Canon 5DS R. This is the one "keeper" photo I ended up with. It was pretty windy out which made focusing on the bee and the flower a bit challenging but here is what I ended up with.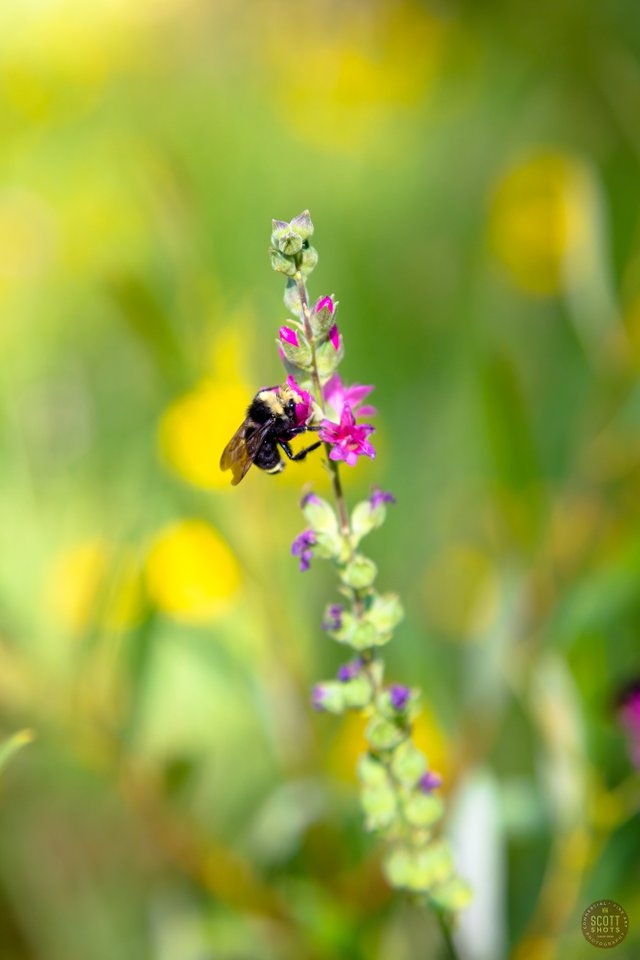 Shot on a Canon 5DS R and a 24-105mm lens. No filters or tripod were used. ISO 400, 1/400 of a second exposure, and it was at aperture f5.
There were tons of bees out an about but this one didn't mind me getting close with the camera. It allowed me to fire off a bunch of photos before it moved on. I wish I knew what type of flower this was but identifying plants is definitely not one of my strengths.
Thank you for looking and I hope you all are having a great and photogenic weekend!
Scott Thompson
Scott Shots Photography