From the Deep
Time for a splash of colour, something that you don't regularly expect from the emerald seas of the Pacific Northwest. Corals and soft corals are much more associated with tropical waters.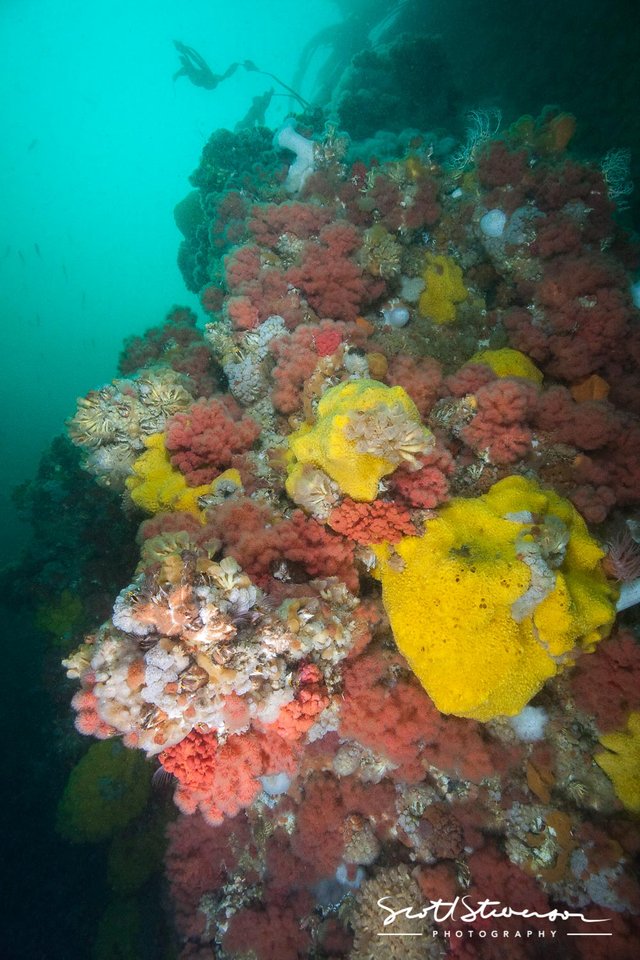 This colonial soft coral is also known as the sea strawberry. It has thick, soft, red-pink lobes, and individual polyps within the colony have eight tentacles. These corals appear quite plump and fluffy, however when the colony is disturbed, it to become much smaller, shrunken, and brain-like. Colonies can reach heights of 30 cm, and lengths between 5 cm and 15 cm.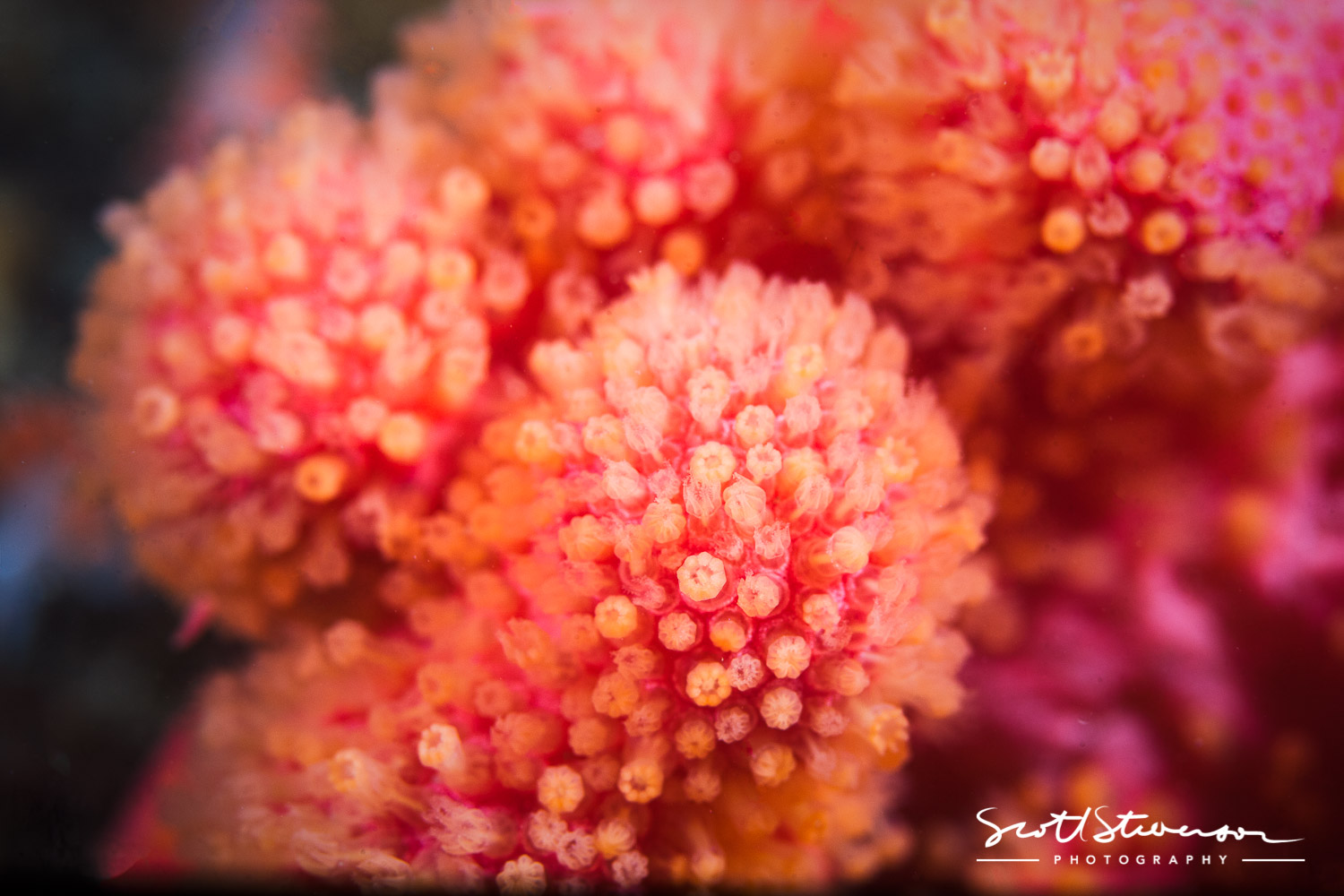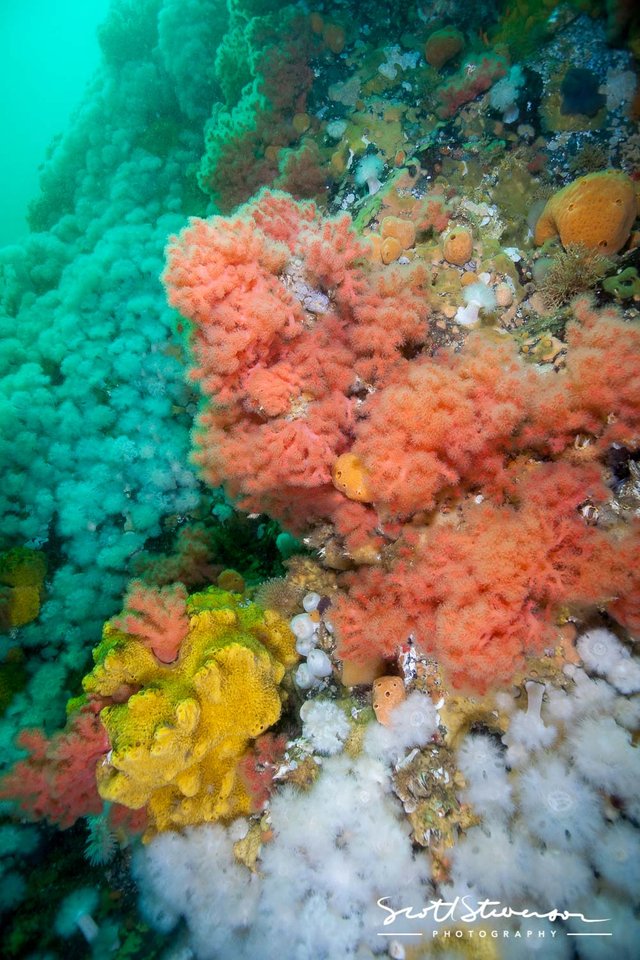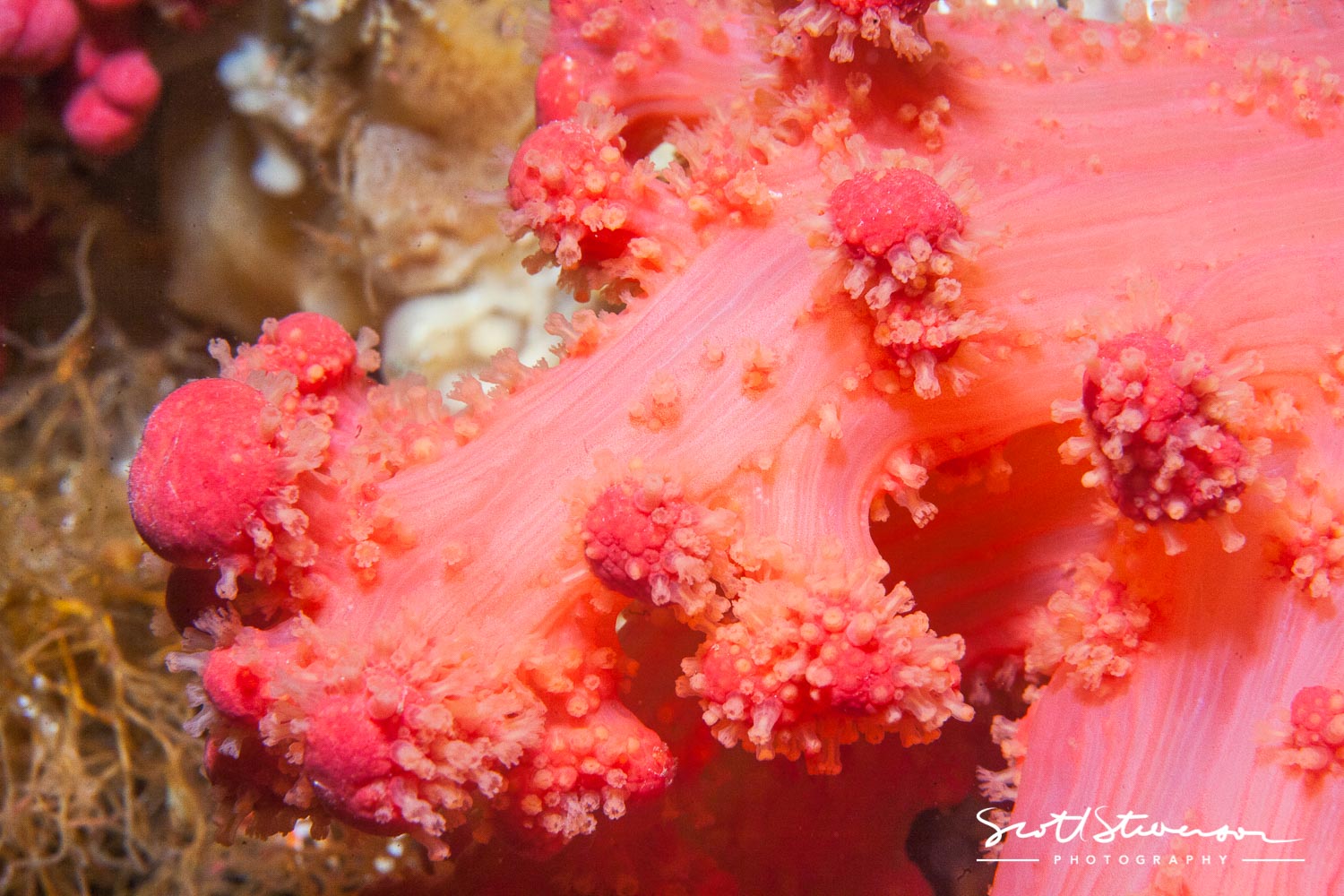 Pink soft corals have a widespread distribution in the northern Pacific ocean, and can be found in the intertidal and subtidal to depths of 36 meters or more, and reaching depths as far as 2000 meters. Colonies typically grow on rocks or on fragments of shells in high-current areas. Its eastern Pacific range extends from the Bering Sea to California.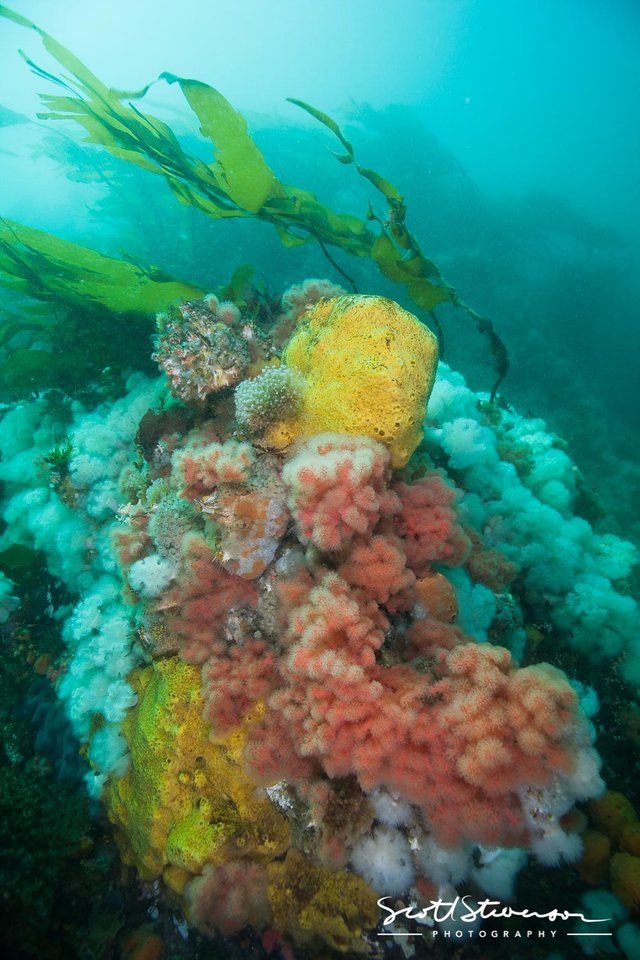 Along the coastal areas of British Columbia on of the best places to dive and photography these colonies is north of Port Hardy in Browning Pass. Large aggregations of this species are often referred to as Strawberry Grounds, and are important habitats for many marine species, but specifically basket stars. You will find these sea stars are often nestled among the soft corals.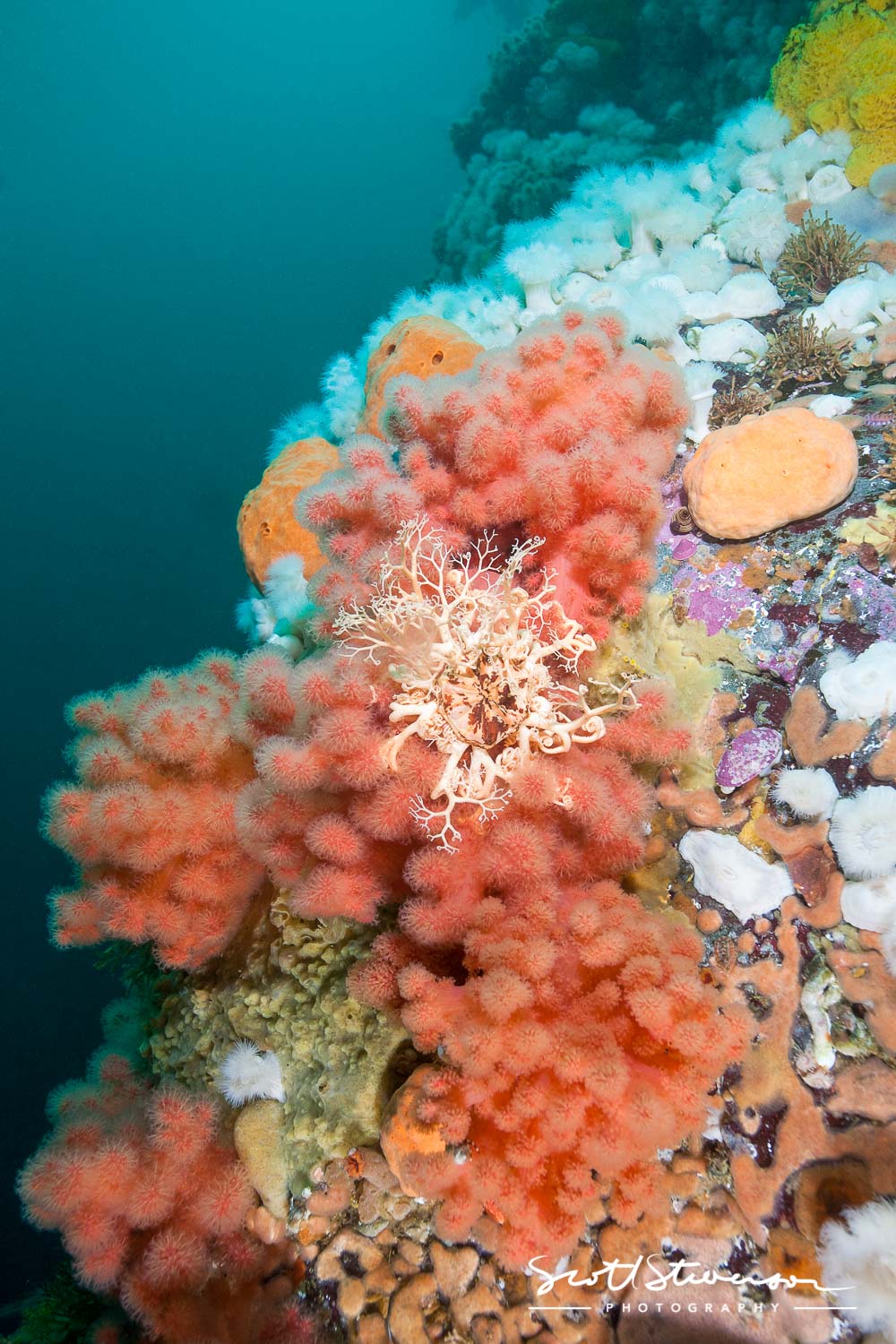 Photographing the walls of Browning Pass that are densely covered by these corals and sponges takes skill and the proper equipment. Go with a seasoned guide and boat operator. Dive at slack tide to give you the best opportunity to get amazing images. Most importantly dive these areas as many times as you can that way you can shoot both wide angle and macro. That way you can maximize your portfolio.
Thanks for reading.
Scott
For more stories and images - http://www.scottstevensonphotography.ca/