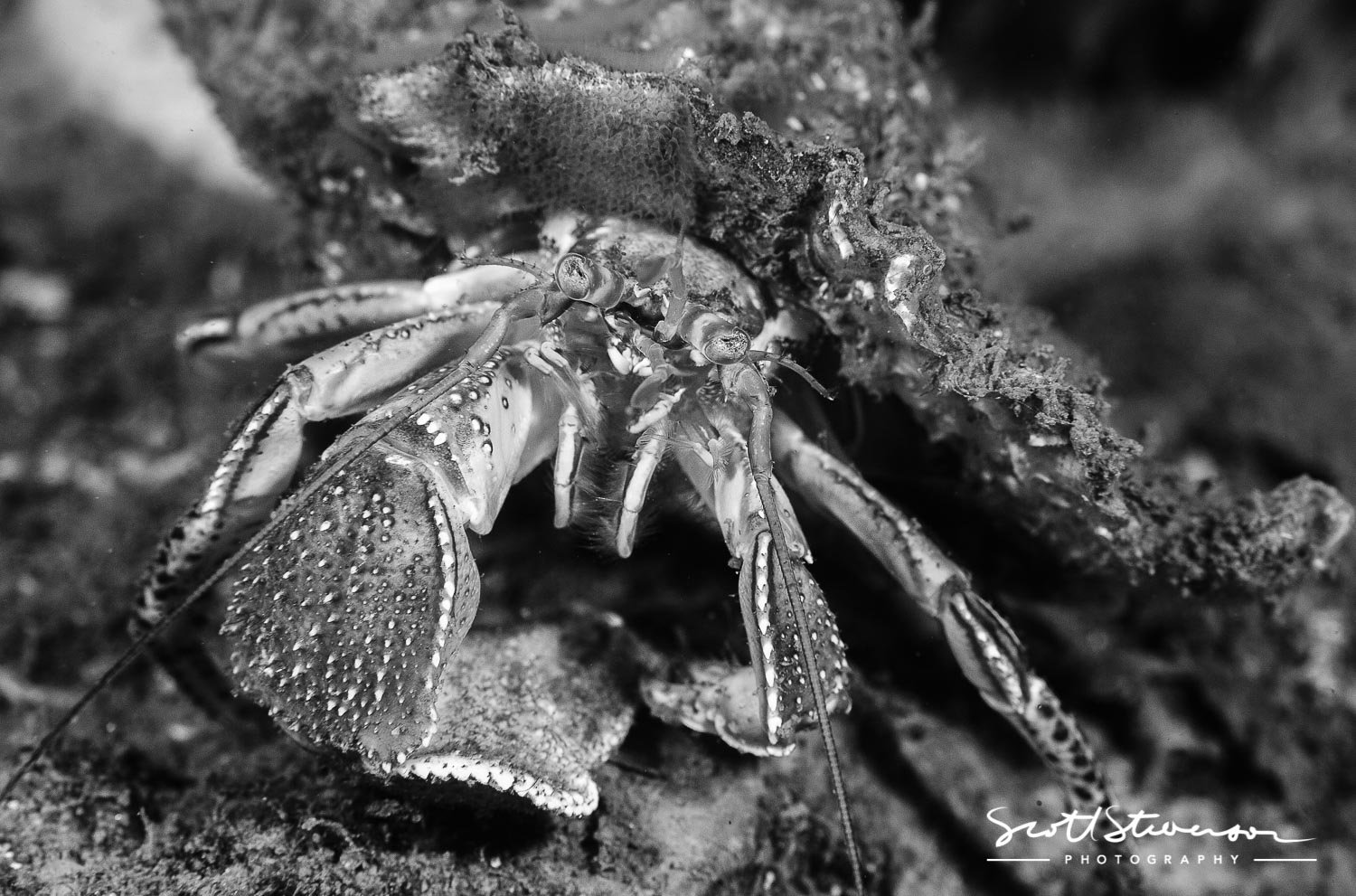 This menacing looking monster could be massive if it existed in some fantasy comic or novel but in our world its no bigger than a quarter.
Hermit crabs like this one are incredibly importnat to the ecosystem due to them recycling old snail shells as homes but also because they then have other creatures living on the shells that are able to survive due to the crab wandering around the reef for food. In some case hermit crab may have several different types of other creatures living on their home.
Enjoy your Monday everyone.
Scott
For more images and animals - http://www.scottstevensonphotography.ca/