A New Bridge in Gothenburg! - The Language of the City 2021 05 09
Welcome Beautiful May!
Hello all Hive friends!
A new bridge is completed in Gothenburg. On May 9, Hisingsbron, as it is called, opened for walks, bicycle and car traffic. After a few months there will be bus traffic and after another two months the tram traffic will open.
The main bridge is 440 m long and connects Hisingen, Norra Älvstranden, with the mainland of Gothenburg plus Södra Älvstranden.
This is the 51st bridge in the category: Bridges in Gothenburg.
Today's pictures are from our bike ride over the bridge on May 10th.
Hej alla Hive vänner!
En ny bro håller på att färdigställas i Göteborg. Den nionde maj öppnade Hisingsbron som den heter för gång-, cykel och biltrafik. Om någon månad startar busstrafiken och om ytterligare två månader kommer spårvagnstrafiken att vara igång.
Huvudbron är 440 m lång och förbinder Hisingen och Norra Älvstranden med Göteborgs fastland och Södra Älvstranden.
Detta är den 51:a bron som finns under kategorin: Broar i Göteborg.
Dagens bilder är från cykelturen över bron som vi gjorde den 10 maj.




Some wanted to inaugurate it in their own special way.

Text and photo Morgan Carlsson @scc664
You can also follow me on Instagram;
https://www.instagram.com/morgancarlsson3/?hl=sv
and on Hive;
https://hive.blog/@scc664
Links to Galleries and Museums
The museum Amos Rex - Helsingfors, Finland
https://amosrex.fi/sv/besok-oss/#att-komma-till-oss-och-tillganglighet
Moderna Museet - Stockholm
https://www.modernamuseet.se/stockholm/sv/utstallningar/
Lousianna - Humlebæk, Denmark
https://louisiana.dk/

Photographic Links
ersen.se/ and a movie by Stefan Bladh. Anders Pedersen - Utan längtan ingen bild. https://www.svtplay.se/video/22672306/utan-langtan-ingen-bild-anders-petersen
Christer Strömholm; https://www.stromholm.com/
Stig Albansson; https://www.stigalbansson.se/ and on Instagram
https://www.instagram.com/stigalbansson/?hl=sv
Valérie Belin; https://valeriebelin.com/
Fractals
If you like fractals, you can also visit these addresses; @see5staar and @rndness222
Music
An interesting radio program broadcast in Swedish (radio P2), is Rendezvous with Kristjan Saag. Friday's theme was, Saxofonisten som försvann.
https://sverigesradio.se/rendezvous

The musician and songwriter Håkan Wetterbro
Håkan Wetterbro - Somewhere Over the Rainbow (Harold Arlen/E.Y. Harburg)

Photographs by Morgan Carlsson
Gothenburg SilverLights - Lovers Come - War - and Vägval
Art and Photography
Digital imaging in Swedish. Here you can learn the basics. Available on Moderskeppet https://moderskeppet.se/kunskap/bildbehandling/kunskap/digital-bildbehandling/
Literature - Movies - Music
Are you interested in literature, music and movies, the Magazine Fritänkaren. You can read it here, try this address; http://www.fritenkaren.se/
and his complete poems October Harvest. You can buy it here; https://www.amazon.co.uk/s?k=Christian+Lanciai&ref=nb_sb_noss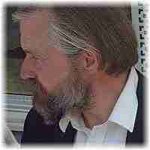 Owner /editor and responsible publisher Magnus Christian Aurelio Lanciai to the Magazine Fritänkaren.
Thanks For Watching!