Steemit Exclusive Time-lapse of the week #1 - Surreal mammatus cloud formations above Ubud, Bali
Time-lapse of the week #1
Swirling mammatus cloud formations over Bali forest
As part of my ongoing commitment to this awesome new platform I will be releasing one special time-lapse shot every week as a Steemit exclusive where you can read more about cloud type, shooting style, location etc...
The first in this series I shot just a few days ago in Ubud, Bali using a basic tripod only. Using my preferred HDR technique (High Dynamic Range) I am able to get more depth of contrast, utilising three different exposures combined into one single shot, before collecting all the final processed images into one final film.
It is still raining season here, so the clouds can be pretty spectacular at times. These are mammatus cloud formations, dissipating after a heavy rain storm.
This is actually not the best example of mammatus which can often take the form of surreal looking balls in the sky, but in time-lapse they come to life in a most magestic way and rather remind me of the swirling shapes on the surface of Jupiter.
To the naked eye they barely move, but as you can see here, they move substantially when viewed in time-lapse.
I have been trying to capture this particular cloud formation for years, but never had my time-lapse kit with me when I spotted them.
Below you can see some previous sightings shot on my iphone in the UK and France.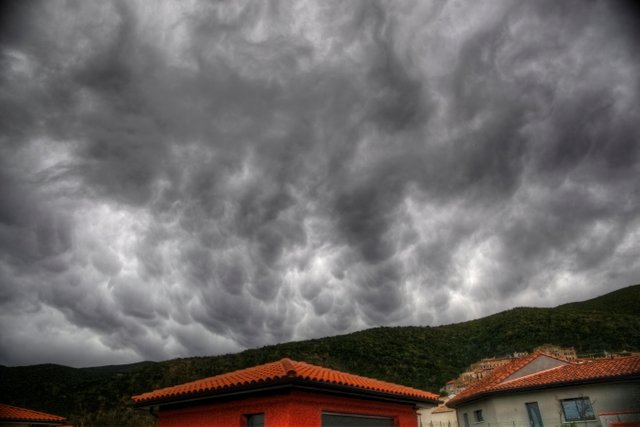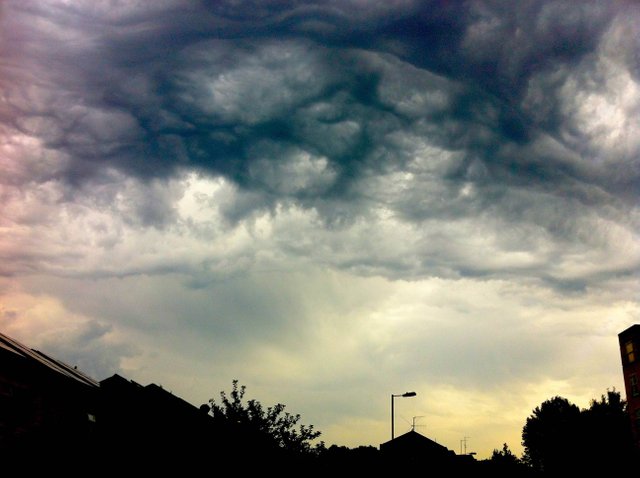 It is my intention to find the perfect mammatus formations and get a time-lapse shot like no other.
In my humble opinion, these are the most beautiful clouds of all to grace our skies.

So look up my friends, you never know what you are going to see!
And keep following for more breathtaking time-lapse shots.