Utilizing the Golden Hour for Ambient Light Photography
---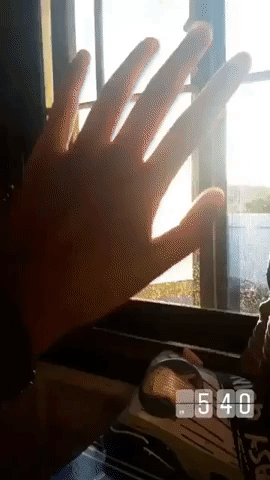 The golden light at sunset from our bedroom window
captured as video on my phone and converted to gif.
Golden Hour Photography
Golden Hour Photography is a technique in photography which uses light produced by the rising and setting of the sun. This phenomenon is caused by the ability of light to travel through more of the Earth's atmosphere, thereby making it so soft that subjects in photography can look directly straight into the sun without squinting. Golden light adds a warm tone to photographs and produces more dimension to the scene, which ultimately produces a photo with great aesthetic value.

Golden light can be seen approximately an hour after sunrise and an hour before sunset. However, the duration of the golden hour depends on your location on earth. For instance, people living near the equator get much shorter time for golden hour compared with those living in locations farther from the equator.

In the Philippines, the sun starts to rise at approximately 6 in the morning and sets at approximately 6 in the evening. I took my video at 5:40 PM, just a few minutes before sundown, with the perfect dose of golden light for a photoshoot.
Ambient Light Photography
Ambient Light Photography is a photography technique that is basically just using the natural or pre-existing light as light source in the scene. This technique is popular among photographers since good light (not made light) is usually easy to find and comes in varieties. Ambient light gives a photograph emotions depending on the kind of light used (flat, contrasty, bright or dim) and other contributing factors.
---
In this particular shoot that I did with my sister, I used the golden light passing through our bedroom window as light source for an attempt at ambient light photography. Here are my shots: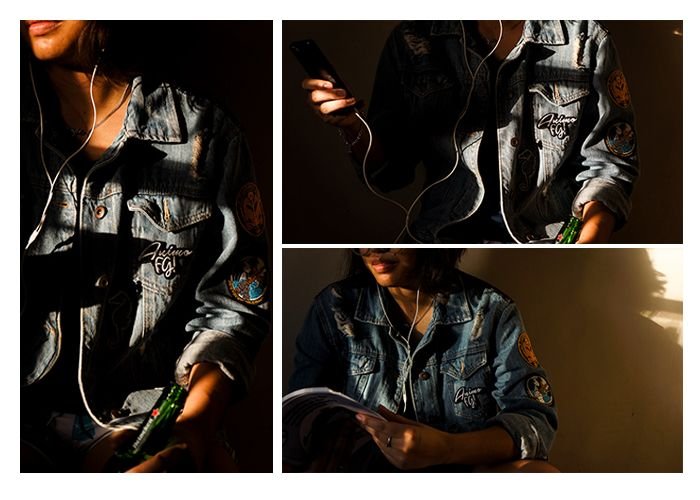 And then I used a beer bottle and can as props because somehow we have empty beer containers in our room (? Haha!). The tin can reflects light in a surprisingly aesthetically good way, while the green color in the bottle adds a standout-ish different hint of color in the photo.
By the way, this shoot was inspired by an original pinoy movie entitled I'm Drunk I Love You because I loved the retro aesthetic in the movie and thought it might be good to do a photoshoot with the peg. And my sister is actually wearing a denim jacket with the patches I custom-designed and had made for our organization's merchandise and the photos were used for our merch ad.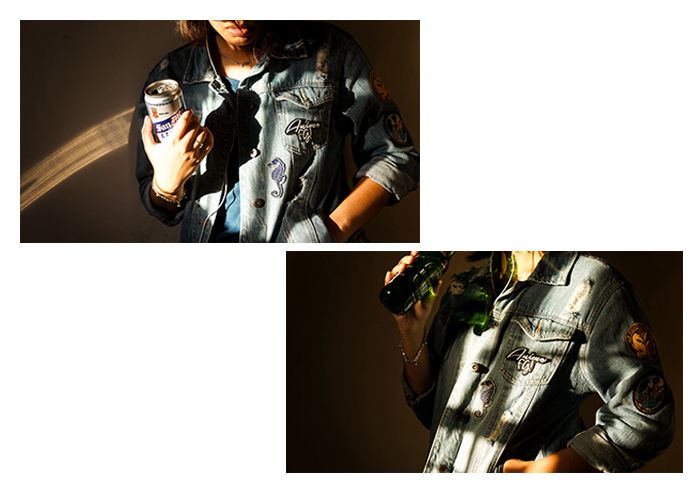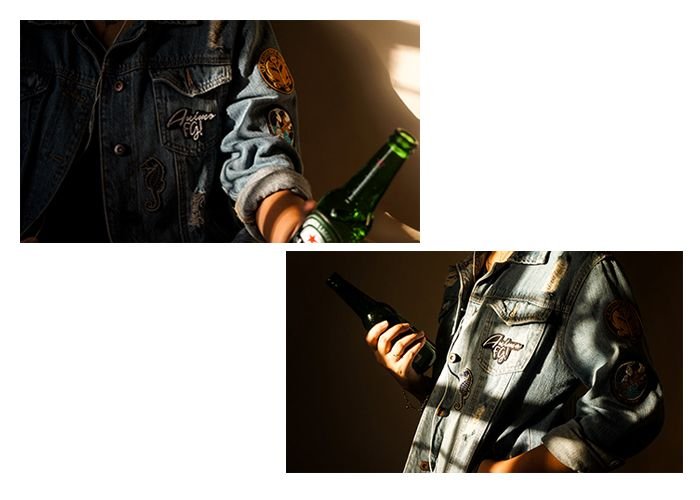 Lastly, here is a bonus photo shot in ambient light in my workspace in our bedroom at daytime.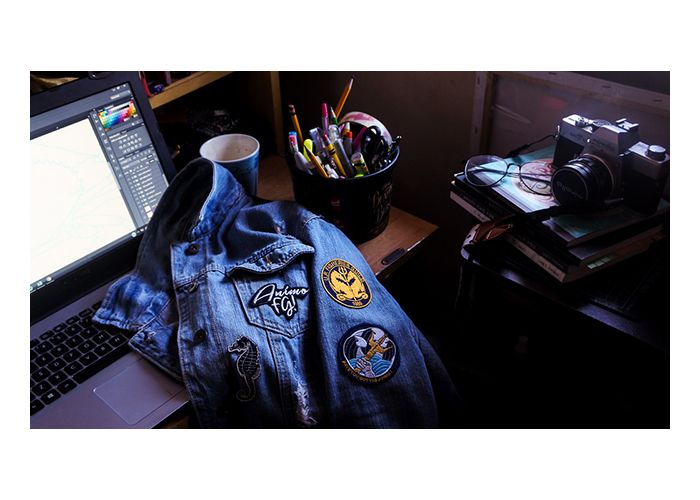 ---
The photos were taken using Sony Alpha 5n, a 2012 model in manual setting.
P.S. I am thinking of buying my own digital mirrorless camera since the cameras that I use are actually not mine. Lol. The only camera that is my own is my film camera. So right now I am in the process of saving up because summer is near and the world's out there for the taking!