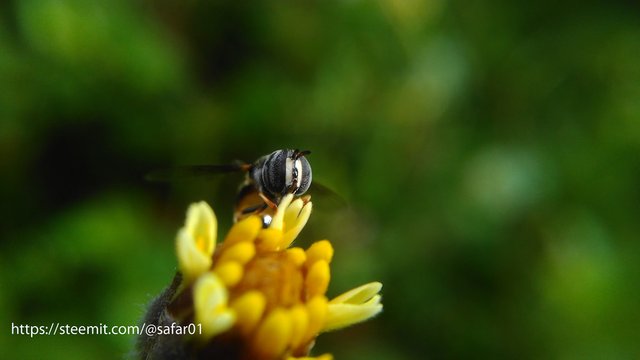 Hallo steemians, reading from the title of my tuition seems to be a laughing stock, and I know my writing may be the subject of humiliation but behind the laughing of my writing it is so valuable to some people. Hehhhe LOL. Hopefully.
In this paper, I want to discuss a bee standing on the leaves and sometimes he searched for the seeds from the flowers to eat, and I was standing next to him unaware I saw the bees so beautiful and he had two antennas embedded in his head. I saw it so cute, that I was interested in photographing it.
This bee does not produce honey, it is more categorized as a harmless type of insect, this type of bee has several names, but commonly named in my place is as a bee leaf, but how is the name of this bee in your place ..?
Not only about bees, I also want to share some pictures of bees that have antennas that I have photographed some time ago, using a smartphone camera and adding a macro lens, this bee image is so interesting to look at. I hope you like it.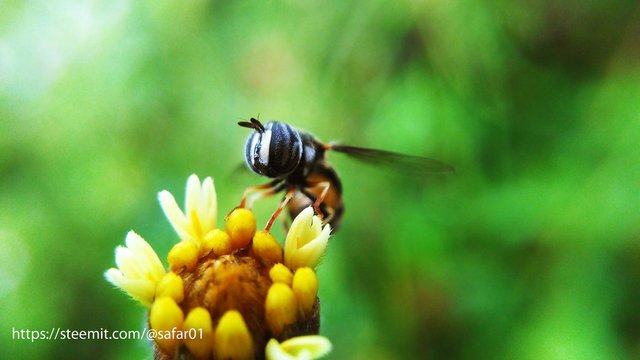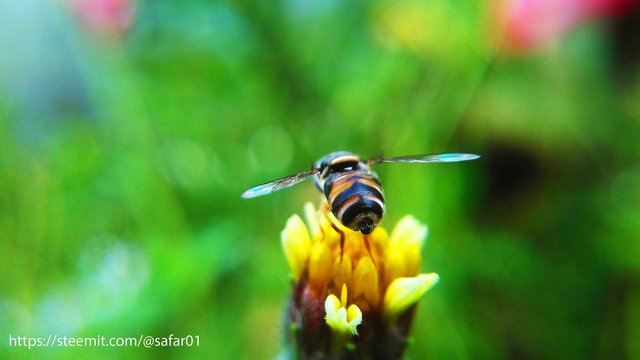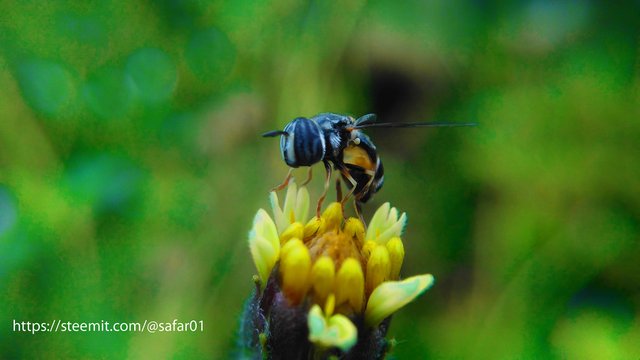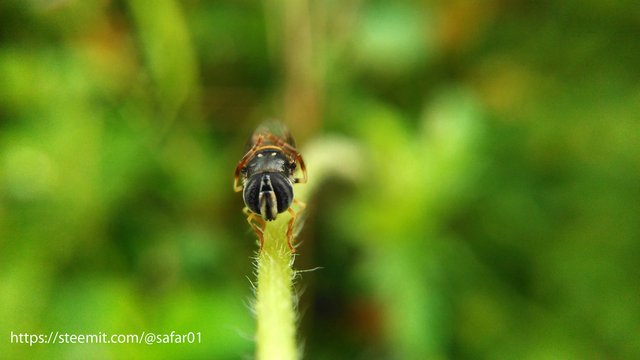 ---
I hope you like my post. I would like you to give me feedback on this photo that I follow. Thank you
---
Follow me @safar01