Roses are Red.... and so are Lillie's!!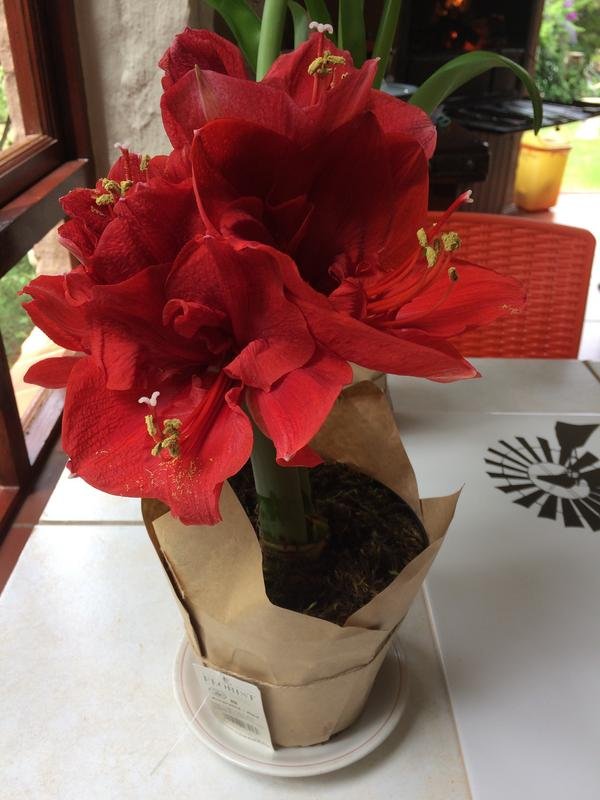 My mom loves flowers and somebody gave her these very beautiful lilies!! Just look at the number of big flowers on this small plant, it is amazing and very beautiful!!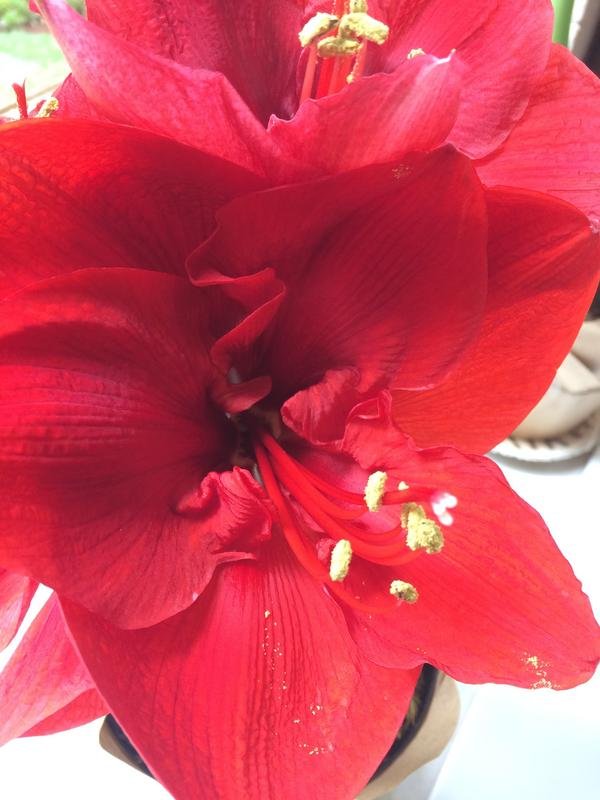 Just look at that deep red color and the contrasting yellow pollen!!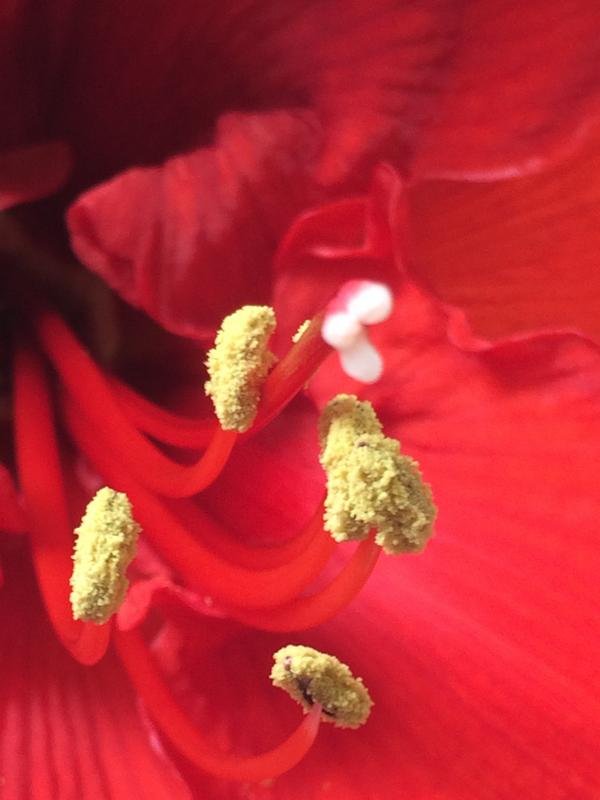 It looks as if the plant's stamen is just exploding with all the pollen!!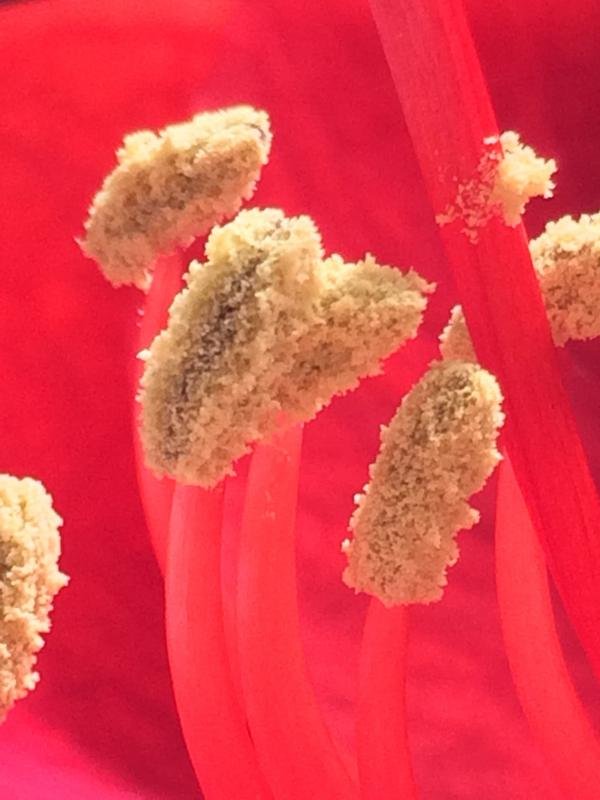 Below you can see the stigma ready to receive the pollen.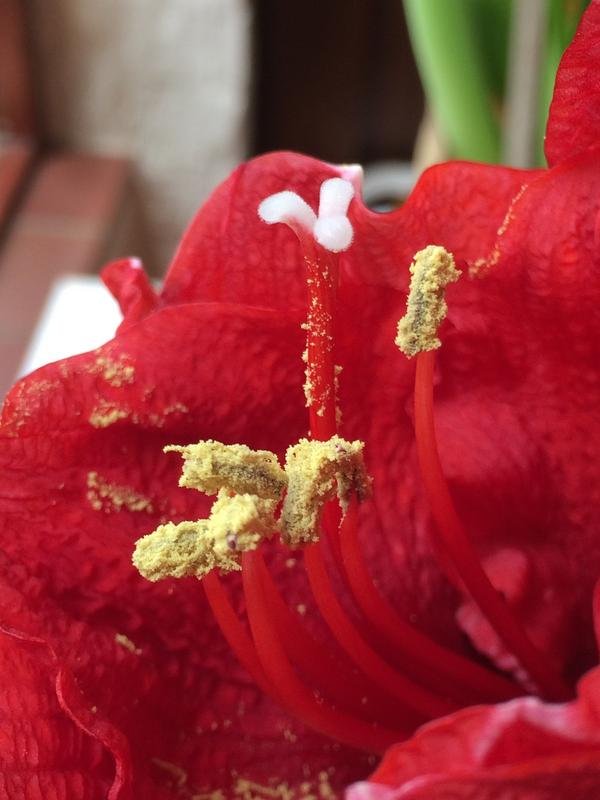 Below you can see this amazing flower from the side!!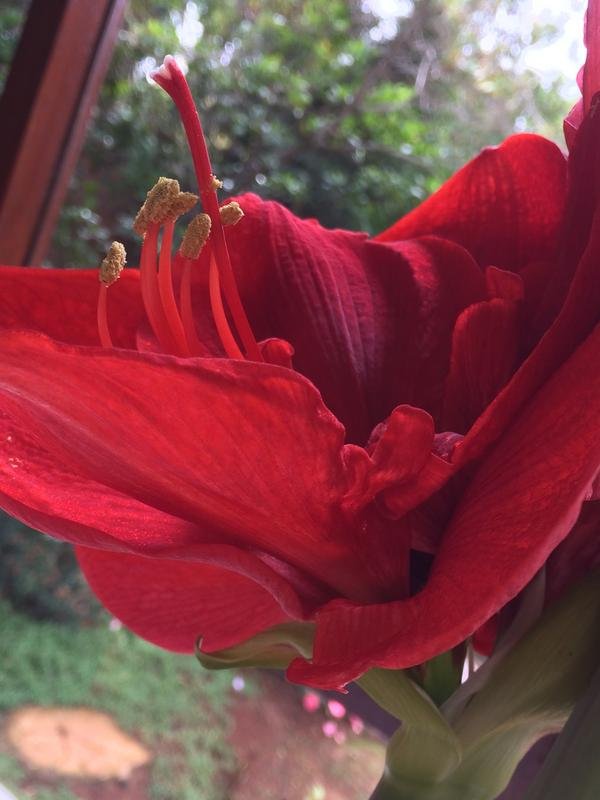 Just look at how beautiful this flower is!!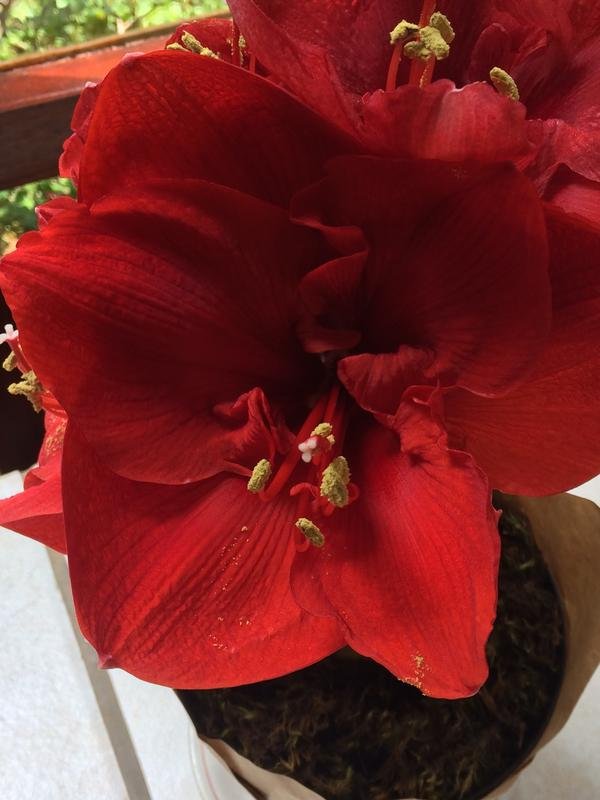 Below you can have an idea of what the entire plant looks like, it is actually 2 plants in one pot!!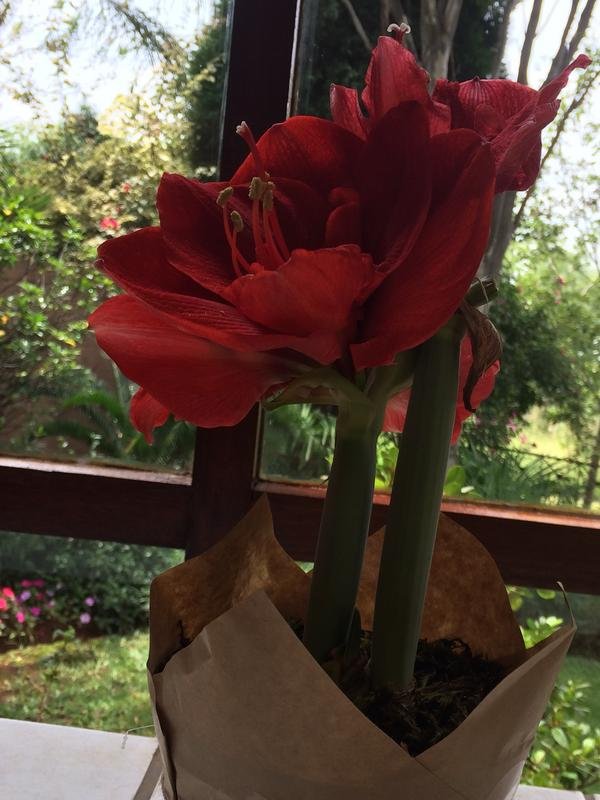 I took these photos with my iPhone, in Pretoria at my mom's house, in the Gauteng Province of South Africa.
I hope you enjoyed the photos as much as I did taking it.