Some photography from my recent trip
to Cat Lake in Squamish, BC, Canada.
I grabbed a picture of the view on the way back down the Sea-to-Sky highway to give you an idea, quite a scenic drive: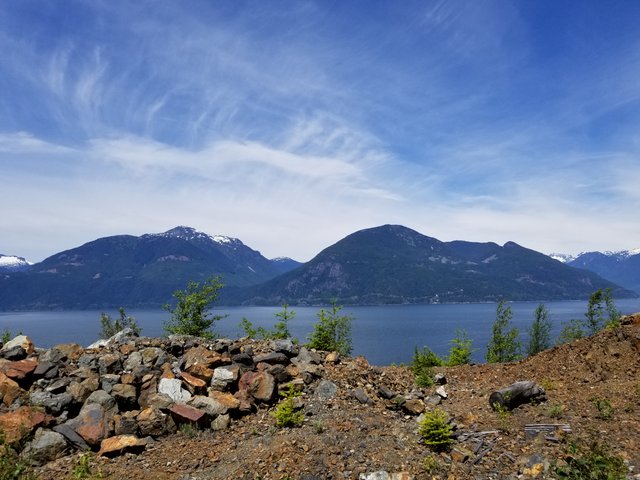 As I wanted to get there quickly on a Friday afternoon I didn't take many photo's on the way up, but I did grab a shot after grabbing the last few items in town, weather looks like it will be great!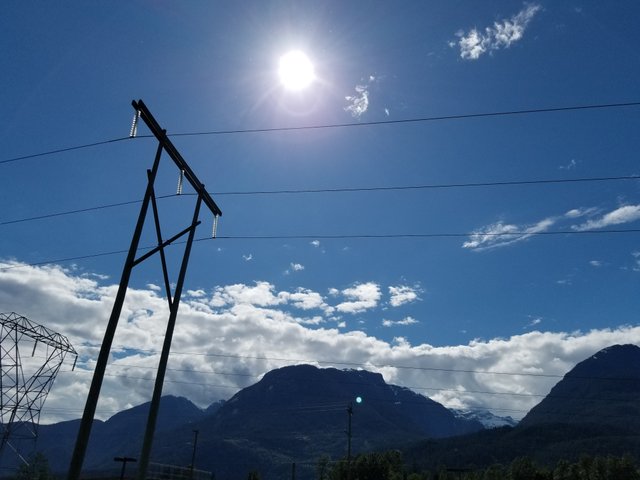 Finally reached the last stretch, a less than 10 minute drive up a dirt road to the parking area: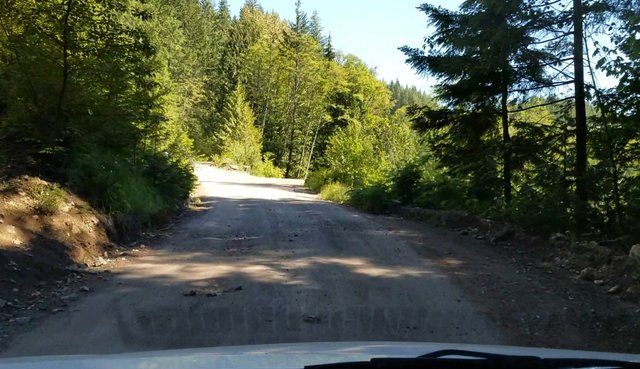 There was a nice stream just at the start of it, so I stopped to grab a few pics: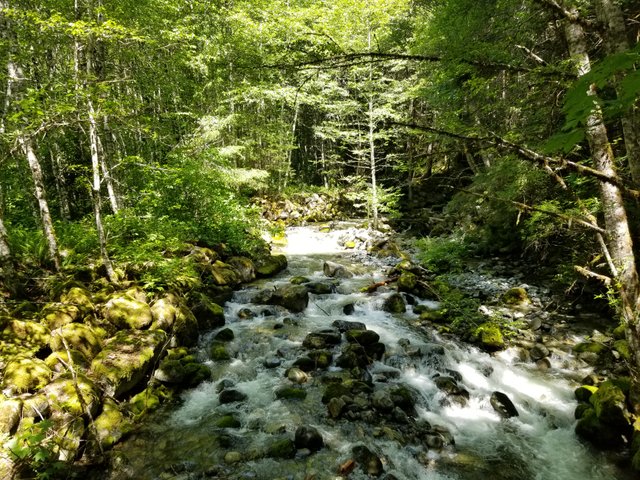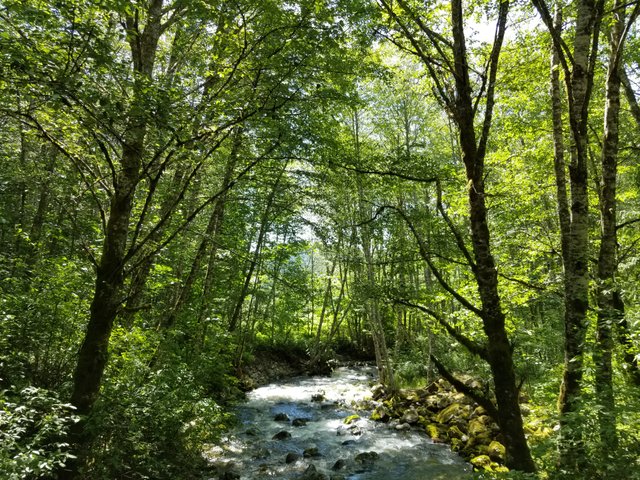 Once you find parking (abundant) there is a short walk in from the parking area, through the dense trees: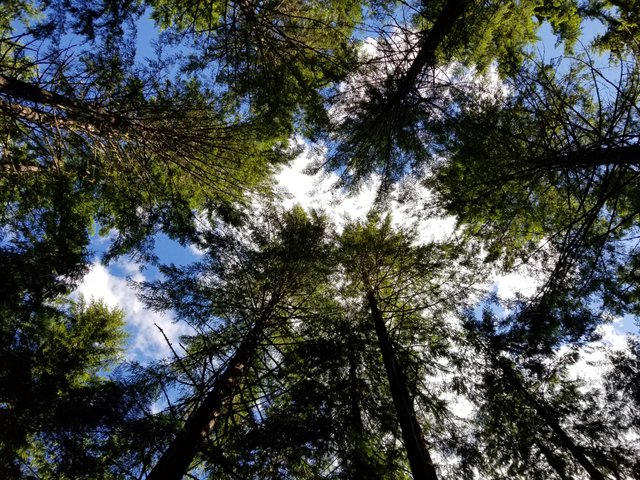 After a minute or two you start to catch a glimpse of the lake: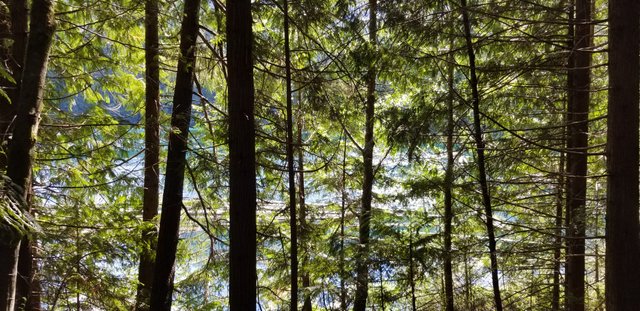 A trail runs around the lake with 30+ camp sites all around, the view can vary quite a bit: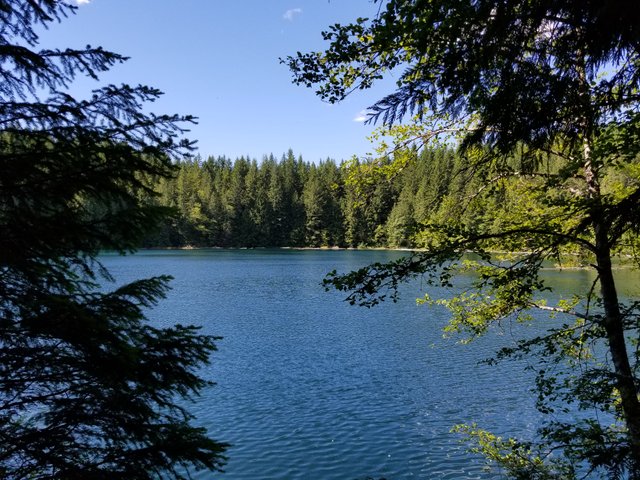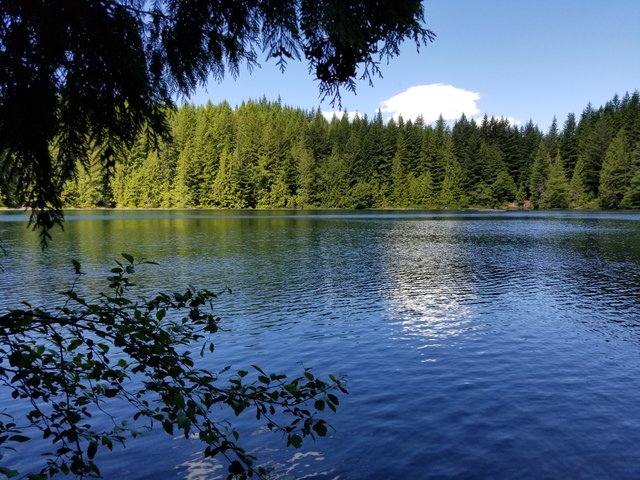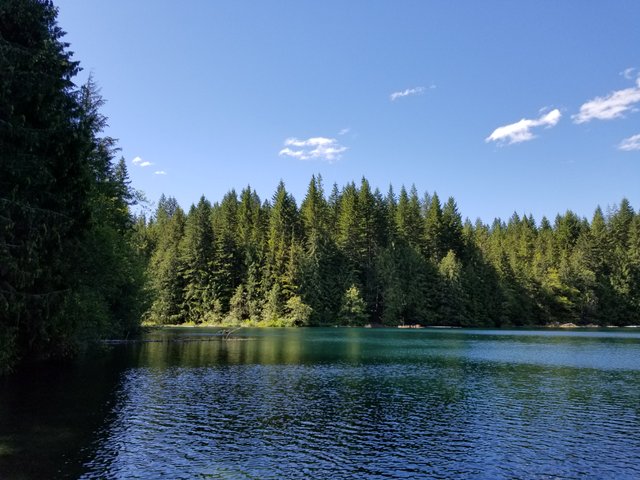 In a few areas you can get right down to the water, to launch your inflatable watercraft or just go for a swim: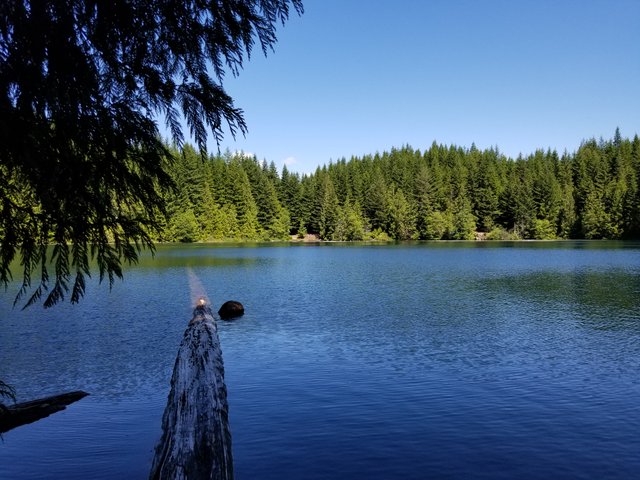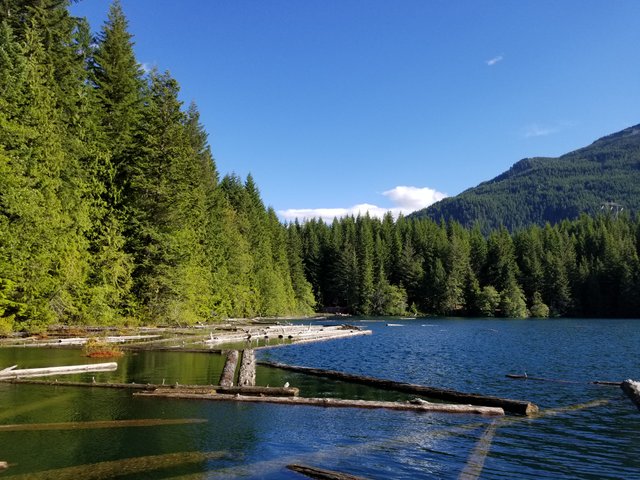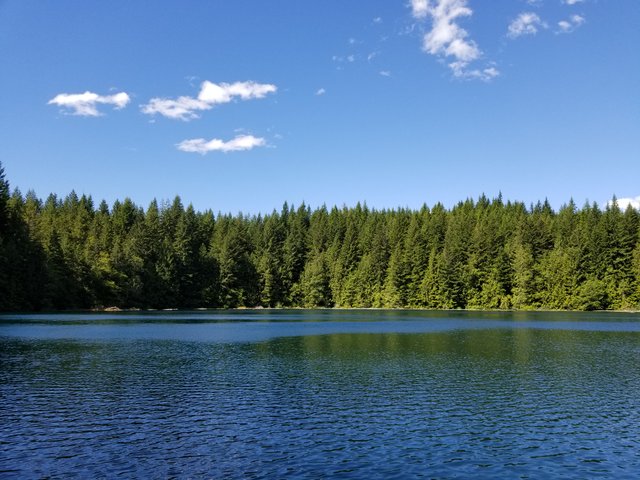 One choice camp site has a little dock just out front!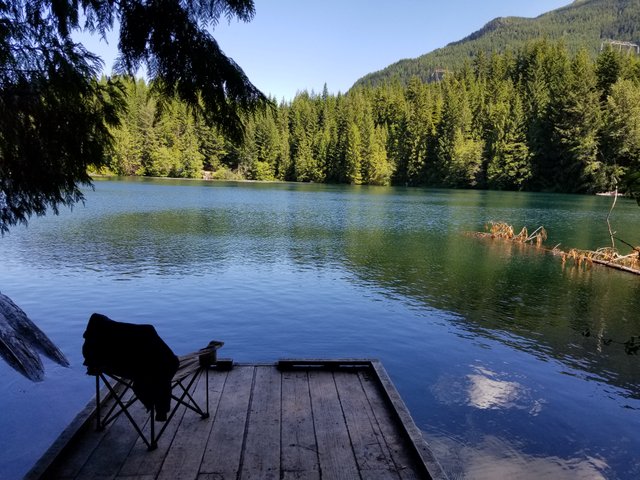 The site operates on a first come first serve basis, at some point someone will come around and collect $15 per night, it was pretty busy arriving there on a Friday afternoon but I eventually found a spot: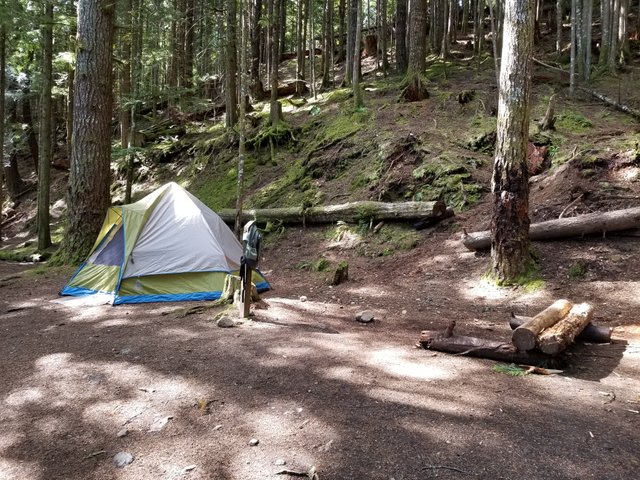 It has a decent view and will work just fine for me!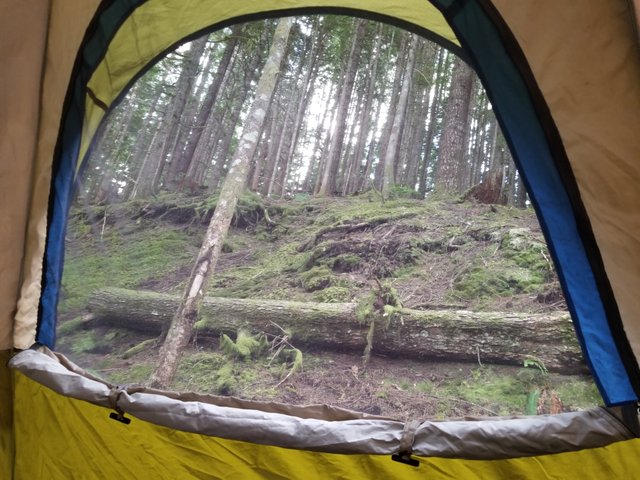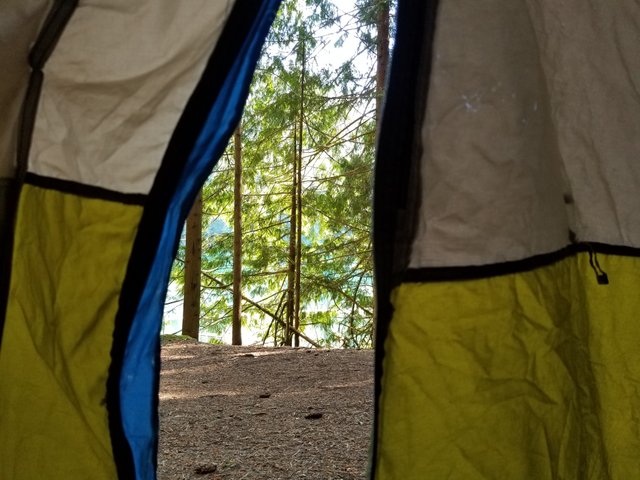 Once settled in, and with daylight running out, it was time to prepare the fire!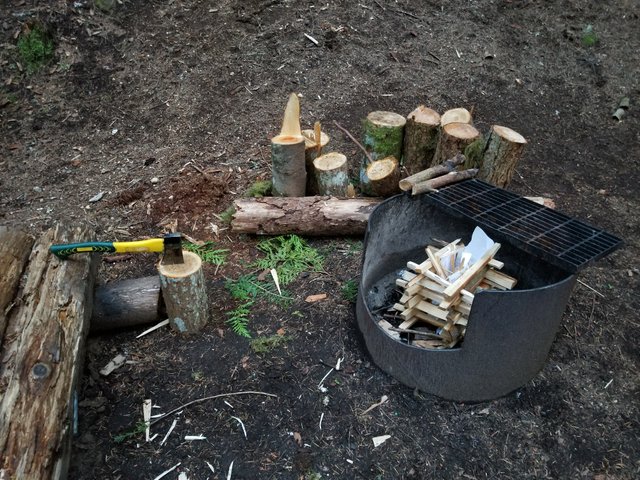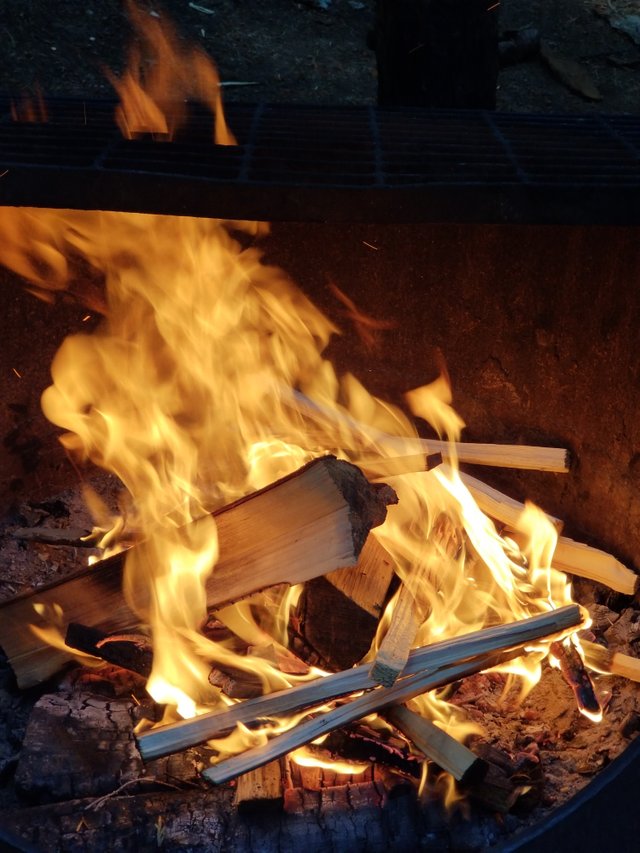 Basically just enjoying the warmth and flames while building up some good coals for a nice stable cooking fire.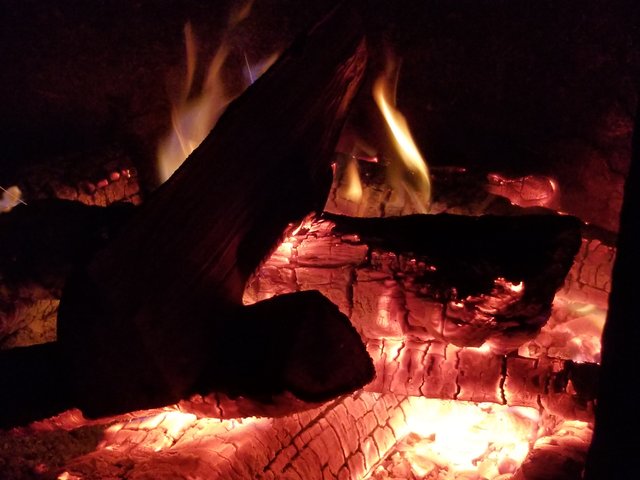 That's looking pretty good! Time to have a nice meal before calling it a night.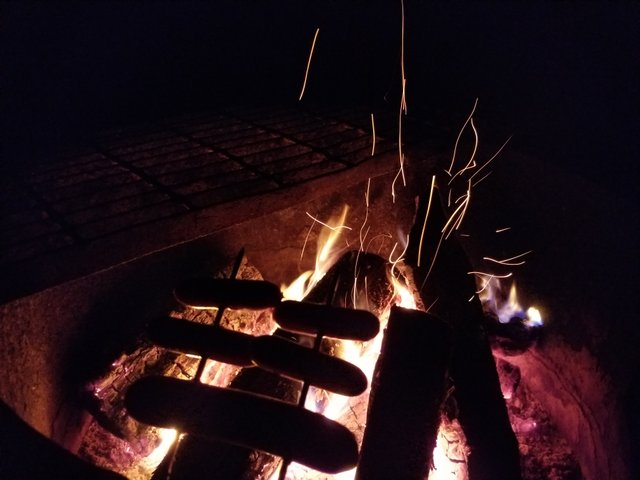 That's pretty much it for today, what a pleasant evening; I hope you have a great night as well!