What another beautiful morning here in the state of California. After I dropped my girlfriend's son off at school, the boys and I went for a country drive on State Route 63 toward Kings Canyon National Park.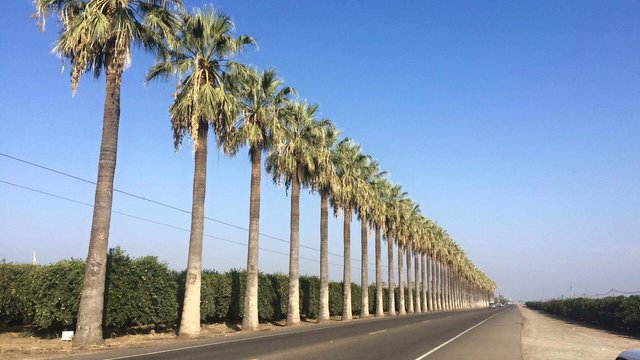 Tulare County produces 50% of California's Oranges. My whole life I've been surrounded by orange orchards and many orchards have rows of palm trees. You can see this if your heading toward State Route 180 to the National Parks.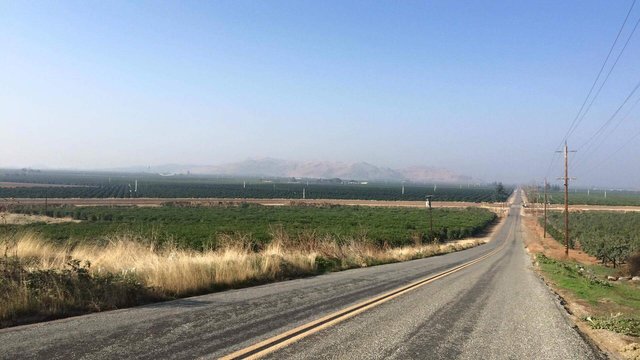 From our house, we are only 60 miles from the National Parks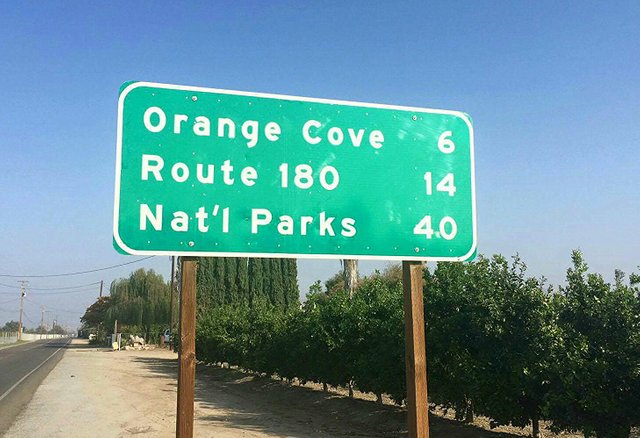 Another row of Palm Trees along State Route 63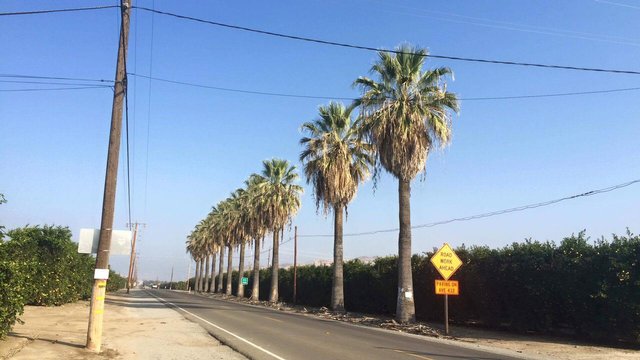 When you see this City of Orange Cove Sign, you almost to State Route 180 and on your way to the National Parks.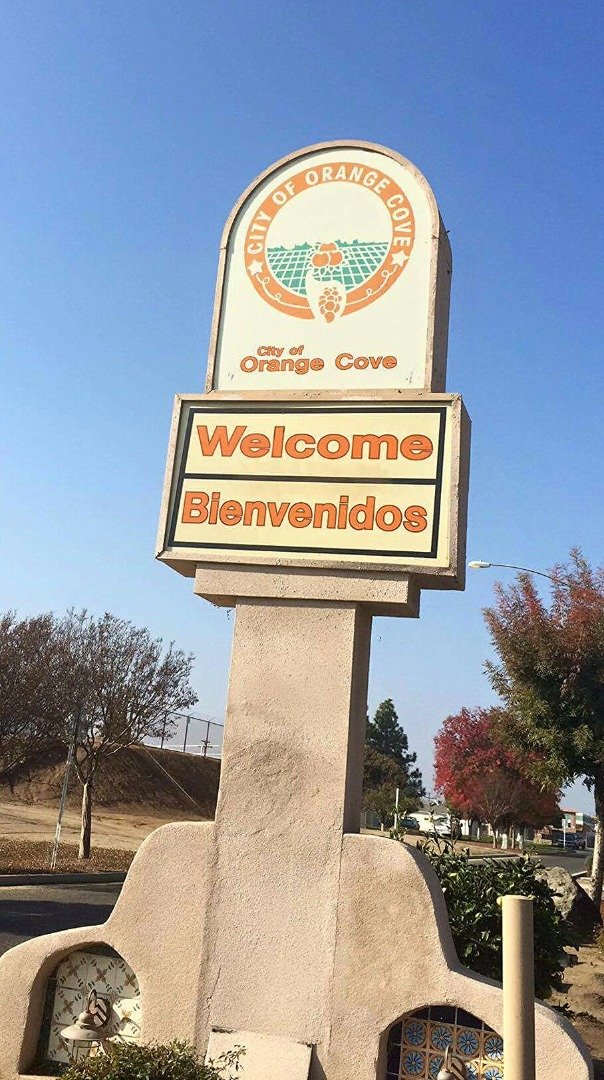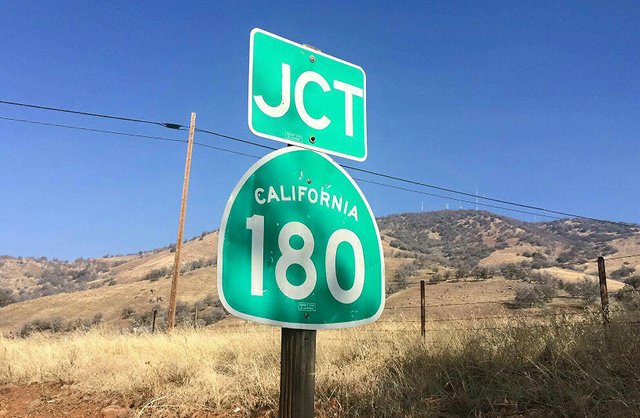 Here is a photograph of the edge of the San Joaquin Valley and a photograph of a barn on the way back home from our rural Tulare County drive.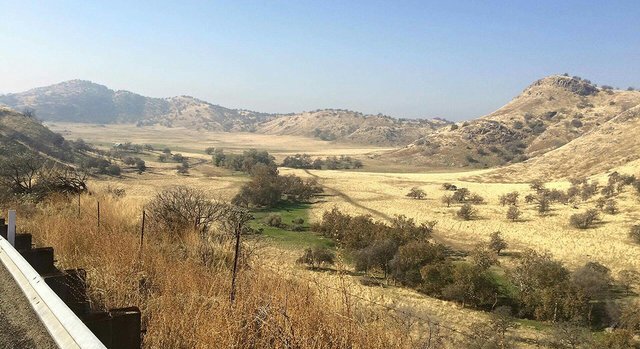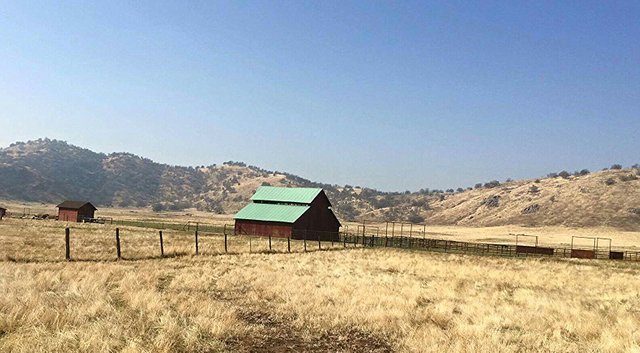 Lastly, a photograph of my baby boys...The Harvey and Mr. Daniel.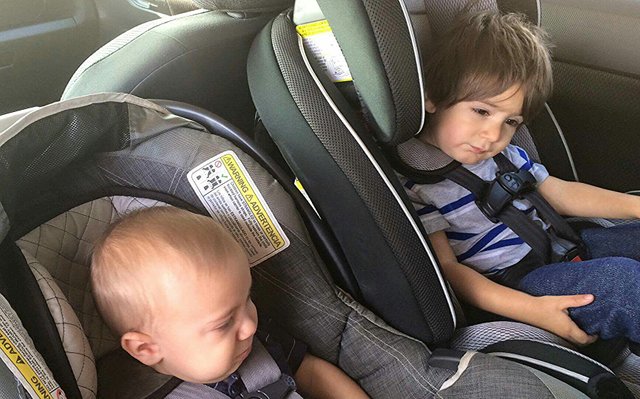 Thank you for viewing the photographs of our country drive on State Route 63 this morning.