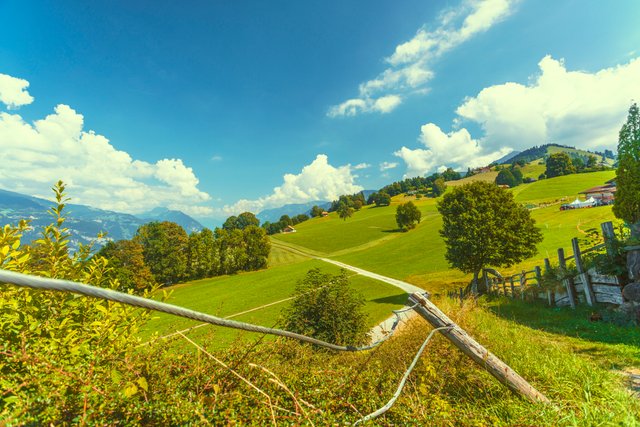 ©2018 - @rubencress | Click to enlarge.
So, we left Aeschi bei Spiez pretty early (late according to Joyce xD). We leeched some Wi-Fi before we went, alarming the family that we were safe and sound. O wait, I didn't even tell my family that we drove ourselves insane and to Switzerland, I just send them a picture of where I was and they are like: Where the fuck are you now? Just kidding, my mom doesn't have a foul tongue like me. But she wasn't really surprised that I took off again. Damn, what do I have to do these days to keep my parents shocked? I might be 30 years old, but I am still the same kid that loves to tease his mother. The look on her face is just priceless and I love her to bits for that.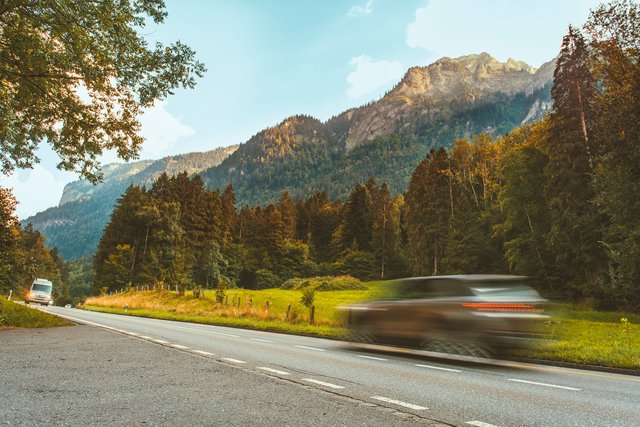 ©2018 - @rubencress | Click to enlarge.
As the adventure continued, we saw many, many amazing places we don't usually see here in the flat-life back in Holland. Landscapes in Holland are flatter than my chest, and really, there isn't much curvy going on there the last time I checked... Joyce and I talked about wild-camping, the thought alone was satisfying, but it is forbidden in most places in Switzerland. Unless you wanna pay a huge fine, this should be something to avoid. We wondered who fucked it up for all of us. What imbecile did what to make a fine for wild-camping about 10.000 Euro? Okeeee... dear reader, you can fantasize about it now as well. Don't drift away though, but I kinda would love to know what creative stuff you can come up with. My brain is too ill to express myself.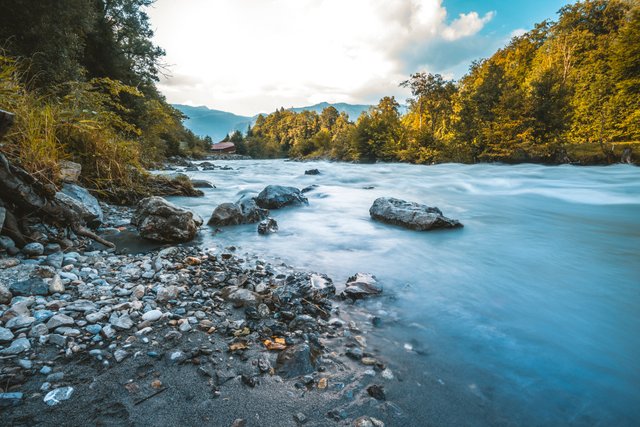 ©2018 - @rubencress | Click to enlarge.
During our mission to find the lake that was under us I was repeating myself over and over again. Wow, omg, shit, look at this... and then, while driving, I saw a pretty wild river floating right next to us. Hitting the breaks, like Chuck Norris would hit a bear, we found a spot where we could cross the street to make some shots and also, Joyce could finally dip her feet in the cold water. Since I was driving, wearing socks in shoes, I didn't, the smell would perhaps kill wild-life instantly. Would you dip your toes in it? I kinda envied her for that!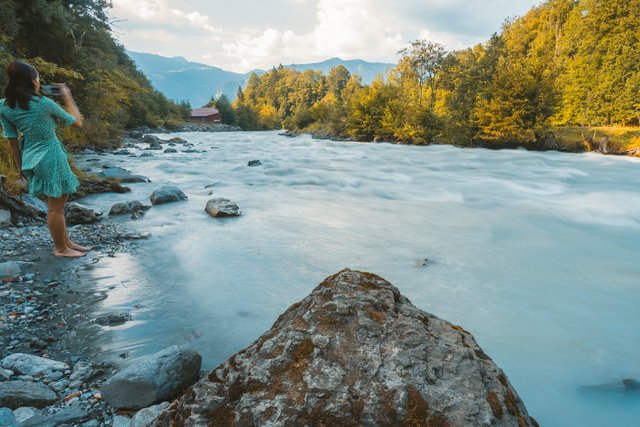 ©2018 - @rubencress | @Joyceham taking some shots, bare-feet.
Want to know how I made a shot? I'll be explaining some technical shots from our trip during a DLive stream, so you can learn more about photography and maybe this will lead to improving your own. During the stream you can ask me other photography related questions that I hopefully can answer for you.
Hopefully, you enjoyed this rather short story about our small adventure! See you at the next one.
Cheers,
Ruben