Driving Pleasure or "Fahrvergüngung" has a long tradition in Germany.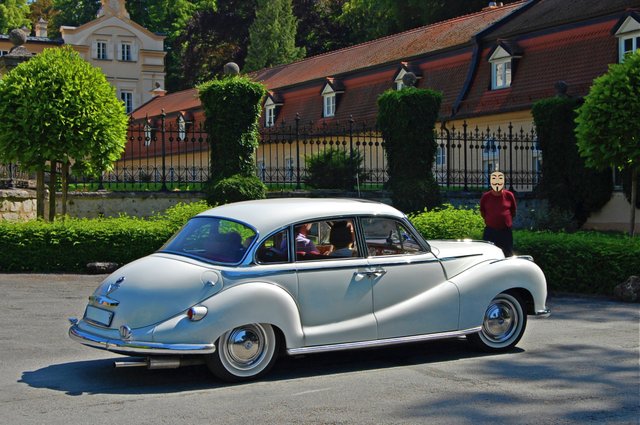 BMW began producing motorcycles in 1923 and cars in 1927/28. Daimler sold it's first car in 1892 to a Sultan in Morocco, and production of the Mercedes began in 1902. Audi originally had the name "Horch" and dates back to 1899. After financial troubles Augustus Horch left that company and founded a new one., He was legally prevented from using his name "Horch" which happens to mean "Listen," in German. Thus company ended up adopting the name Audi which is the singular imperative of the Latin verb "audire" (to listen.) Volkswagen came much later, in 1932 – it's an interesting story I've written about earlier posts. The history of the automobile in Germany is a long, and more tangled web than the brief sketch above. If you're interested a good start is to search for documentaries about the various companies on YouTube.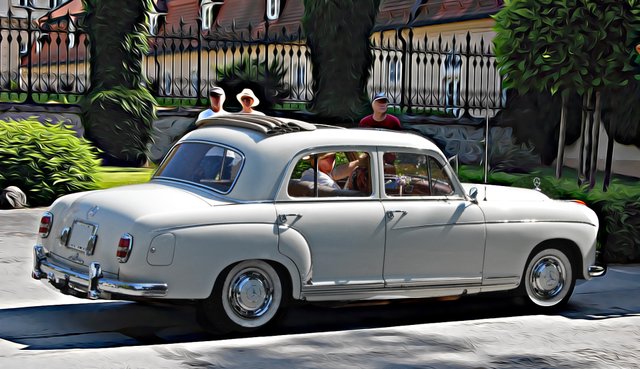 Fahrvergnügen hat in Deutschland eine lange Tradition.
BMW begann 1923 mit der Produktion von Motorrädern und 1927/28 mit dem Bau von Autos. Daimler verkaufte sein erstes Auto 1892 an einen Sultan in Marokko, und die Produktion des Mercedes begann 1902. Audi hatte ursprünglich den Namen "Horch" und stammt aus dem Jahr 1899. Nach finanziellen Schwierigkeiten verließ Augustus Horch diese Firma und gründete eine neue. Er wurde gesetzlich daran gehindert, seinen Namen "Horch" zu verwenden. So nahm die Firma den Namen Audi an, was der singulare Imperativ des lateinischen Verbs "audire" (zuhören) ist. Volkswagen kam viel später, im Jahr 1932 - es ist eine interessante Geschichte, die ich über frühere Beiträge geschrieben habe. Die Geschichte des Automobils in Deutschland ist ein langes und verworreneres Netz als die kurze Skizze oben andeutet. Wenn du interessiert bist, kannst du nach Dokumentationen über die verschiedenen Unternehmen auf YouTube suchen.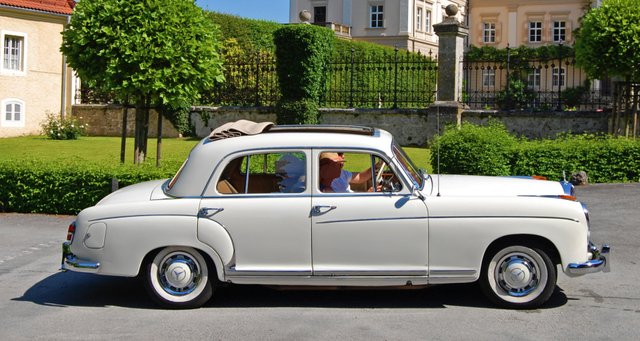 Here a some German Cars I photographed at the 2018 Vintage Car Rally sponsored by the German Automobile Club and held in Southern Bavaria.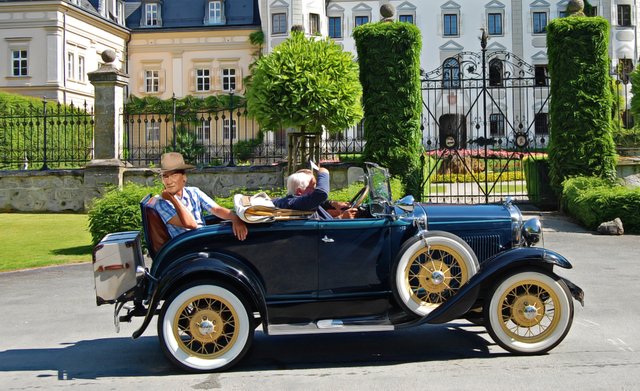 Hier sind einige deutsche Autos, die ich bei der ADAC Oldtimer-Rallye 2018 fotografierte habe.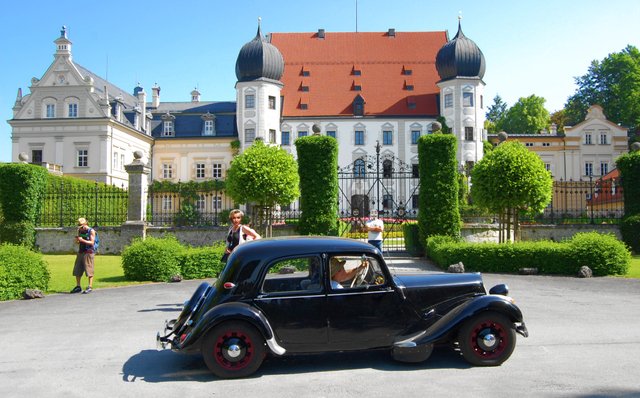 It was a hot day, and there was an traffic jam of Oldtimers waiting to enter the exhibition parking area.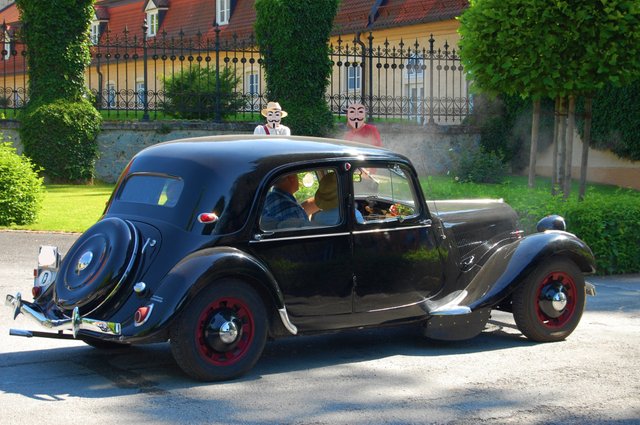 Man merkt, dass es ganz schon heiß war!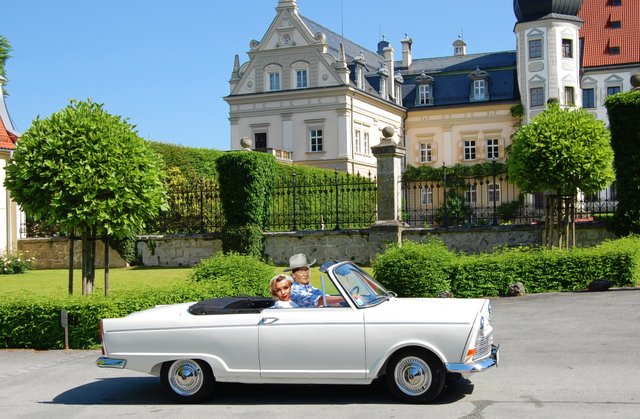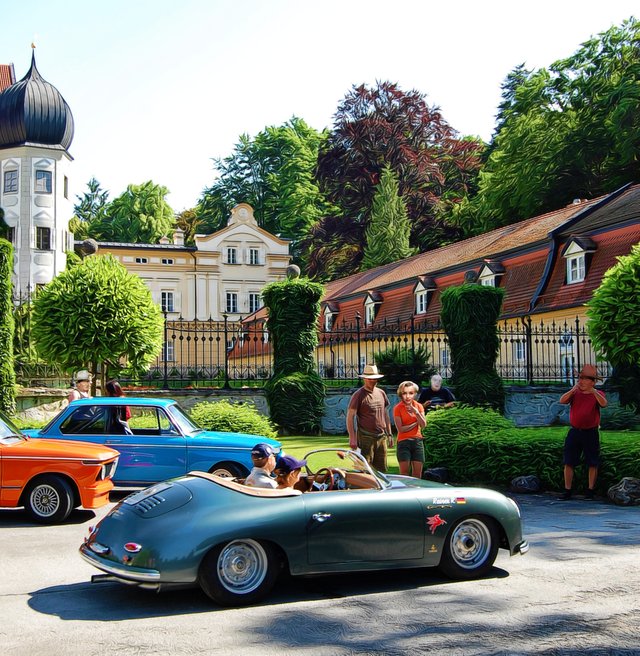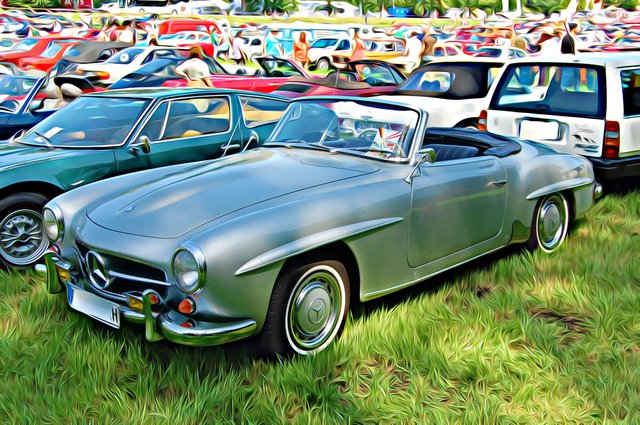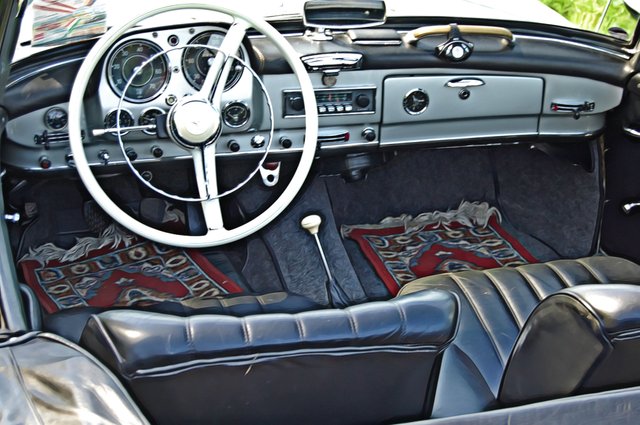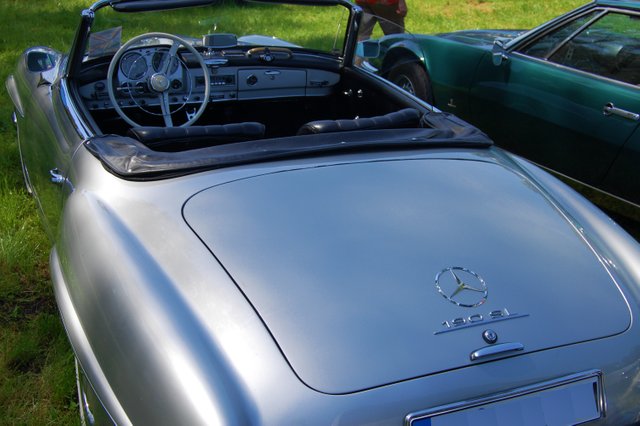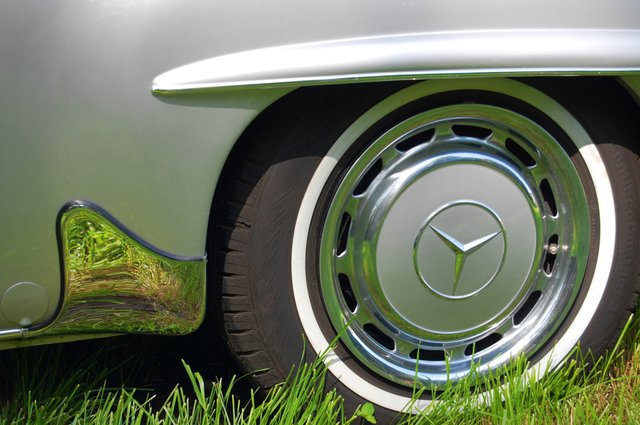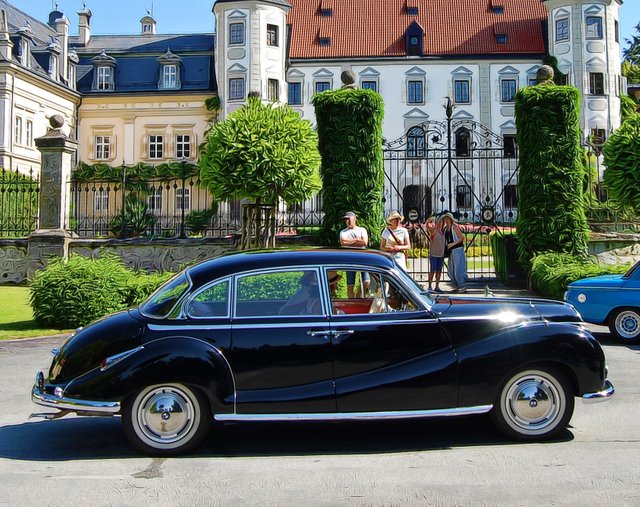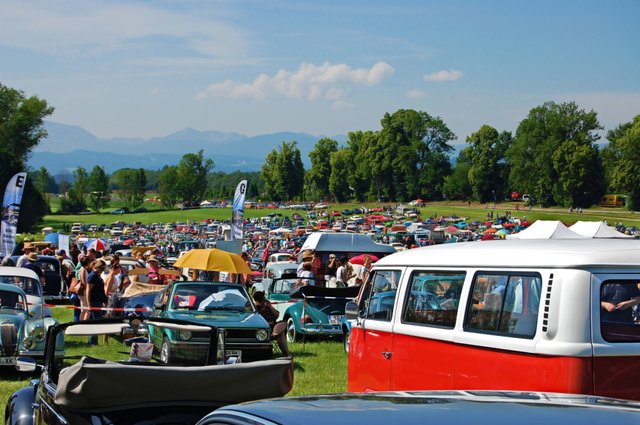 ---
Thank you very much for stopping by!
---