The Shroom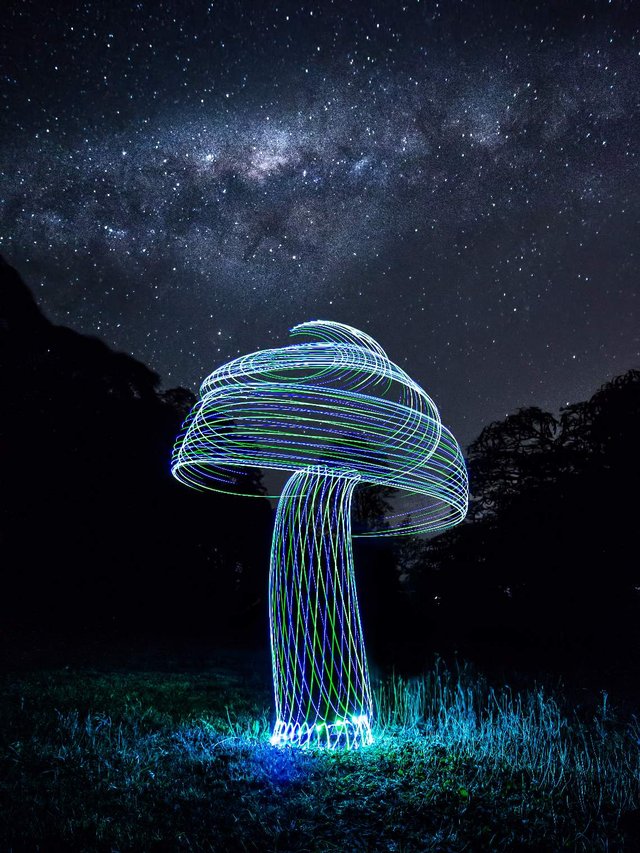 I created this image a couple of years ago.
Here's a link to a video tutorial that shows how I made the shroom.
This image is not a single exposure, it's actually a Photoshop composite.
The Milky Way background was captured by me in my front yard and the shroom was captured on a different night.
instagram.com/rod.evans.visual
If you would like to see more lightpainting then please give "Lightpainters United" a follow @lightpaintershub

Posted using Partiko Android