Witam !
Czy to autoportret, czy zwykłe selfie ? Powiedzmy, że nowoczesny autoportret.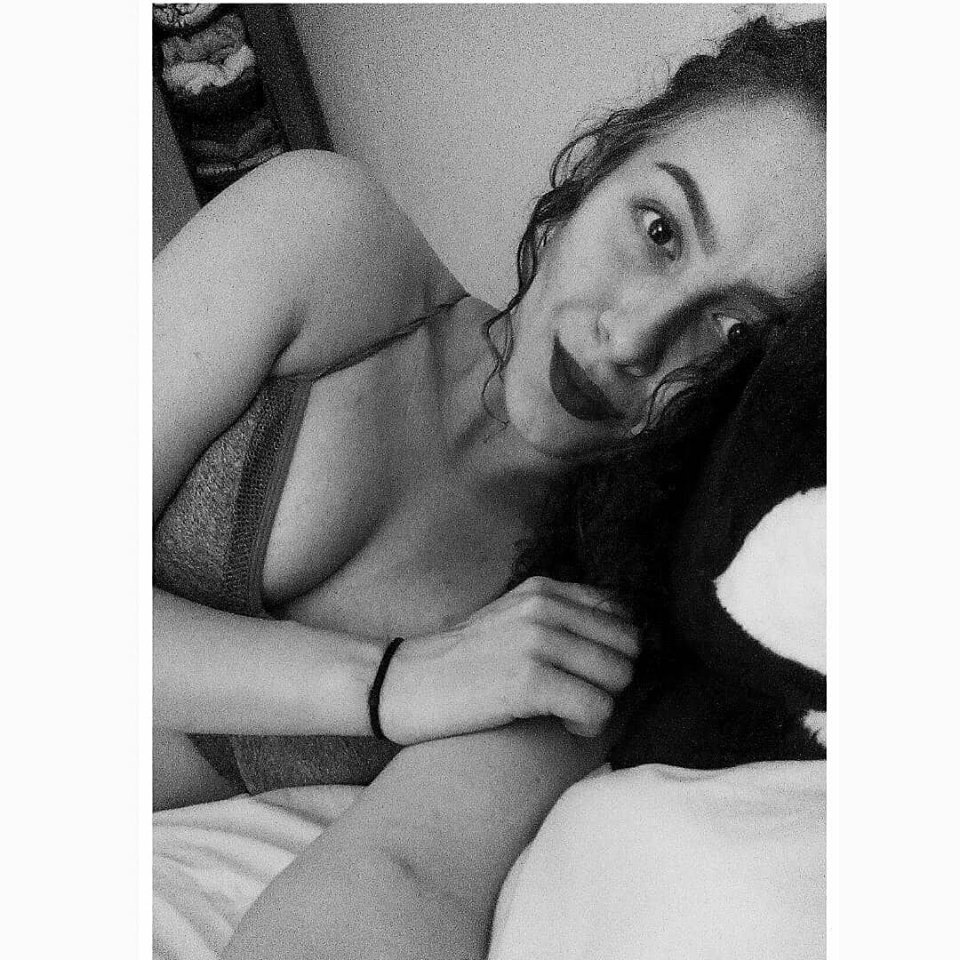 CO TO AUTOPORTRET ?
To nic innego jak portret artysty wykonany przez niego samego.
Średniowiecze - okres powstawania pierwszych autoportretów. Może być przedstawiony za pomocą obrazu, fotografii czy rzeźby.
Artyści spędzali dziesiątki, jak nie setki godzin przy płótnie obrazu, aby stworzyć autoportrety, które teraz tak podziwiamy. Nie wspomnę o pracy przy rzeźbie ..
Żyjemy w czasach, gdzie selfie jest na porządku dziennym. Część osób nie robi nic innego, jak pstrykanie sobie fotek, dzięki którym zarabiają na życie.
Selfie to taki nowoczesny autoportret !
Jednak, czy potrzebujemy mieć w swoim domu fotografa przez 24/24 h, aby zrobił nam ładne zdjęcia?
Wystarczy nam telefon i trochę wolnego czasu.
W tych czasach swój autoportret posiada wszystko co nas otacza. Przyznam się, że nałogowo robię zdjęcia kawy, jedzenia czy zwierząt. Oooooj... Kawa ma swój bogaty autoportret w mojej pamięci, może być z tego dumna :)
Ale dzisiaj nie o jedzeniu, dzisiaj o mnie.
Autoportret wykonany w moim pokoju, na podłodze, rozczochrana w starej bluzie.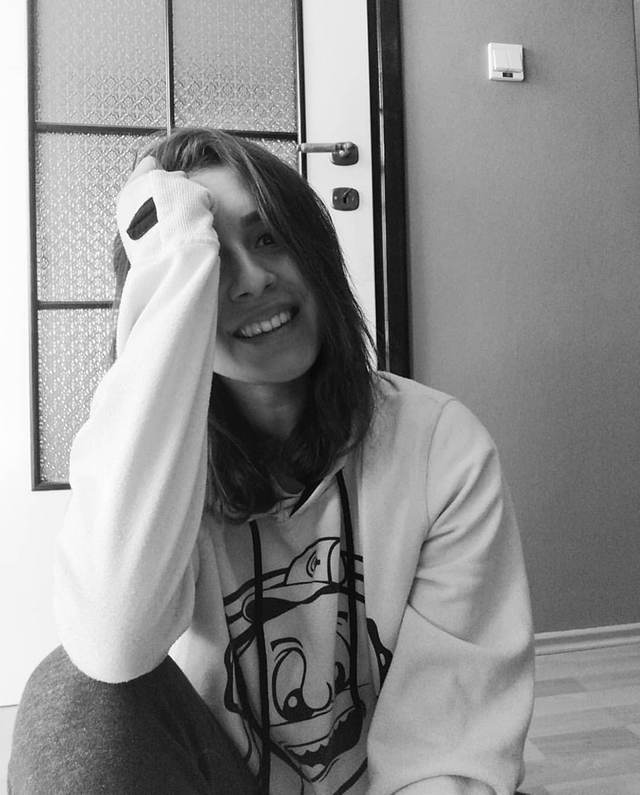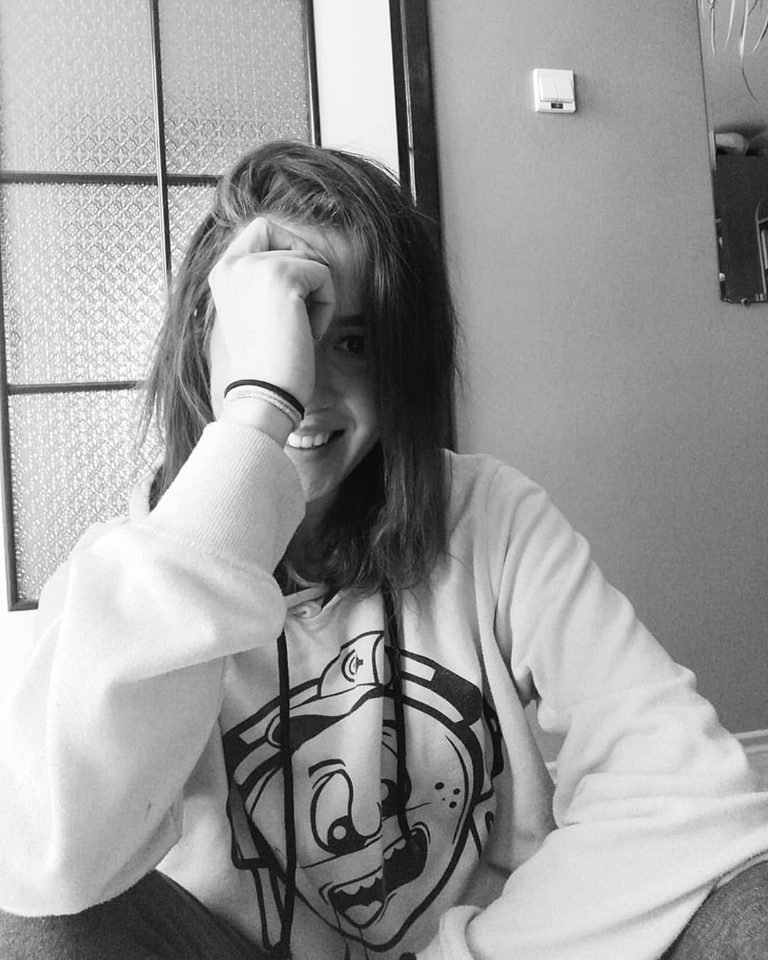 Widzisz, nie potrzeba dużo, aby uzyskać tak delikatny efekt. Subtelny uśmiech, wydaje się być niepozowanym ( nie oznacza, że wcale taki nie był ). Ciepło bijące z człowieka, którym chce się dzielić z innymi. Na takie zdjęcia przyjemnie się patrzy.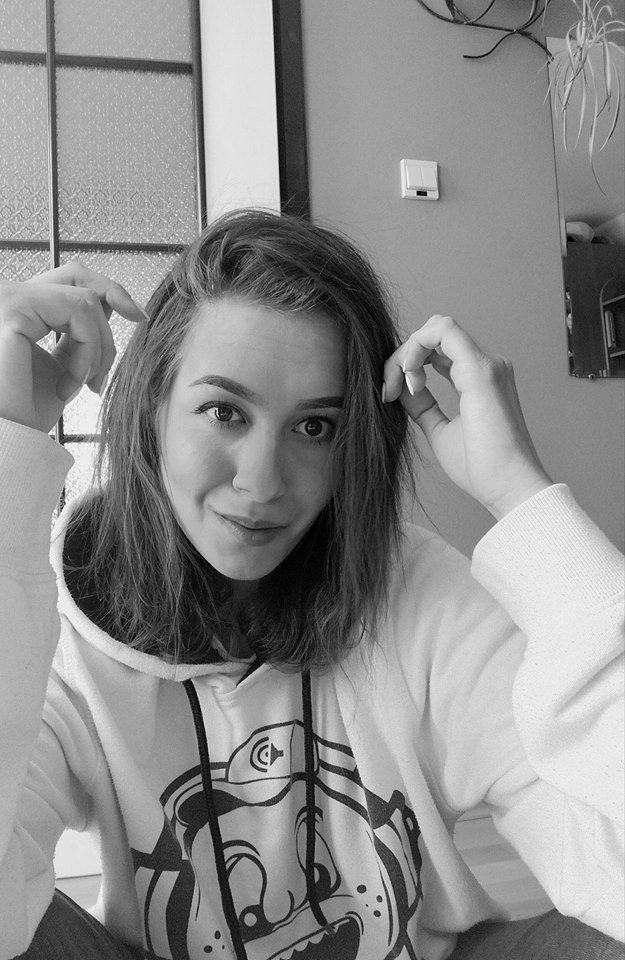 Oczywiście dużo daje zastosowanie czarno-białego filtru. Uwielbiam ten efekt. Mroczno -tajemniczy.
A na koniec .....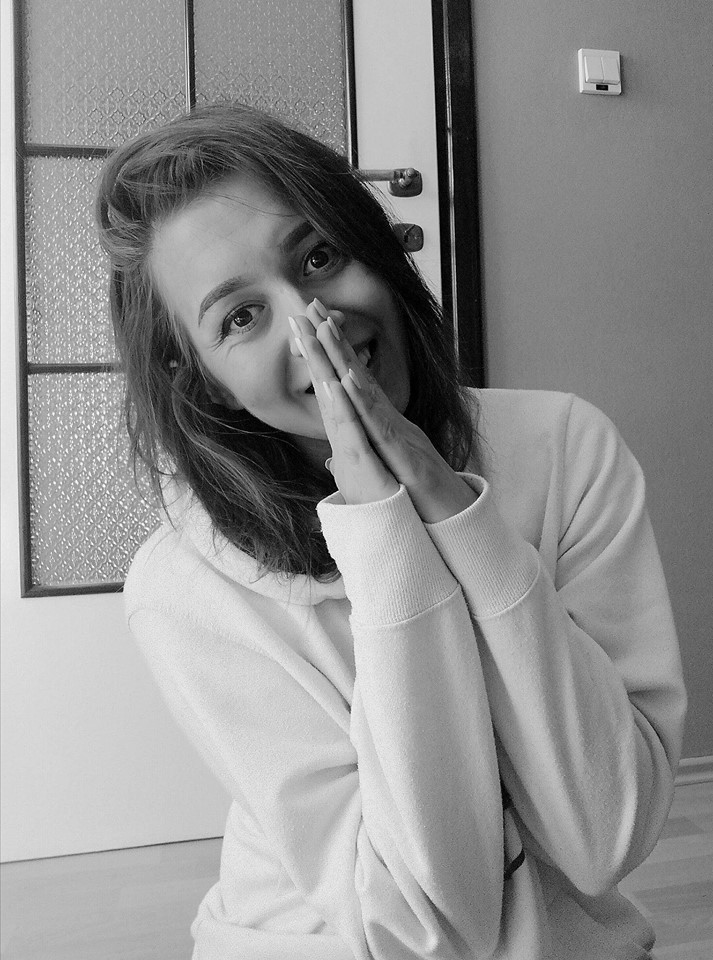 ... Nie mogłam się powstrzymać od zrobienia i dodania takiego zdjęcia :)
Zdjęcie mówi samo za siebie. "Napisz proszę, zostaw po sobie ślad, czy efekty zdjęć z podłogi, chociaż trochę Ci się podobają"
Po długiej przerwie - luźny wpis i trochę mnie :)
Miłego dnia i do usłyszenia !
Źródła zdjęć - Zdjęcia prywatne