NEW EARTH 🌍
---
Here is a new edit from me. Happy New Year Everyone 😄!
Wish you all nothing but success and happiness!
Picture Thoughts
I wanted to capture a scene which shows the destructive side of human beings. We are destroying Mother Earth everyday by killing trees and the animals. But there is good in all of us and that's why I didn't make the picture that dark. My mood was elevated when I read that few days ago, the UK ran an entire day without using coal! Hence I didn't want the picture to be that depressing haha.
In the picture, we are looking at another Earth. We have almost destroyed our planet and are moving towards another Earth in a parallel universe (maybe?). However I am interested to know what you see in this picture! Drop me a comment below.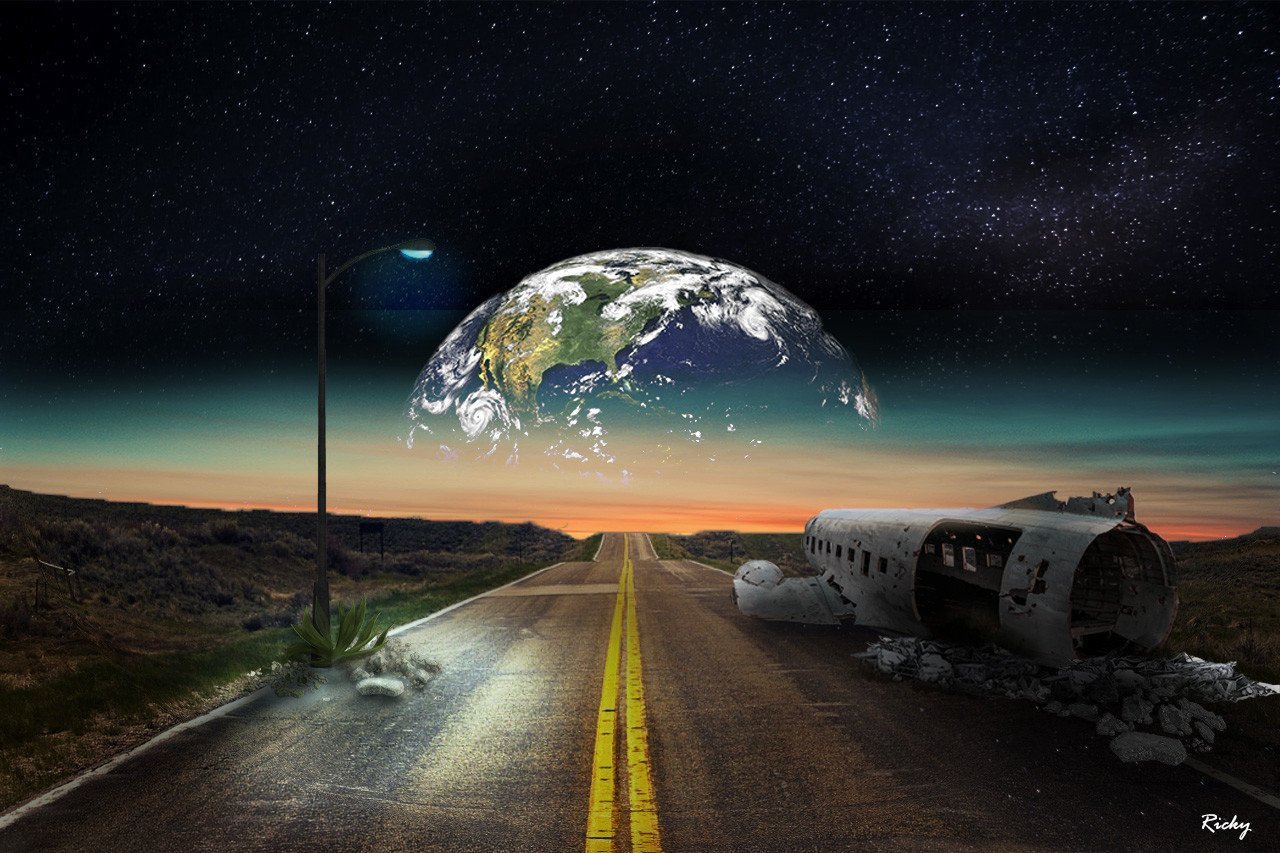 If you like this post, you should follow me @rickydcosta for daily content on photography, meditation, personal development and travel!
Love and peace,
Ricky 🌺
---
Image Credits: The above is my own work and should not be copied without my permission. Thank you!