Today is Knowledge Day, all children go to school after the summer holidays. My middle son went to the fourth class. There was a solemn event, here is a small reportage.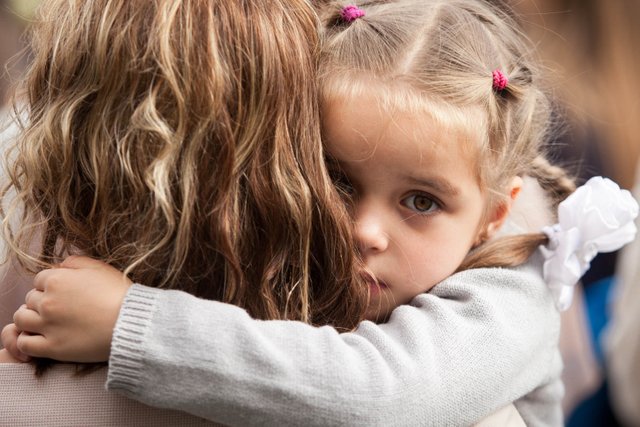 The long event tired this girl and she got settled in the arms of her mother.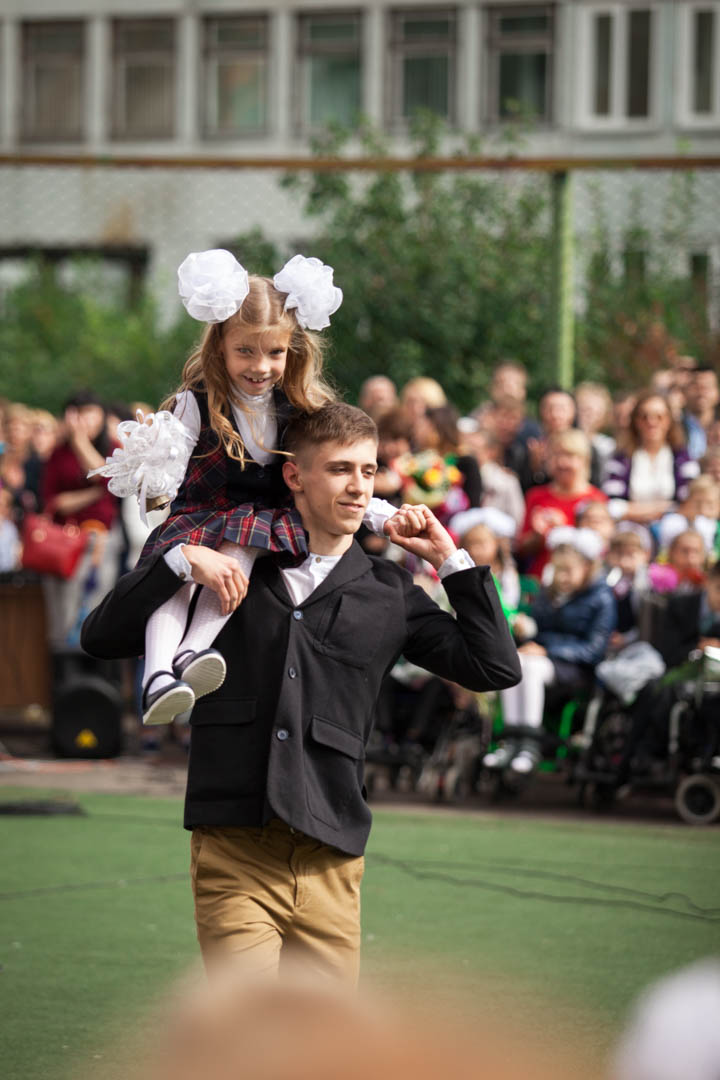 There is a tradition, on September 1 a new school year is opened by a first-grade student ringing the bell, which is carried on the shoulder by a pupil of the last 11th grade.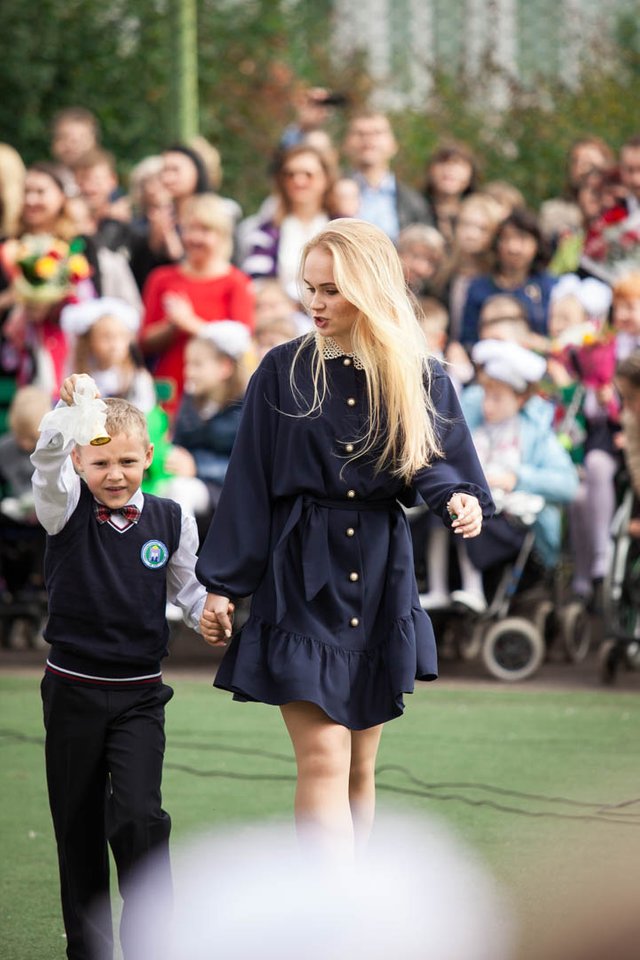 However, this year the tradition has been improved. Now, just like in the bell, the first-class student is called, and the 11th grade student leads him by the hand. Obviously this is somehow connected with the struggle in the whole world for the equality of the sexes :)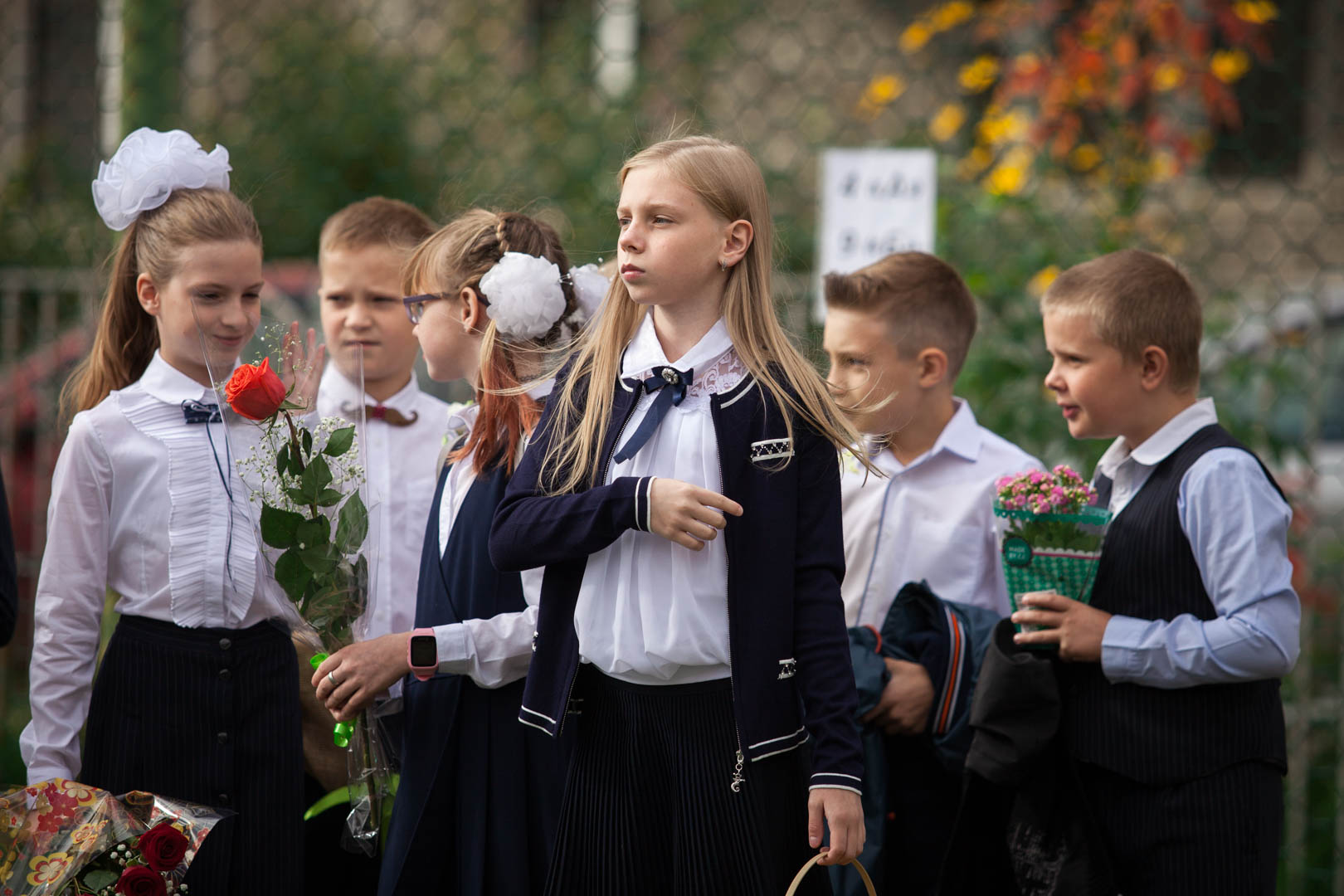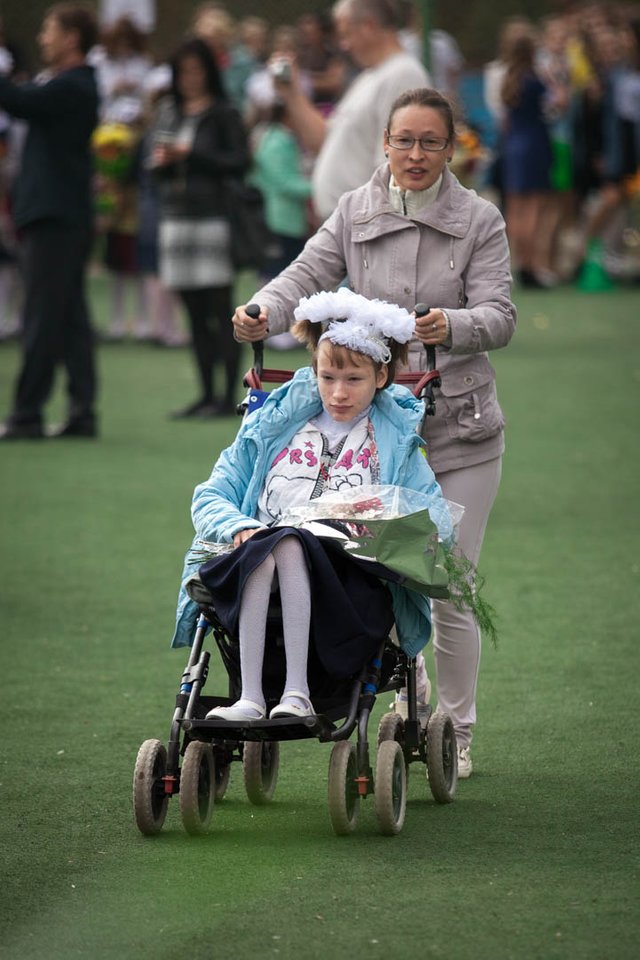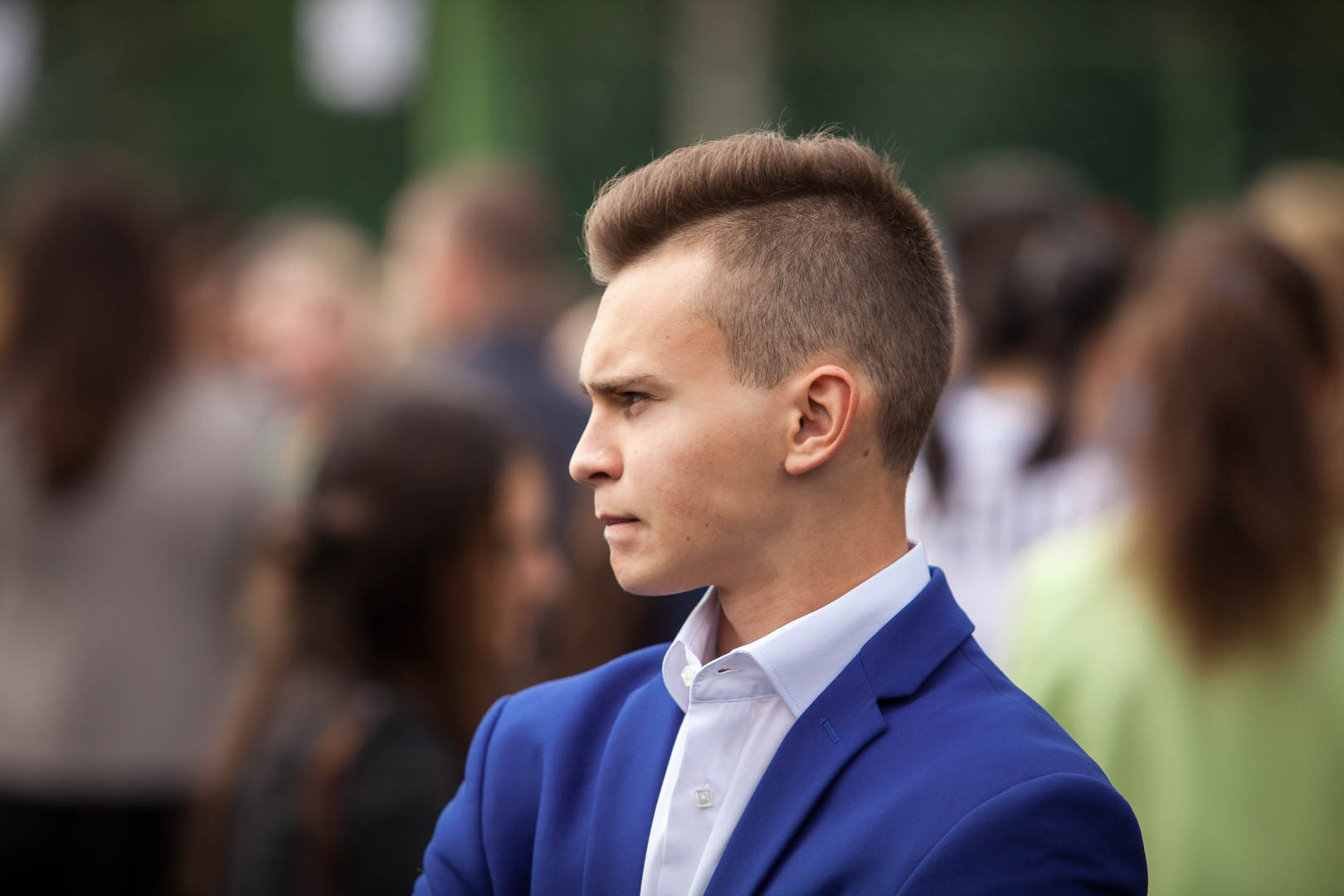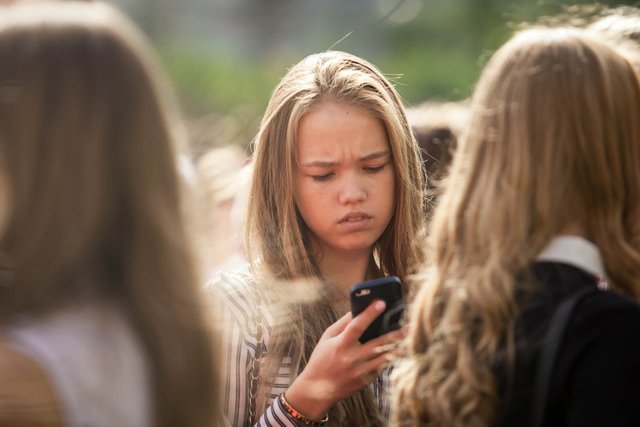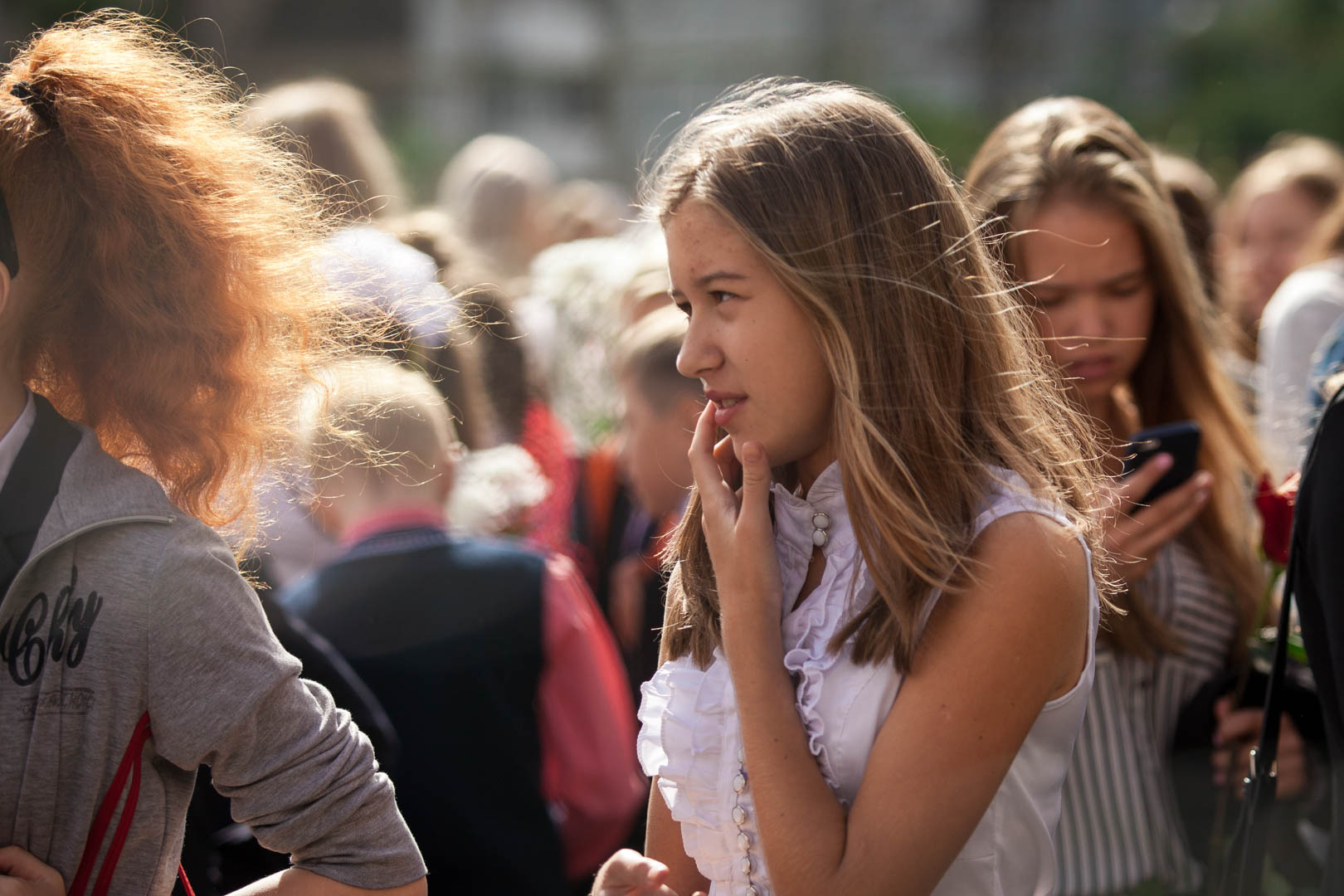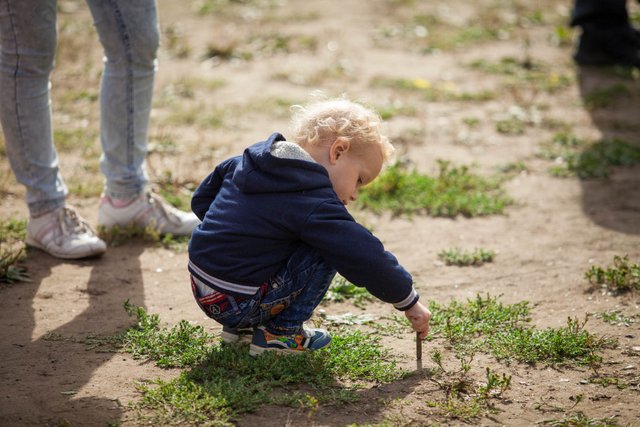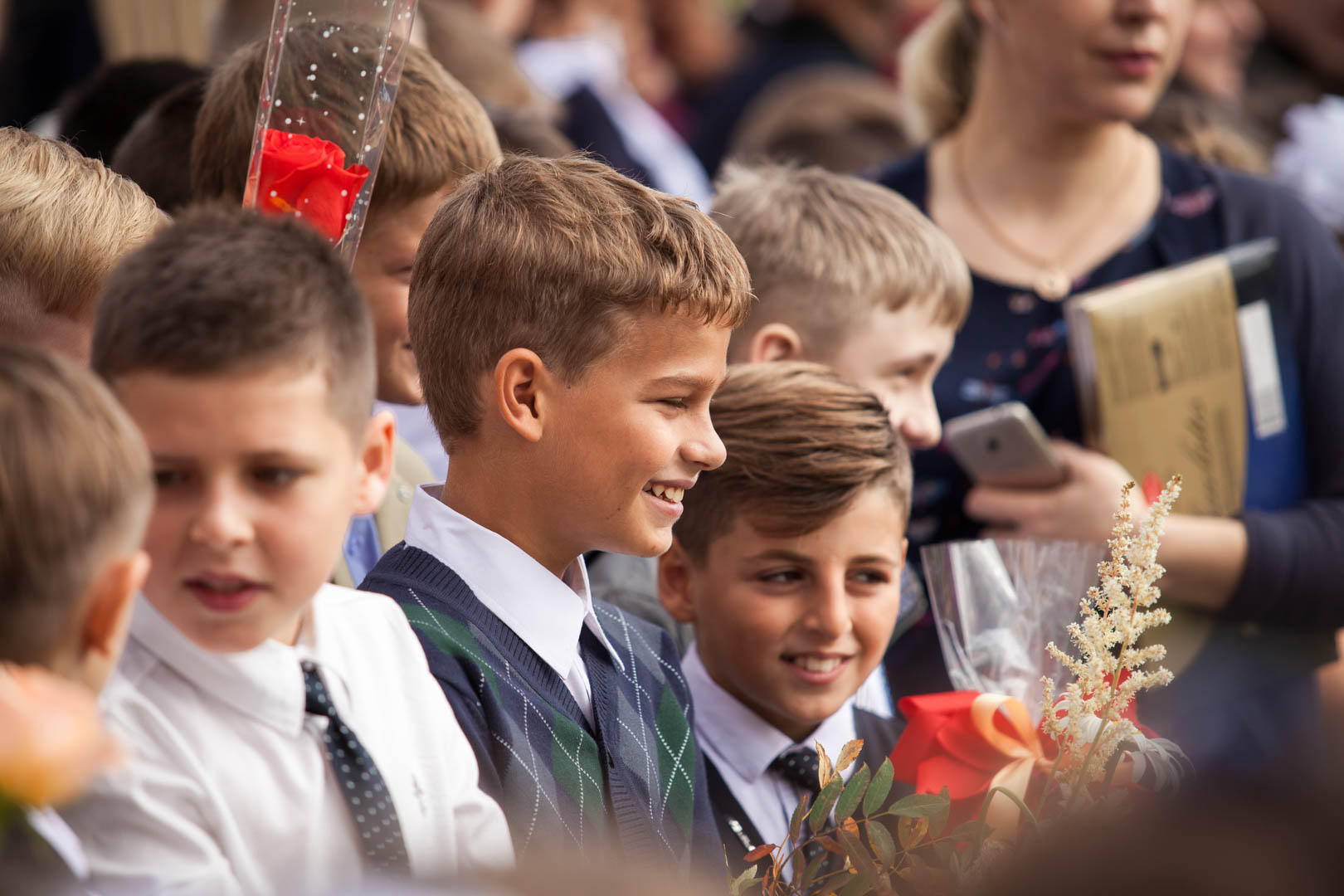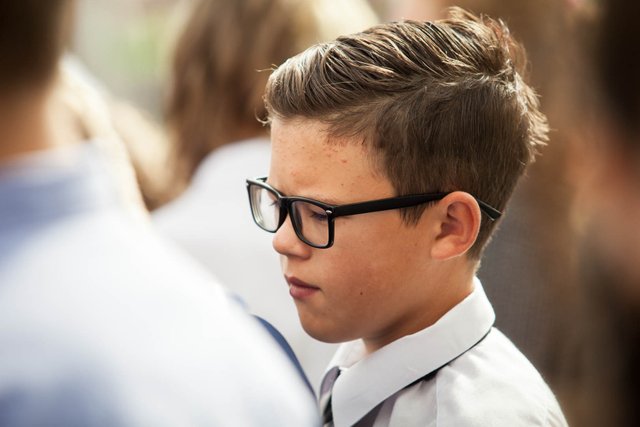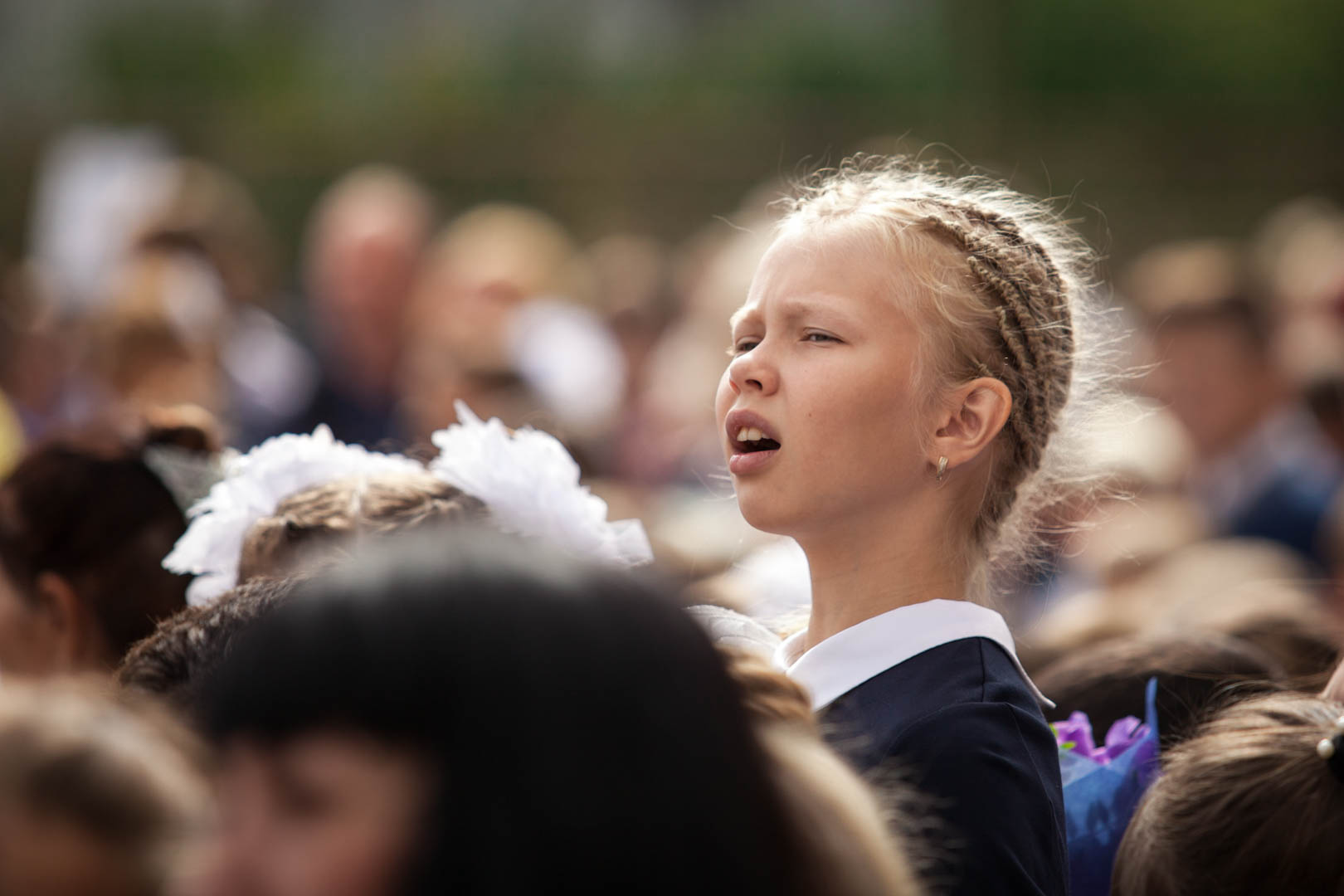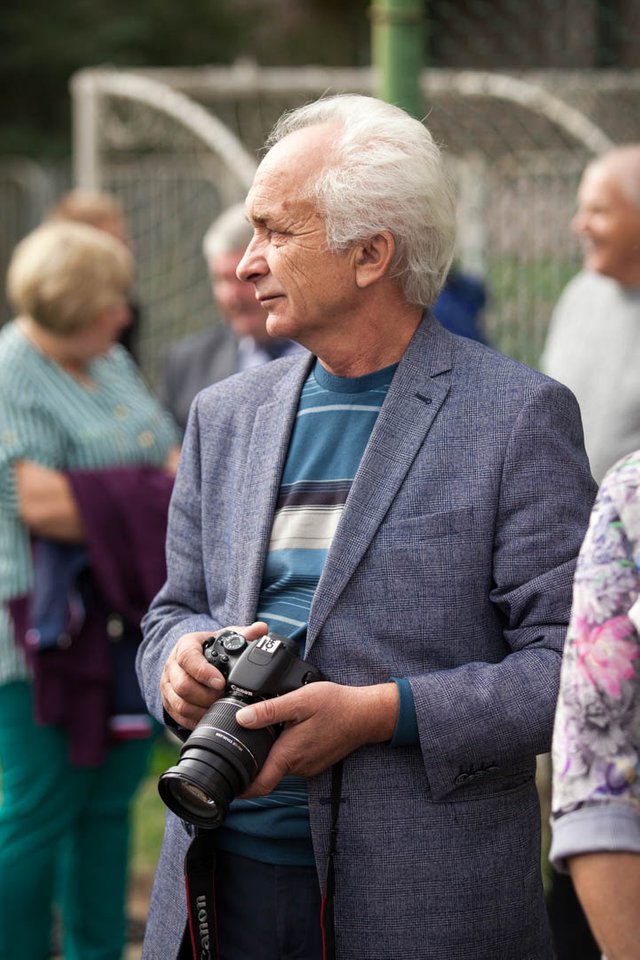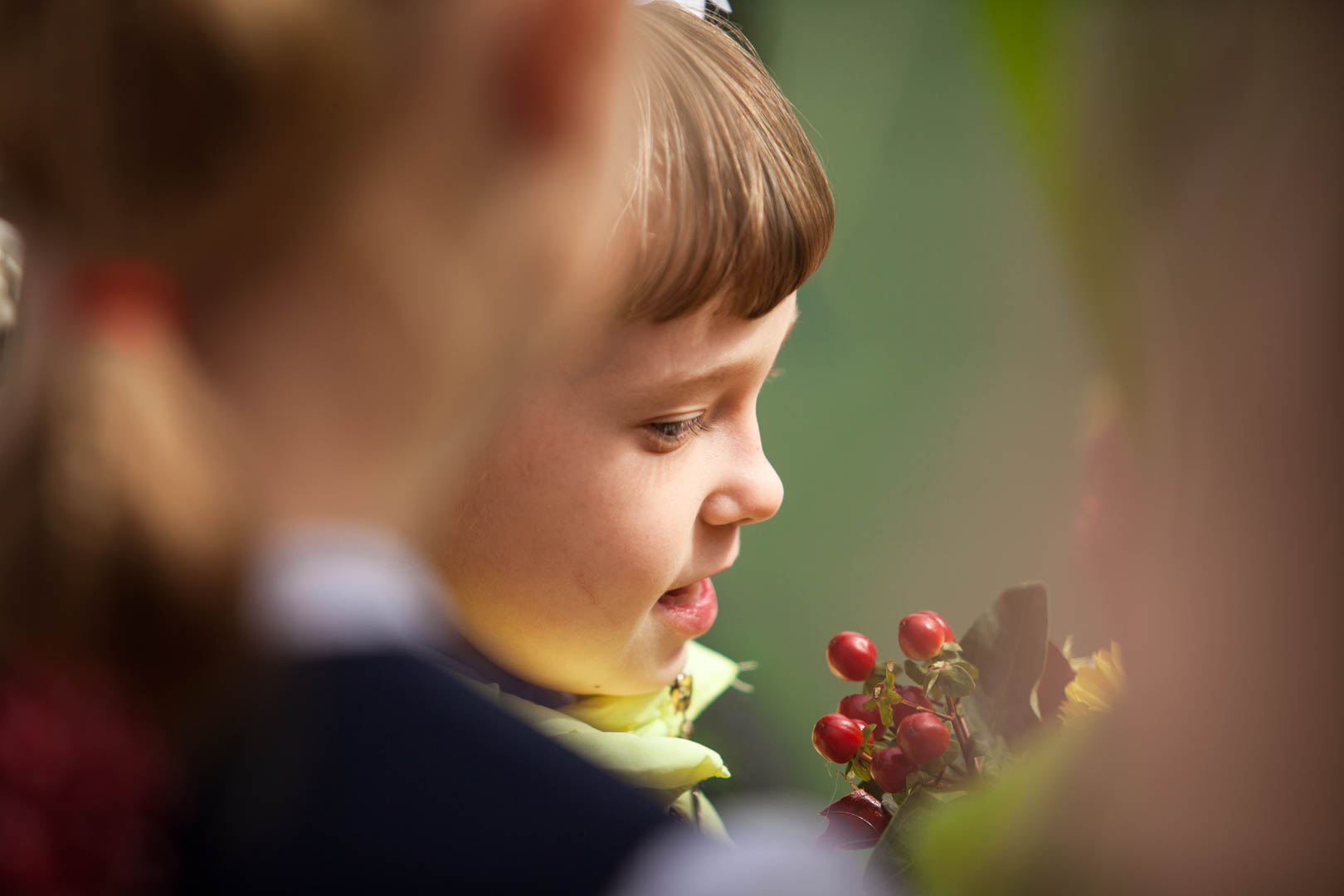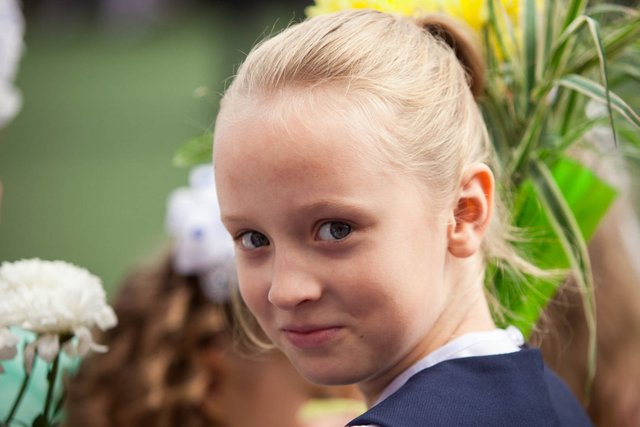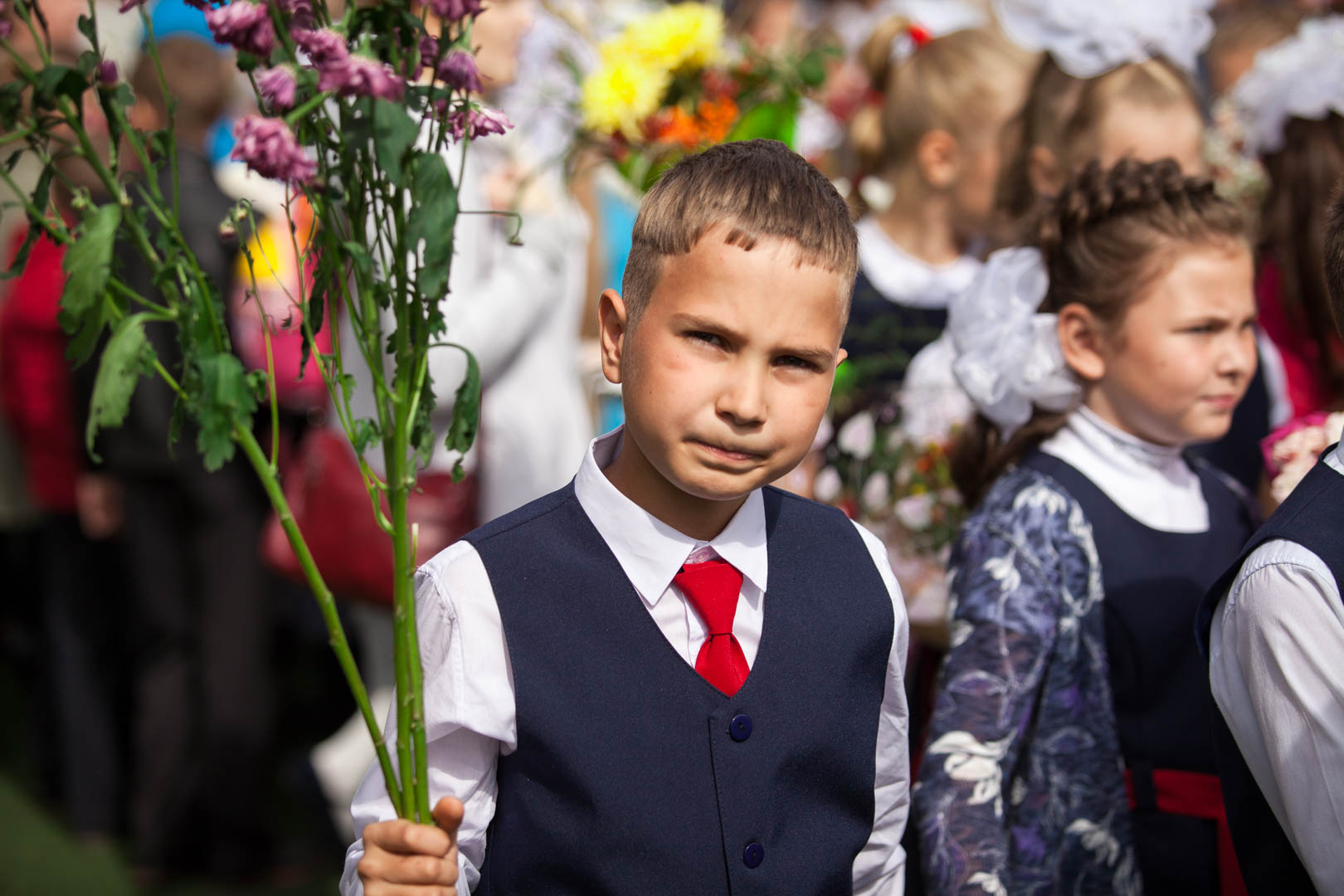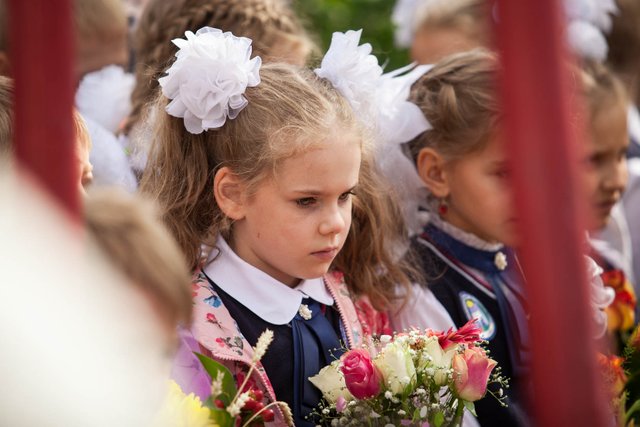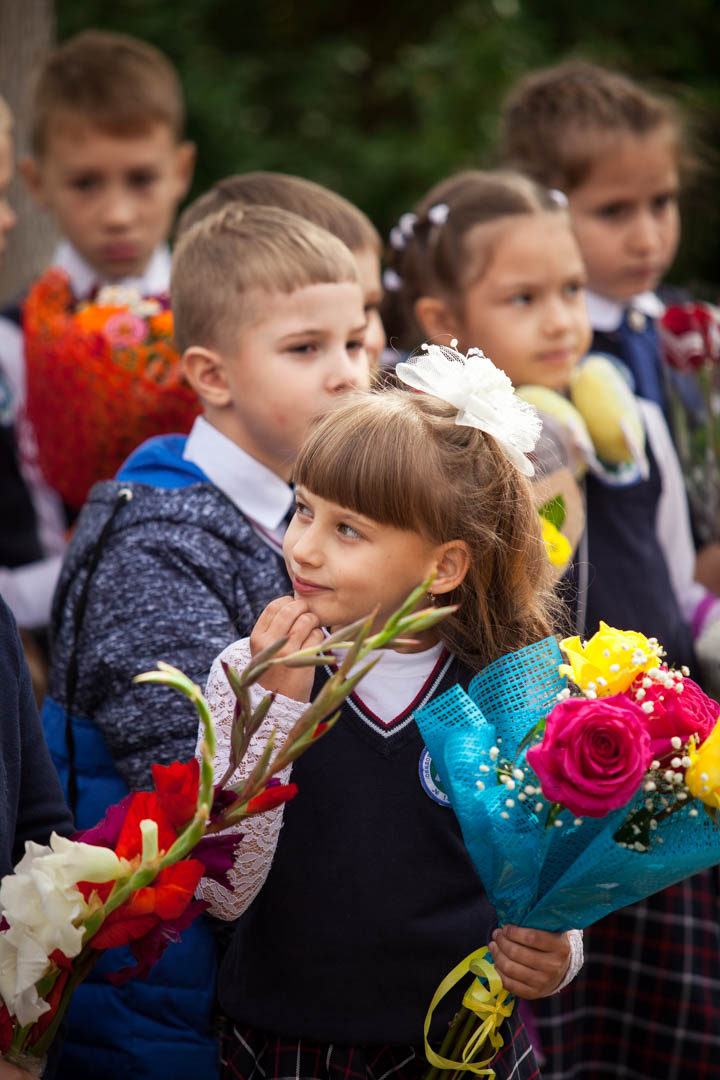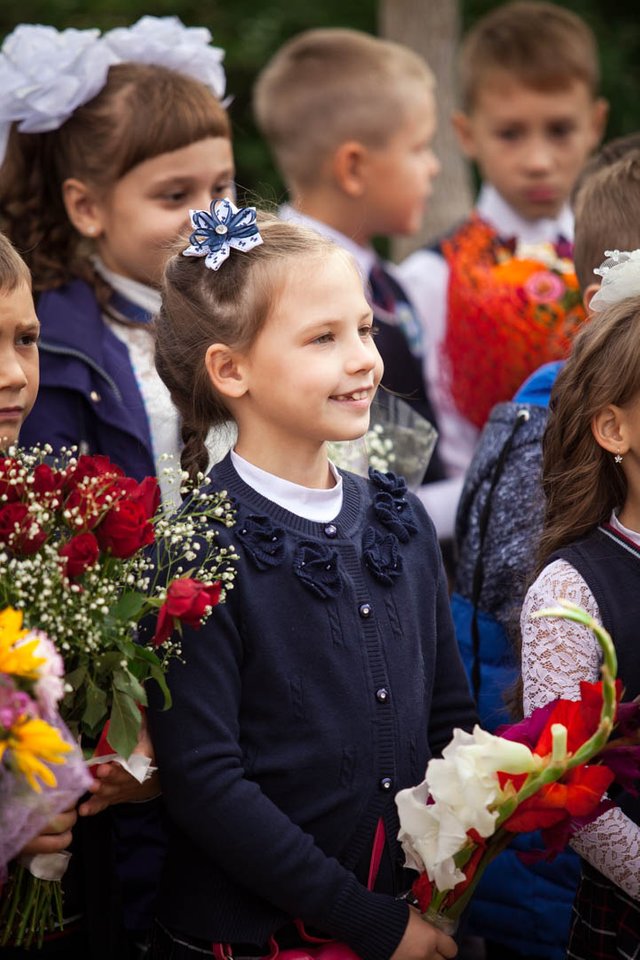 On this day it is customary to give flowers to the teachers of the school, so many with bouquets of flowers. There were no classes today, only a short meeting of the teacher and students.
I hope you were interested to see this holiday with my eyes, or rather these people.
Please upvote my post if you enjoyed it, and remember to follow me to stay up to date with my latest photos.
As always, please leave a comment to let me know what you think!