THE FLOW OF A PHOTOGRAPHIC JOURNEY
Good Saturday morning or evening, depending on your location on this great planet Earth. As I indicated in yesterday's post I would do another post as I usually do on Saturday. I am going back to photographs from my trip to Manito Park in Spokane, Washington. We still plan on going back sometime in July, because there were so many flowers that were just planted when we were there last week. I hope you enjoy these photographs as much as I did.
I still have more photographs from the Japanese Gardens, and would like to start with those and flow into more flowers. This waterfall was toward the back of the garden. It was from there that I took photographs of the bridge in last weeks post. It was very refreshing being near the water and listening to the sound the water made as it flowed.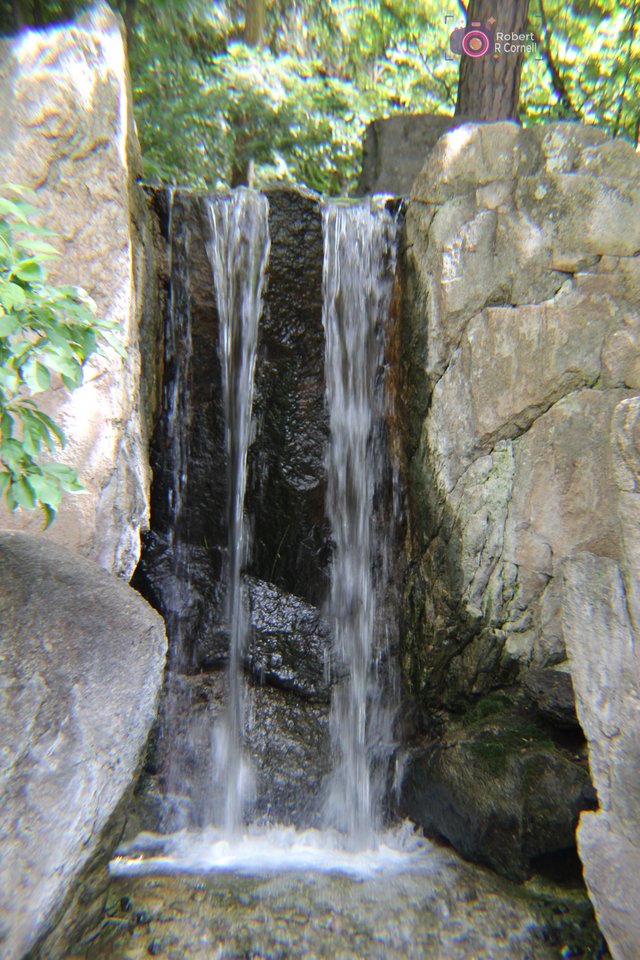 When visiting the Rose Garden there were so many varieties to choose from. The colors were a awesome mixture and the scents were fantastic. Here are two more for your enjoyment: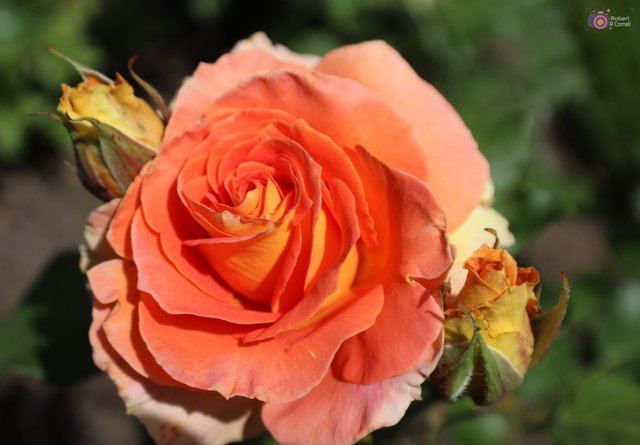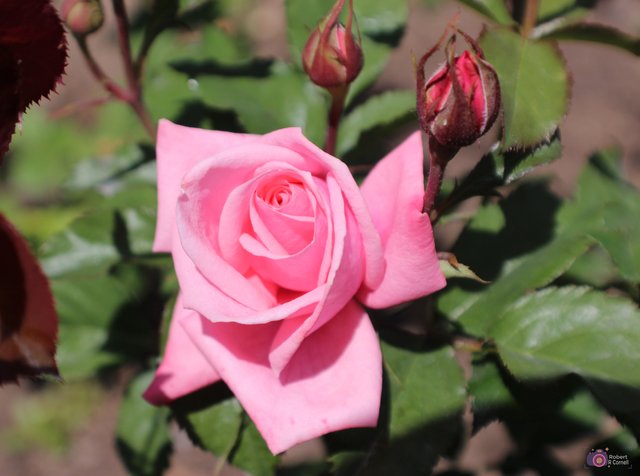 These next couple of Macro photos were just wonderful to experience. The flowers were beautiful to see, but then when use a macro-lens it just seems to pull the experience together. I did not write down the names which would have been difficult to keep track of anyway.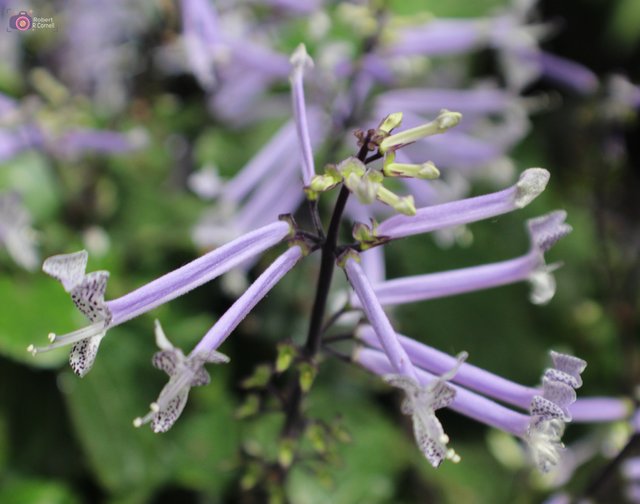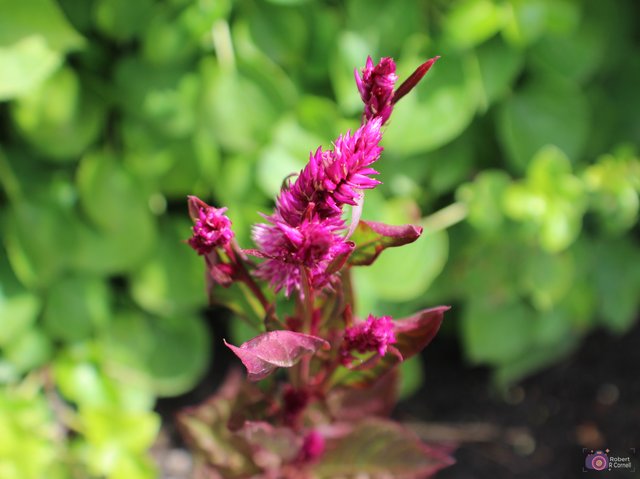 I did not mention last week but they also had a greenhouse with many different species of flowers and other plants. I know this first one was from the greenhouse, and I believe the second one was as well.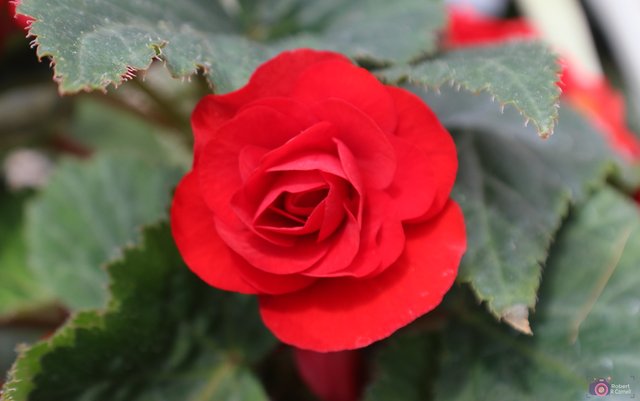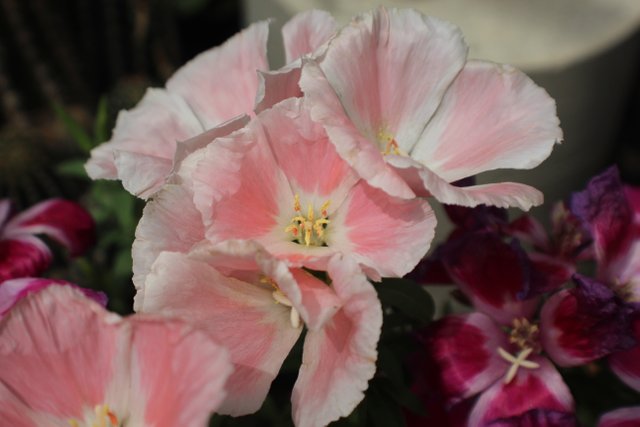 This next one is from a flowering shrub. The color was fantastic so I got as close of a shot with my macro-lens to really bring out the pink.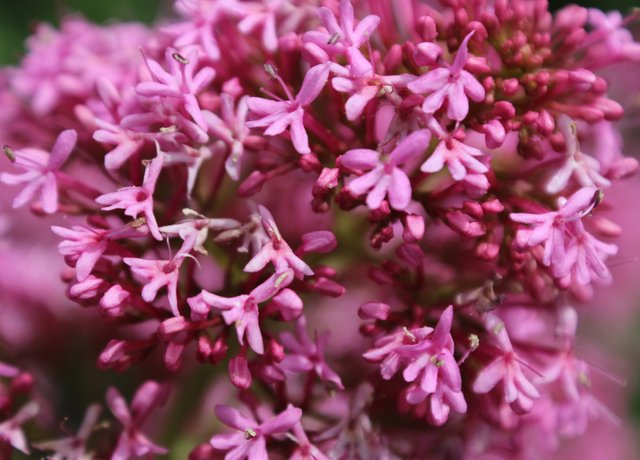 Next up is a pure white Peony. The ones I grow have a pink blush which is beautiful in its own right, but I spotted this one as we were getting ready to leave the park, and had to get this photo.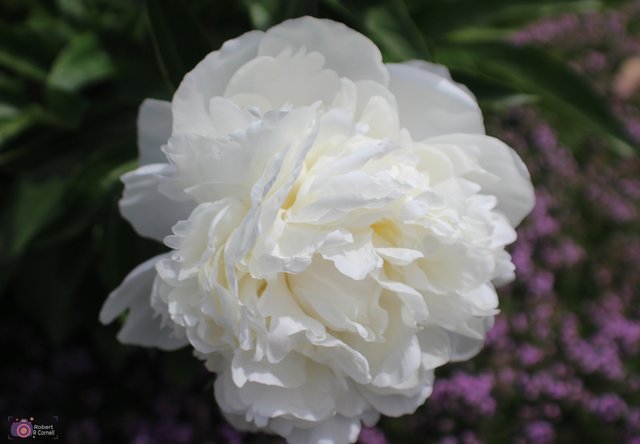 I spotted this white Iris and was surprised to see it is a Siberian Iris. I was in awe at it's beauty. I grow purple ones (which I have used in past posts) and never knew they come in this color. I am going to have to locate some tubers, because they would look wonderful mixed in with mine.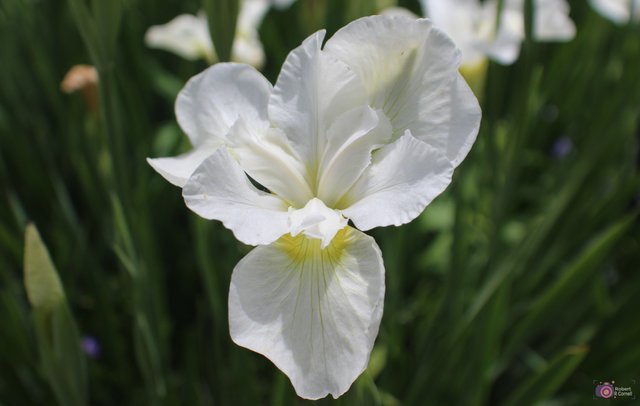 Last week I began my post with the bridge in the Japanese Gardens, and thought it would be nice to close out this post with a different point of view of the same bridge. So let us cross over the bridge as we leave the gardens today...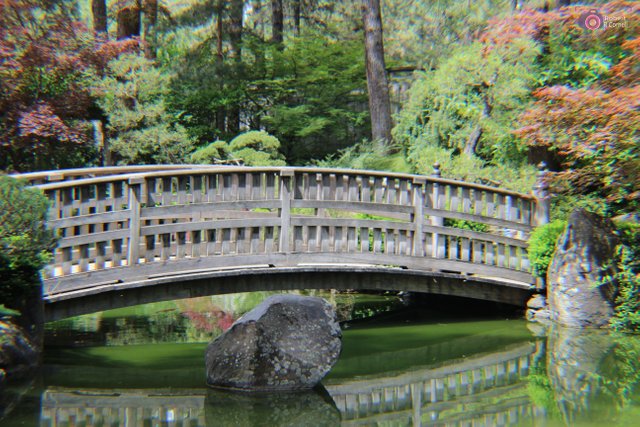 I trust you enjoyed our journey today. I am often asked why I do long posts instead of shorter more frequent posts. I feel it gives you a flow of what I experience when I am out taking photographs. I may add a mixture of photos like in yesterday's post, but it is still a flow in my mind that I share with you.
I am using a Canon EOS Rebel T5 for all of these photographs
Upvotes and resteem are always welcome. In the event anyone wants to use one of my photos please ask and give me credit...I did see recently where someone did use one of my photos and a bot called them on it.
NAMESTE