SPRING FLOWERS BRING HOPE!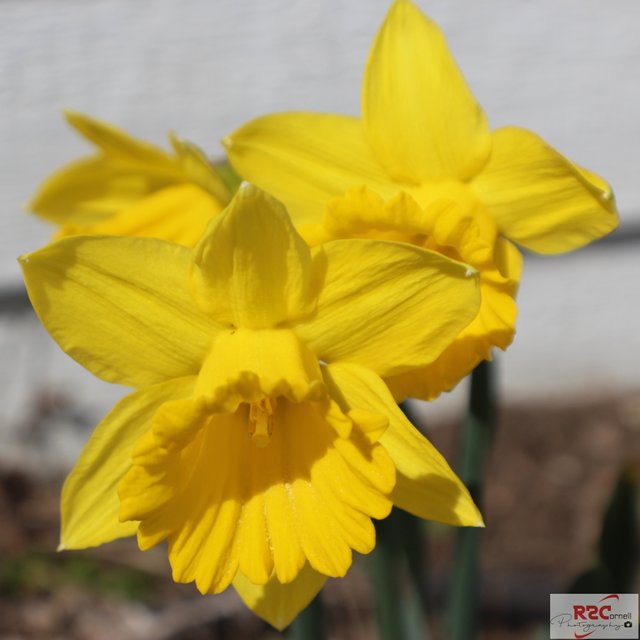 My first Spring flower opened yesterday and I thought what better way to provide an introduction to a program I feel strongly about and that needs HOPE. I know I am "tricking" people to open this post by using a lovely daffodil, but I think it may work much better than resteeming. Please read the entire post. Use translation software if you need to. In the event some get upset on my approach I have nothing to say, and no apologies. The content of this post is too important.

Before I go to far, I will be donating all income from this post to the FOOD FOR LIFE PROGRAM, which is using cryptocurrency to "save lives in Venezuela". For those using Steem-Plus you can add beneficiaries at the bottom of post as you are finalizing the post. I have added @aid.venezuela as 95% beneficiary (Steem-plus gets 5%).
I am going to "borrow" one of their photographs to bring further attention to this cause: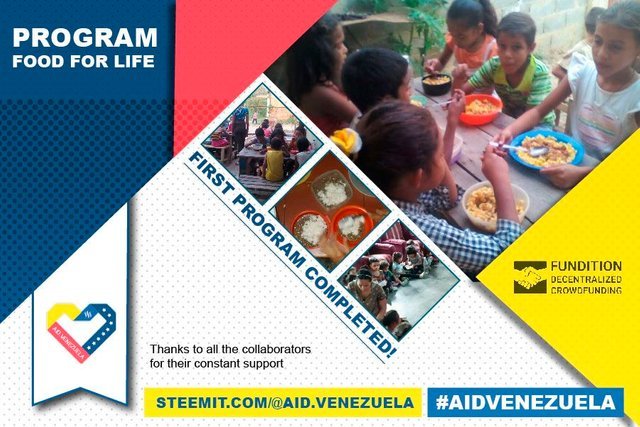 They have completed their first Fundition program (https://fundition.io/#!/@aid.venezuela/30wfgrql0), but that does not mean the problem of malnutrition and hunger has passed. Donations are still accepted through the Fundition site, until another program is in place.
Please read @aid.venezuela's latest post for more information than I can provide: https://steemit.com/aidvenezuela/@aid.venezuela/foodforlifenextobjectivesandsmallviewoftheprogram-mdx2ynaeqk
I hope @Zaxan does not mind me sharing a little about my interaction with him before he started aid.venezuela & FOOD FOR LIFE PROGRAM. Actually it was a month ago today. I could tell the desperation in the chat I had with @zaxan. @zaxan in the past warned me when someone from his country was trying to cheat me. I did not get that feeling and trusted my heart and sent a little steem to help. I will not include all our discussion, but suffice it to say that he shared with me how bad things were.
He began sharing photos from Venezuela in his posts. I highly recommend you take the time and read some of @zaxan's posts since March 12th, and @aid.venezuela's posts since inception.
I share a little of this interaction I had in March because of the change in @Zaxan. I no longer "hear" desperation in our chats. Instead I find a young man who is driven to help his countrymen and women (and Children). I see someone who has accomplish a lot in a months time. I see someone with HOPE, and trying to spread that hope. He is doing everything he can to show proof of where the donations are going.
This change needs to spread, like ripples in a pond when a small pebble is dropped into the water.
I know that many here on steemit cannot afford to delegate SP, and many do not have enough SP to have much effect on upvoting. When upvoting even a small amount can add up if enough small users do it. Those with more SP voting power can make a bigger splash.
Another excellent way to help is to use @steembasicincome (SBI). When you purchase any number of units for (let us say) @aid.venezuela, you receive the same number of units. This increases the size of upvote you will receive SBI when you post, and it helps @aid.venezuela. In the event you are not posting much, then they upvote your comments. This will continue as long as SBI is functioning.
I am adding this paragraph because I received a tip from #positivexposure, which I forwarded to @aid.venezuela. Thank you! This is another excellent way to help @aid.venezuela.
I appreciate all readers for their patience in reading this post. I hope you will resteem this post so as many people s possible can read it. Do the same for @aid.venezuela's latest post for more information than I can provide:

https://steemit.com/aidvenezuela/@aid.venezuela/foodforlifenextobjectivesandsmallviewoftheprogram-mdx2ynaeqk
I have longed envisioned the potential of Steemit for people from all walks of life, from all parts of the world to interact without interference of governments. Governments are quite insidious in molding the people's minds. Now is the time to undo some of that which has been done to us by our governments, and instead change it to people helping people, humans helping humans (steemians helping steemians).
I noticed #theluvbug blog today and want to support them, but also to gain exposure for #aid.venezuela.
NAMASTE

I will share with you another flower, instead of my usual logo. It is one I have taken photographs of before, but I know I cropped this one this morning so it is not exactly the same. In the event you do not understand the significance of the Orchid, ask someone from Venezuela.

Godspeed!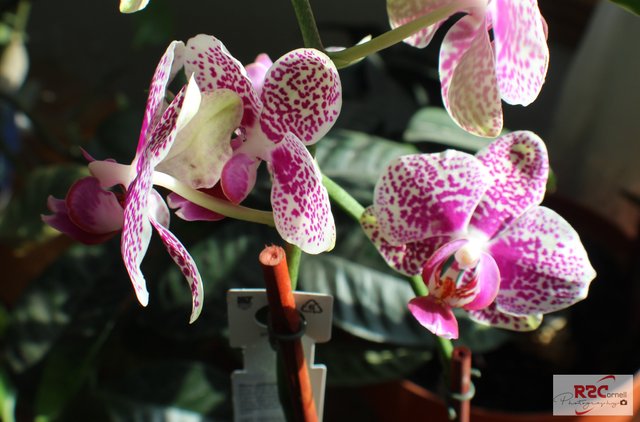 DO NOT FORGET TO RESTEEM TO SPREAD THE WORD!
On April 13th @aid.venezuela uploaded a new post that should be of interest. I have read it very quickly and will get back to it to read again, comment and upvote, when my hectic schedule eases. Here is the current post: https://steemit.com/aidvenezuela/@aid.venezuela/foodforlifeguidanseforprogramorganization-1ehbc93x2g