Whitetail Deer
I usually do not post during the week, but I thought some may enjoy some photos I got from one of my game cameras. I only have one set up close to my house, as you will see some of the buildings. I should be able to get my other 3 game cameras set up somewhere in the hills behind my place soon. I cropped out a couple to try and get a better view, although some of the clarity decreased.
The first few are some bucks (whitetail deer), and their antlers are just starting to grow in. The shed them very early Spring. They will continue to grow back during the Summer. The males or bucks tend to group together during Spring and Summer. When Fall approaches they will become more solitary. Most of the time older ones will stay off by themselves during this time.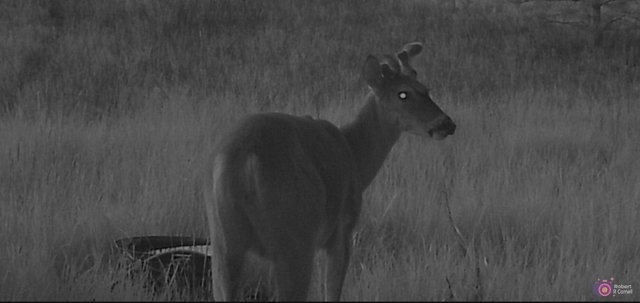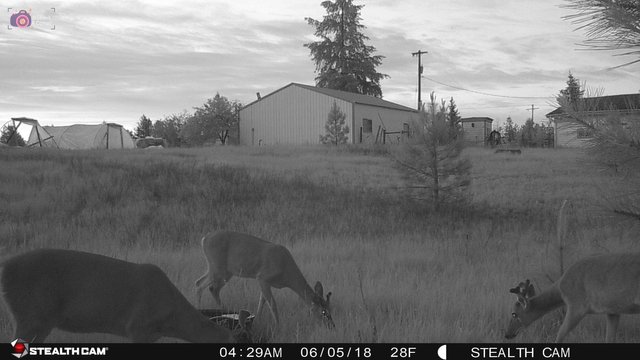 I found the following information on game cameras at www.dickssportinggoods.com:
"A trail camera is ideal for tracking large and small game including deer, bears, turkey and more. Game and trail cameras use heat-sensing technology to detect game in the wilderness..."
This next couple of photos are of a doe (whitetail deer). Some of the younger does will stay together for the year. A lone does is usually pregnant and stay solitaire until their young gets older, which is usually well into the Fall months: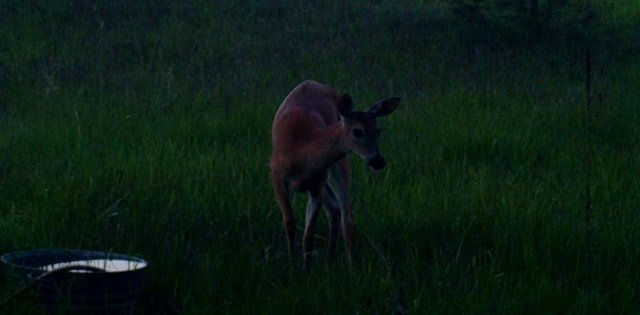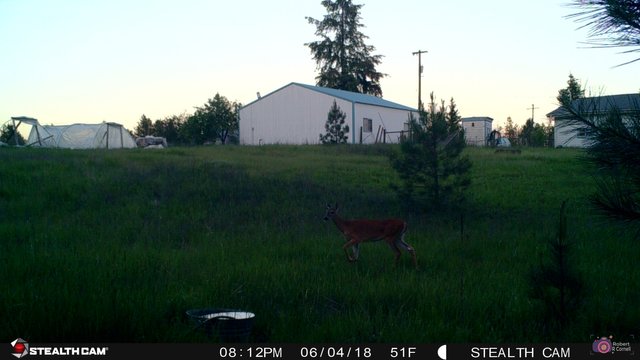 I had one of my game cameras set to take photographs instead of videos. When I get all of them set up some I will have set to just take photos and some to take videos, so I have a nice selection of both to choose from.
Recently someone asked for wildlife photos so these are the first I have gotten. The game camera is set to run automatically. The quality is not the same as my Canon.
I thought this may be a nice change of pace. I will be posting again on Saturday like I always do. I trust you will appreciate these photos.
NAMESTE