I realized recently that I use "my wife" when I write about her. How about a name to go along with that? Her name is Deborah. I will try and use her name from here on. I am sure a couple post "down the road" someone will ask "who is Deborah?" And, that will be okay. The real test will be if I can remember. She continues to do better, and i am hoping this will continue! We thought the insurance company was going to not pay for one of her medications that has reduced her pain to tolerable levels and she has gotten off of opiate medication. We received a letter of approval today so we are excited. The cost if the insurance company does not pay would be around $5,000 USD per month. The copay is difficult enough, but no way could we afford it without coverage. In the USA drug companies get away with charging more than in other countries. Insurance companies can also refuse to cover it. So it was a good way to begin our day.

I am writing this the day before I upload it because I was planning on being gone. But as I write this it is starting to snow again, so who knows. As Friday progressed we got more snow so instead of going to my rental property I will be plowing snow. I was suppose to go last weekend but we had quite a bit of snow, including blowing snow. Since my long term renter passed away I am working with her roommate to take over the rent. Problem is they have limited income, so I am working with them to do some work on the place to cover a portion of the rent. Not sure if they will stay after the snow melts, and I am contemplating selling it and putting the funds in our retirement accounts.
As many have notice r2cornell's Discord Server channel is going through some changes. In the event you have not received an invite or have yet to find us here is the invite link: https://discord.gg/Xc5E8j
@priyanarc is functioning as administrator and moderator, so has full access to everything I have access to. She has been a great help and has some great ideas that are gradually being added. I envision with her assistance and new ideas the Channel will evolve into more of what I had hoped for. I am still involved but this assistance will be invaluable for our long range success.
Everyone involved in r2cornell's Discord server are a critical component, and your participation and involvement are necessary for what we are working toward. We have seen activity pickup in the short time since @priyanarc has started, so come along for a ride into "unknown waters" and check us out.
Well it is time to take a look at some photographs. Last year I bought my wife a potted miniature rose for Valentine's Day and shared some photos in my posts. This rose continues to flourish and is full of fresh buds, but they are a few days off for opening. I will have photographs of it soon. Deborah wanted a red or yellow rose this year and I was able to find a red one. I was able to get a nice macro-photo of the rose: ( will be taking some additional photos of other roses for future posts, so stay tuned)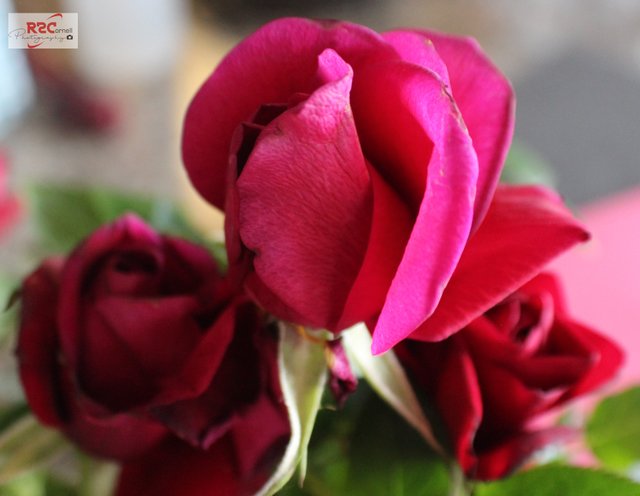 In my past posts I have shared some of my indoor gardening results and will share some more today. This first one is a photograph of pea shoots, which are great in a salad. On the left I am growing them without soil and on the right in soil.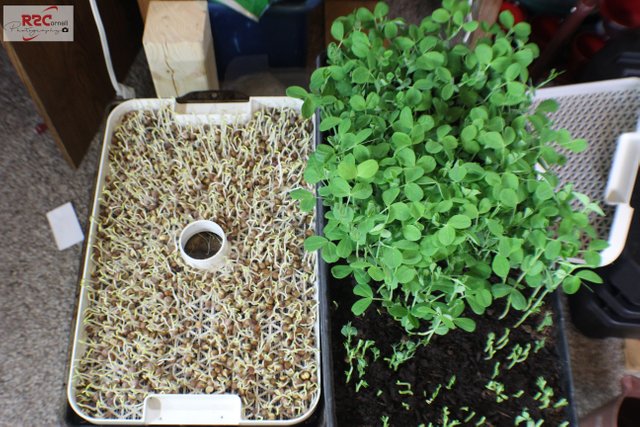 This next photo is a tray of sunflower micro-greens. If you like sunflower seeds you would really enjoy this micro-greens, because they have the flavor of the seeds. I must admit they are a necessity in my salads.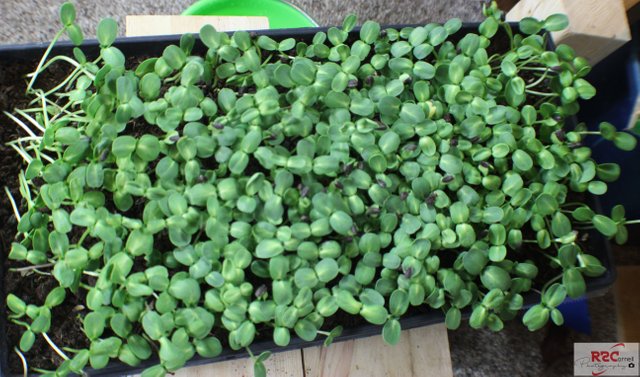 Next is some lettuce I am growing hydroponically: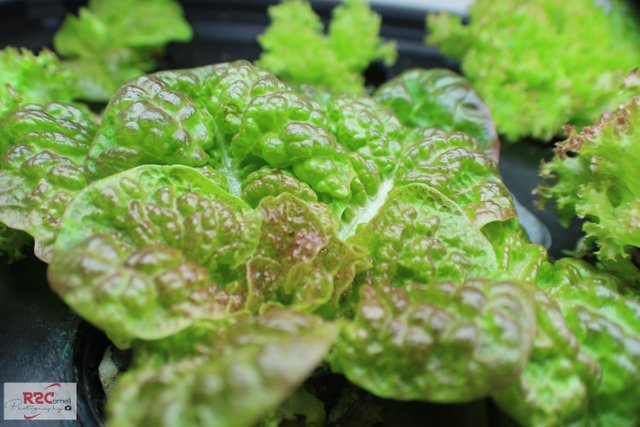 These next two flowers have probably been used in previous posts, but they should be slightly different. The first one I do not know the name, and the second one is a Calendula flower (they are being used because I believe the photos were exceptional):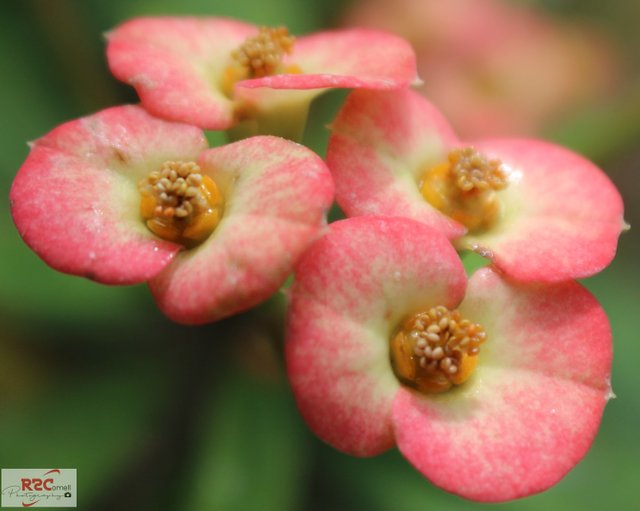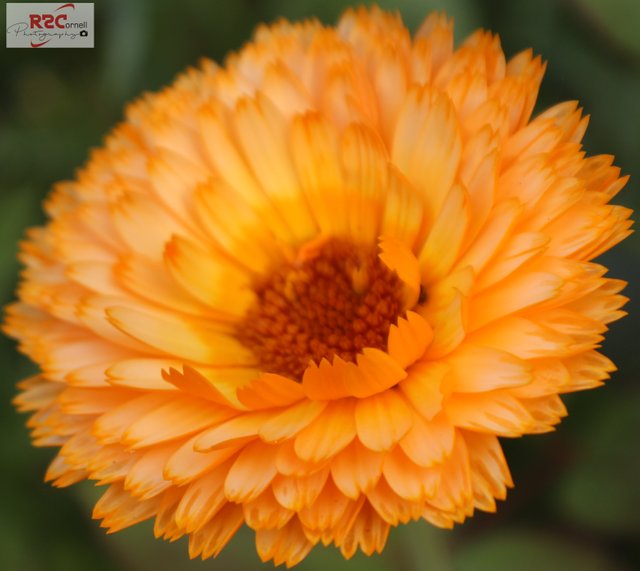 In my photographs the only changes I may do in my photo editor is crop parts out to provide a better view of what I am presenting. This can really make a difference in the end results. I have not tried other aspects of editing, primarily because I like what I am posting.
That brings us to a close of this weekend's post. As always I hope each of you find something you enjoy. I appreciate your comments and I know sometimes my replies are generic...a lot has to do with the comment and of course how tired I am. I try to spread my replies and upvotes out through out the week. You may notice that once in awhile someone gets a much larger upvote than others. That is usually because I am not paying attention and my vote settings are off. If you are lucky enough to get the higher vote enjoy the windfall.
I am using a Canon EOS Rebel T5 for all of these photographs, except where noted.
Upvotes and resteem are always welcome. In the event anyone wants to use one of my photos please ask and give me credit.
NAMASTE