Hello my fellow Steemians - welcome to Bug Challenge number five!
---
The weather here in Denmark is and has been cold, grey and super boring for way to long - but to a big surprise, the weather turned out to be great yesterday, so I couldn't get out fast enough!
I picked up my camera and put the wheelchair in 5th. gear - damn it was nice to feel the sunbeams, touching my face again.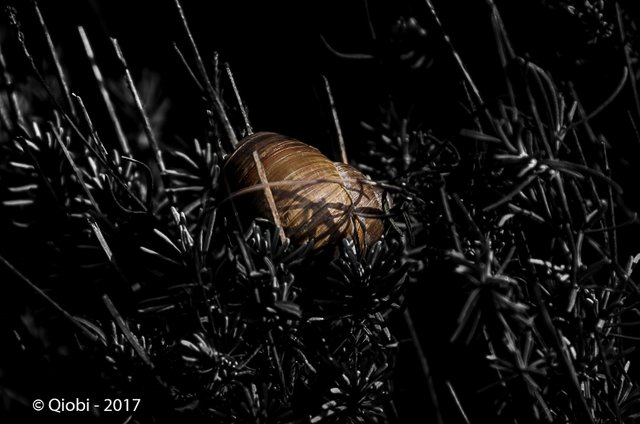 The first Bug I noticed on my way out of the porch, was a "little" snail (I wish that I could have picked it up, so that you could see it was the size of my hand) - what a great start on my Bug Hunt!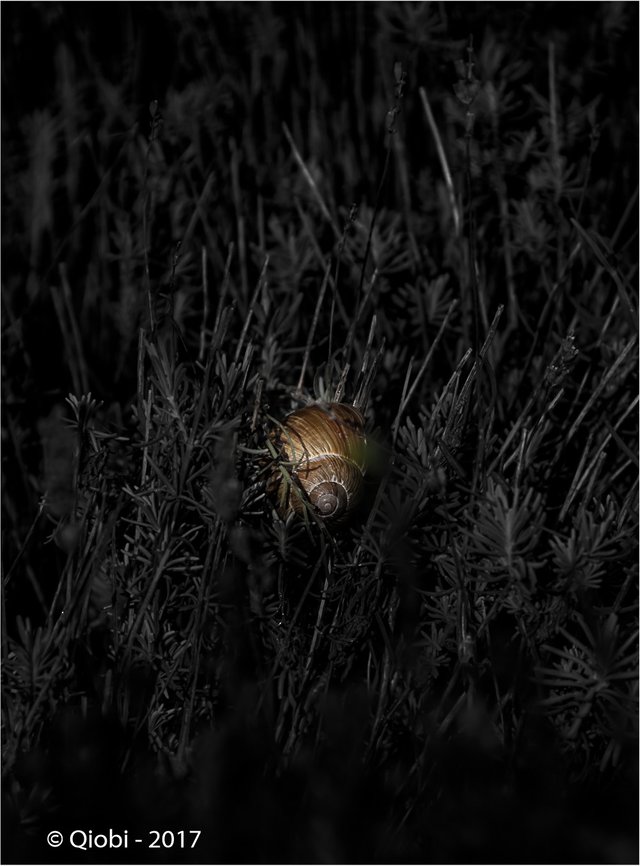 ---
I drove on with my head held high and came by our beautiful yellow rose. It blooms late, so it's the last flower left in our little garden (the size of our garden, is like 3 square meters).
I quickly spotted a little bee sitting in the flower - it was trying to gather this years last pollen. I slowly draw my camera, so it wouldn't fly away in panic - I got some great pictures of the little cute Bug, so I felt like a lucky man!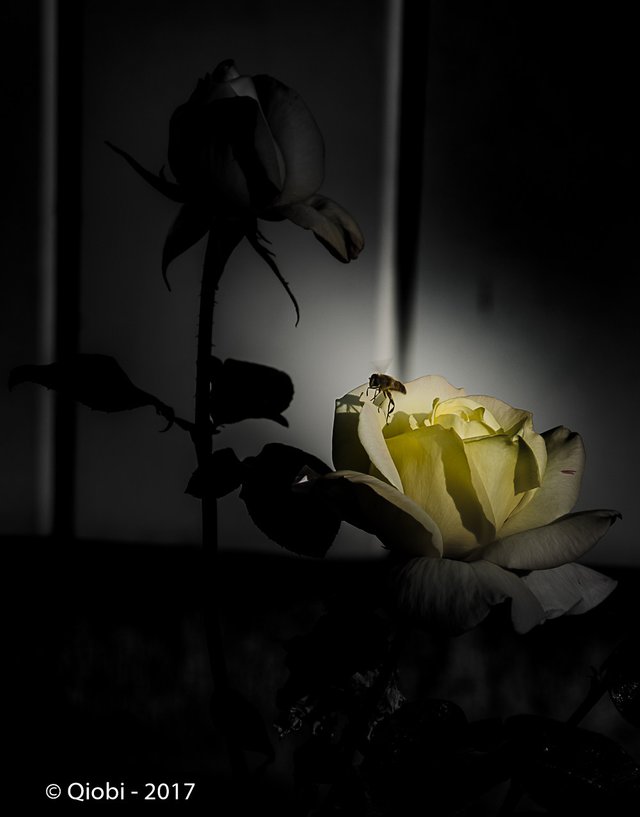 (my two boys was not with me "hunting" this time, they where down in their kinder garden, when the sun choose to shine)
---
I really hope you enjoyed reading about my little Bug challenge :)
---
[INFO]
Soon, when the weather is getting more winterish, it will get difficult for me to go out hunting for bugs. Therefor I have a little question for You my fellow Steemians - what would you like to see me post through the winter?
Bug challenge will not die away, I just do not know how often I will get the chance to get out hunting for bugs.
---
As always - if you like to read and watch the content I share, then you can support me by Resteem and Upvote my posts, feel free to leave a comment and if you are new here, then remember to Follow me.

---
Until next time - have fun and keep it Steeming! - Qiobi