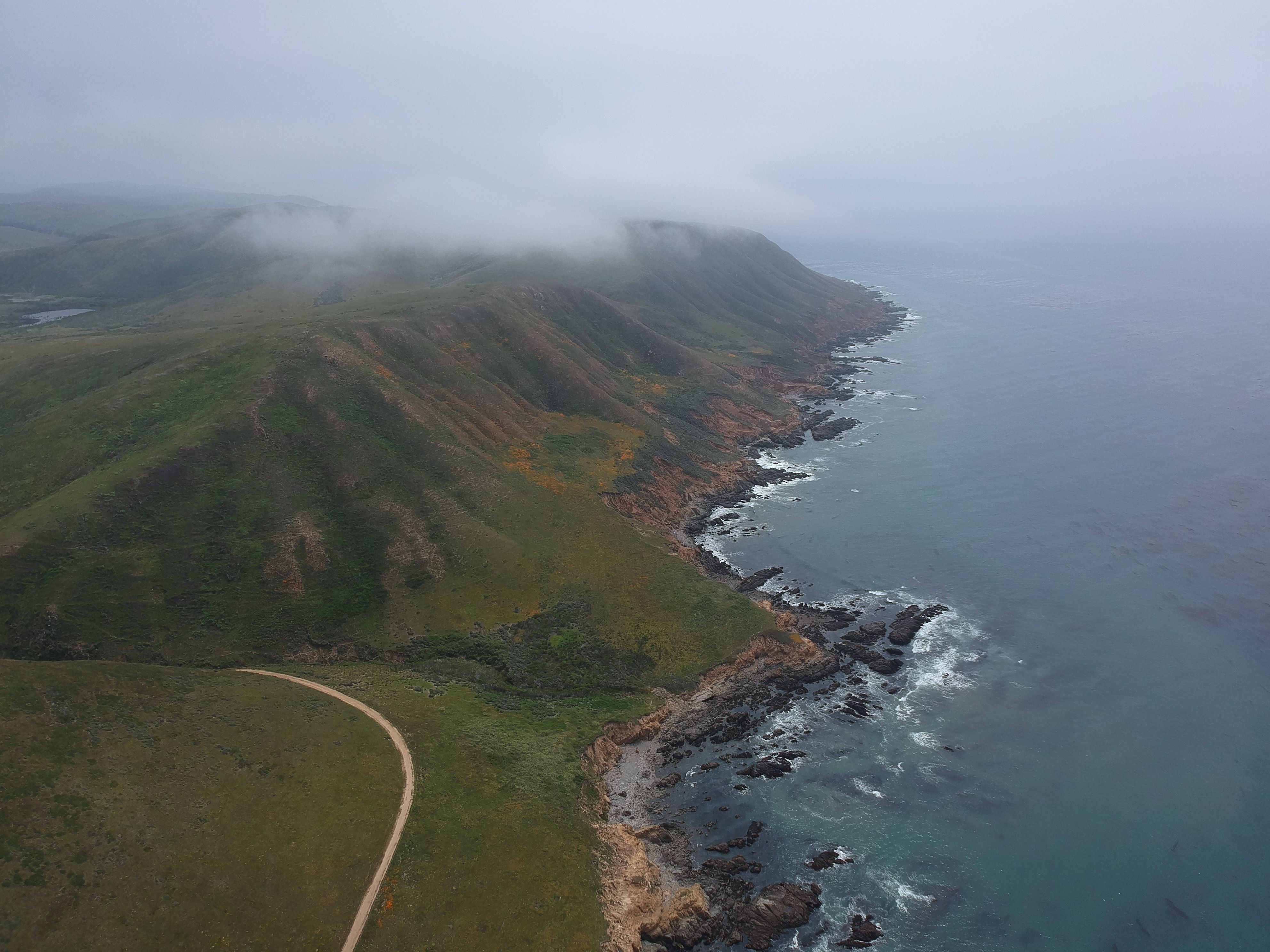 I finally licensed my drone so I can use the photos for "commercial" (Steemit) purposes now. Here's a shot of Harmony Headlands, a state park north of Cayucos, from last week. It's the tail end of spring here, so we still have green fields and a lot of flowers for a few more weeks before everything turns brown for the year.
It was pretty foggy last weekend - this was taken later in the day after I watched the InSight lander launch in complete fog, and you can see some of the leftovers on top of the ridge.
Taken with a DJI Spark quadcopter.