Hello! This my entry for the #mypictureday challenge by @timsaid.
Here's a little backstory:
I've just spent 3 weeks in India which was an amazing experience and I'm already looking forward to visit it again. I've always been interested in the so called 'street life' that I always used to see on TV when I was a small. So this trip was one of the most exciting things that happened in the past few years of my life.
---
First picture bellow is probably my most favorite picture that I ever managed to capture. Pure happiness of a child... What else can be more real? Once I was there, I just saw his eyes and big smile out of the excitement. So I took a picture of him and his friends. Why is he so excited, you say? Well, town that I was in is completely unknown between tourists, so locals have probably never seen a white person before. My friend that used to live there said that Indian people (especially the ones living in more remote area) really respect white people, so I got quite a bit of attention, but it was nice.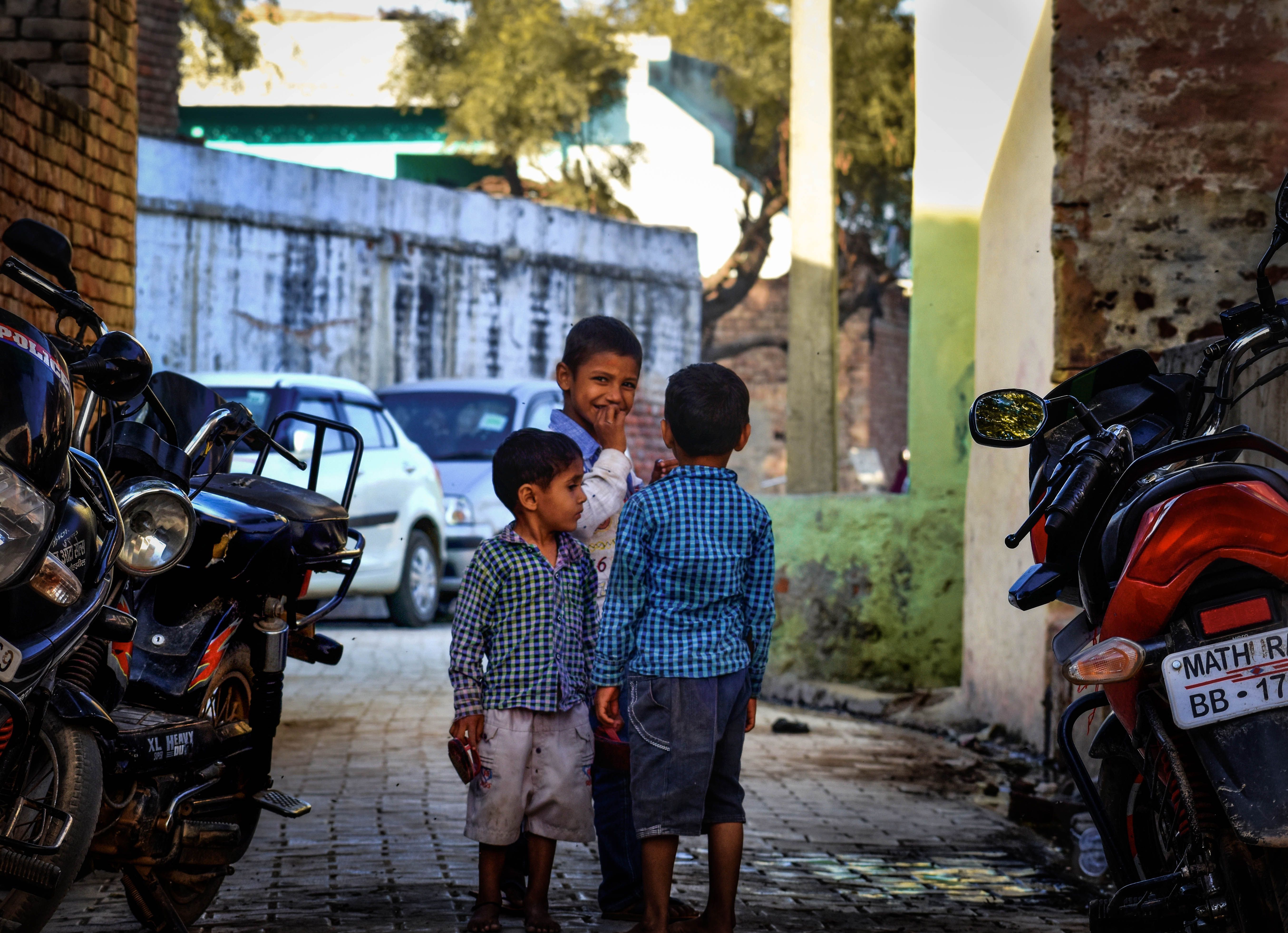 Another child that got my attention. He was really shy, but followed us during our trip back to hotel for quite some time. We gave him few toys that come from kinder surprise chocolate eggs and some candy. He then ran away a little, but soon we met him again near his home. One of the things I liked there in India was the honesty and kindness of people.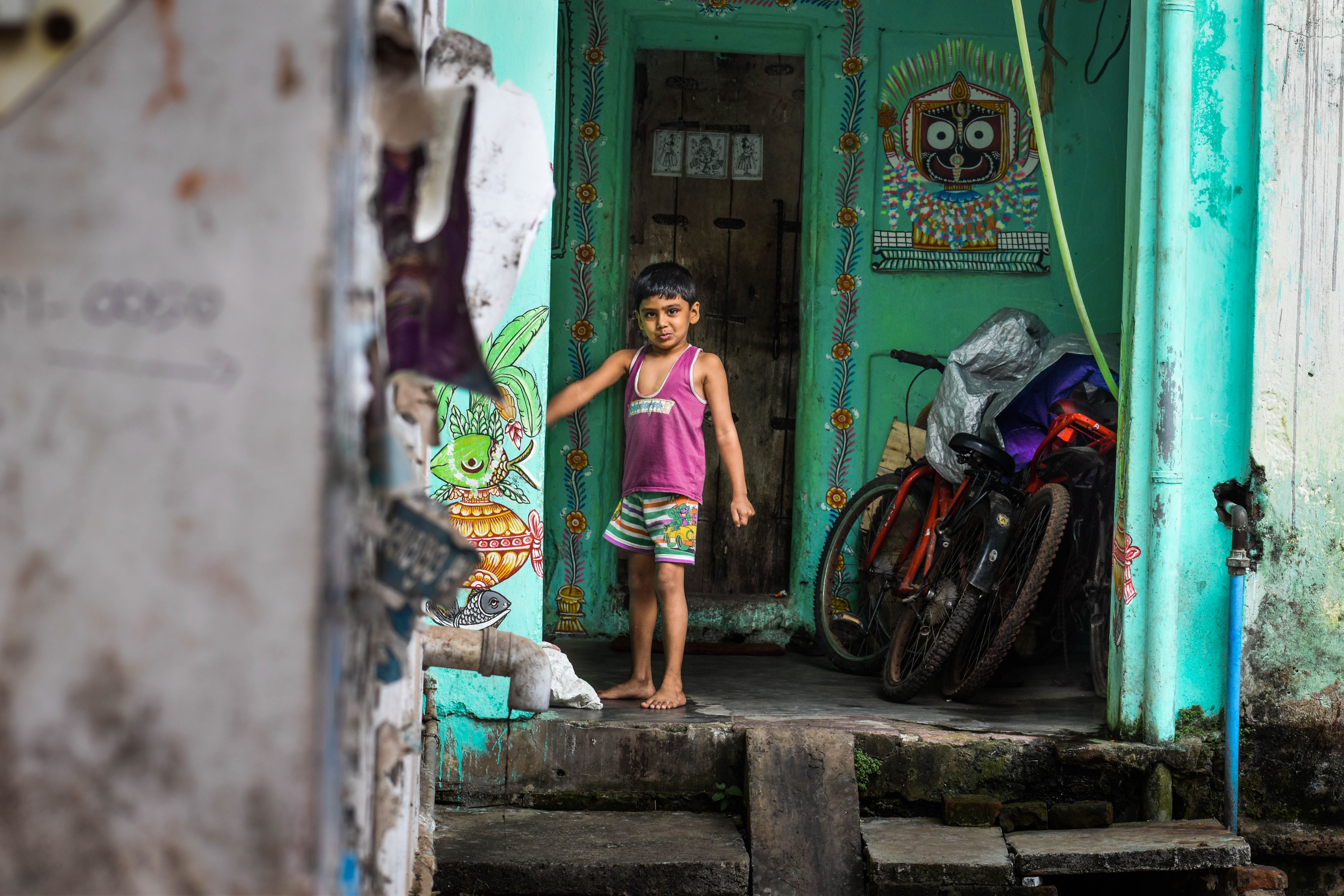 And lastly this.. Once I saw this, I only then felt that I'm actually in India. Since my very first days I always used to see people on TV in India or other Asian countries carrying stuff on their heads. It always surprised me. I've always dreamed that I'll get to see and maybe even experience the routine of countries like India one day. And that day came.. But also flew very fast. Those three weeks felt like a moment. There's just so much to see in India...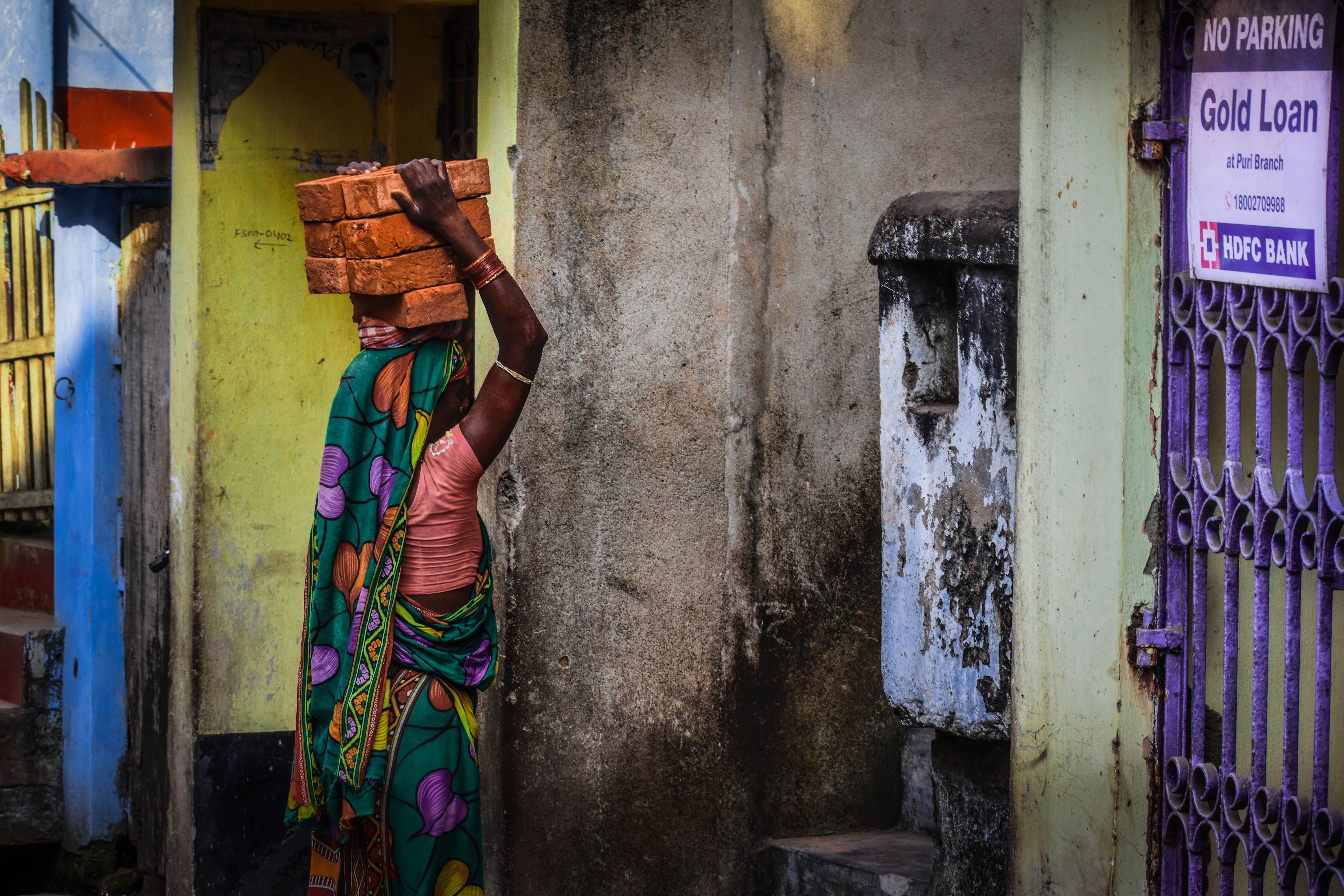 ---
Thanks for reading!
---
My gear:
| Camera | Nikon D5600 |
| --- | --- |
| Lens | Nikon AF-P DX 70-300mm f/4.5-6.3G ED |
| Software | Lightroom |