The Far North - FishingHarbor in Tromvik / Norway
Hi Guys!
---
One of my favorite shots from latest trip to Northern Norway.
Many more left to be prepared, but this one - has something special which resonate with me.
The mood was really nice, cloudy, dark, late afternoon of early springtime.
The blue tones of crystal clear arctic waters and air.
The shot is a panorama stitched from several single, vertical frames.
Tromvik, Norway, April 2021.
---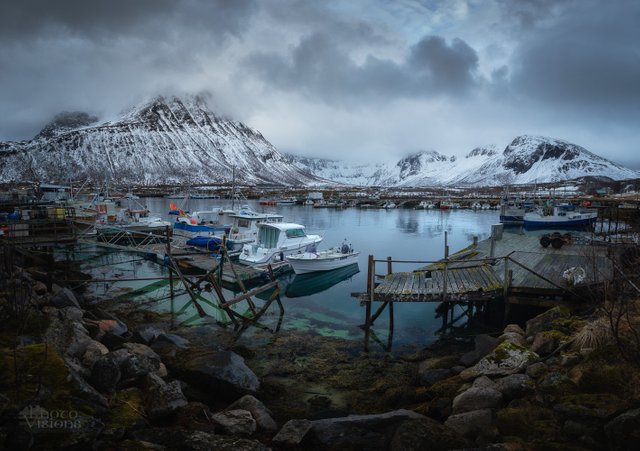 ---
Let me know what You think!
Thanks and have a great day!