Sinaia is a town and a resort in Romania, in the Carpathian Mountains. This place is situated in the historical region Muntenia and the town is named after the Sinaia Monastery. The Monastery was founded by Prince Mihail Cantacuzino in 1695 and named after Mount Sinai.
We visited this Monastery , it's a very sacred place, very beautiful day. Unfortunately allphotos are lost, now only images in our memory.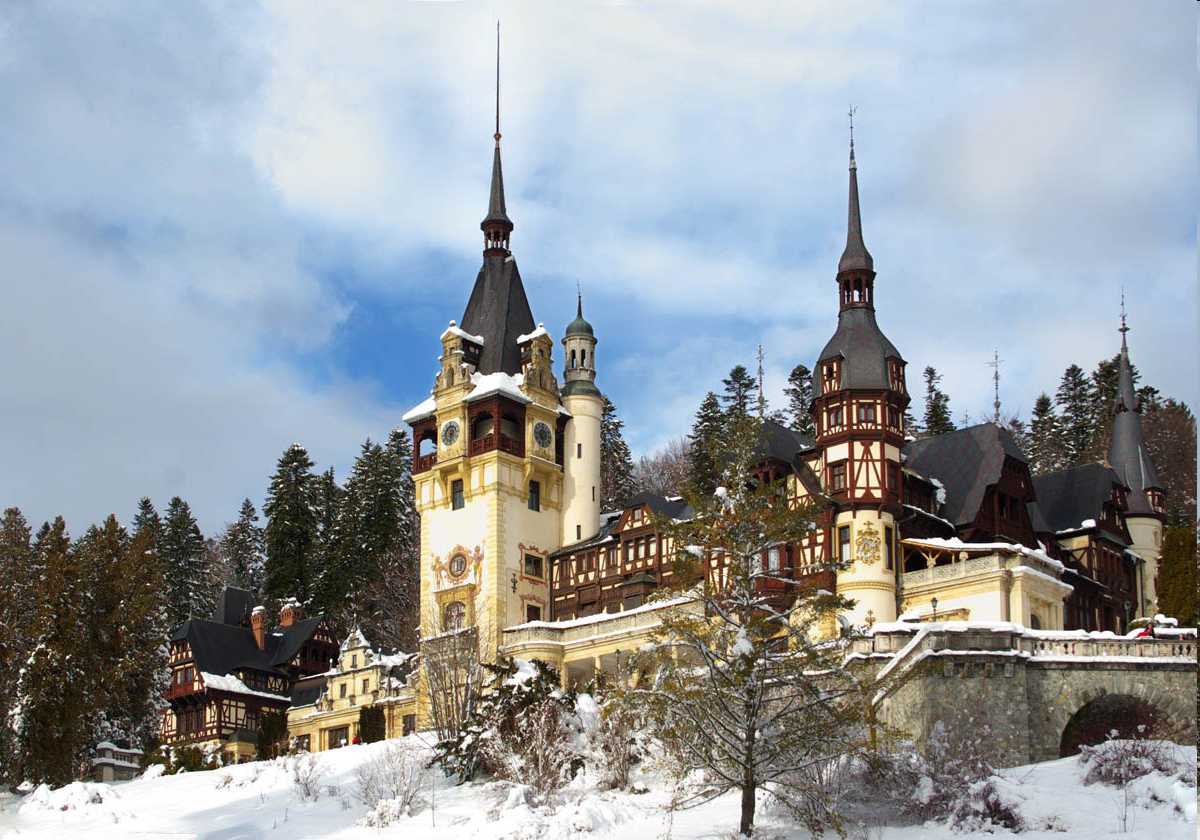 This is the photo of the main sight of Sinaia - Peleș Castle
This Neo-Renaissance castle was constructed for King Carol I
The process of building was long from 1873 to 1910. After his inauguration the King Karl (Carol) moved to Peles Castle.
We were impressedby this place because it had all modern conveniences and even a lift to go to the upper floors.
Carol I is abeloved king, under his reign the country gained its independence. He spent a lot of money for his castle, but people didn't protest. The place for king's residence was chosen by Carol himself. He travelled aroundthe country and when he first visited the site near Sinaia, he fell in love with the magnificent mountain scenery.