One Black & White Photograph Daily for 30 Days – Day #3
The third entry: my friend Mónica and Pu, the dog. Taken with a Nikon D7000.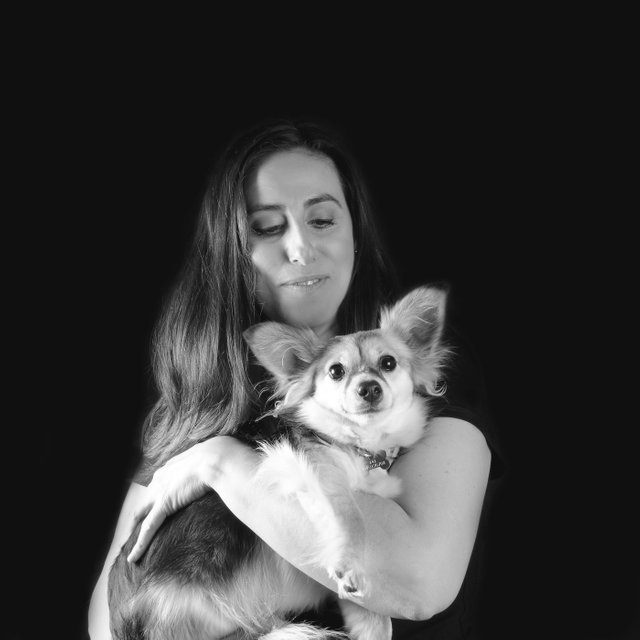 When Pu was rescued she had a rare dermatitis and almost no hair to cover her skin. Today she is a happy, exceedingly furry gal with amazing huge ears. She lives with Melón, the cat, and Laura, the human.