One Black & White Photograph Daily for 30 Days – Day #2
My second entry– Laura and her cat Melón. Taken with a Nikon D7000.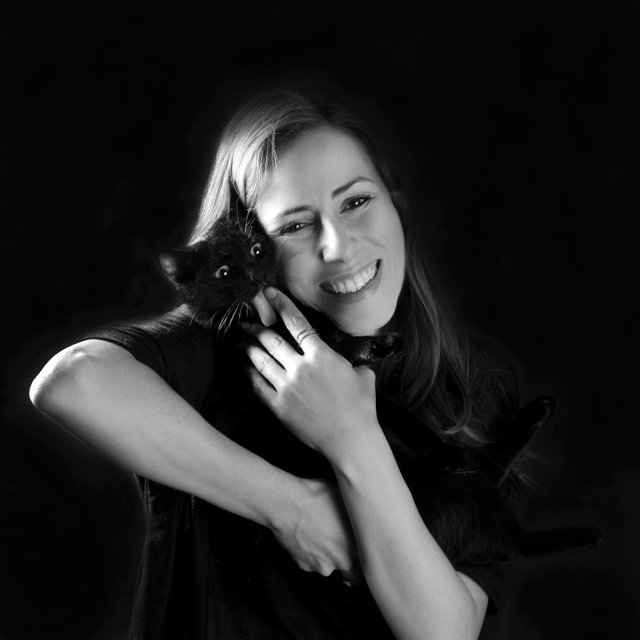 My friend Laura rescued Melón on the side of the road, he had been hit by a car and one of his hind legs was broken. Now he is a bit of a lout with home furniture and, as all black cats are, exceedingly loving.