On our way to lunch!
The traffic was no joke...
Lines to parking structures were intense, but we managed to snag a spot. We walked through a marketplace and encountered strange goods and delicacies.
Here we sampled some dried sweet potato, squid, seaweed, and fish. The red sauce there was for dipping the dried goods.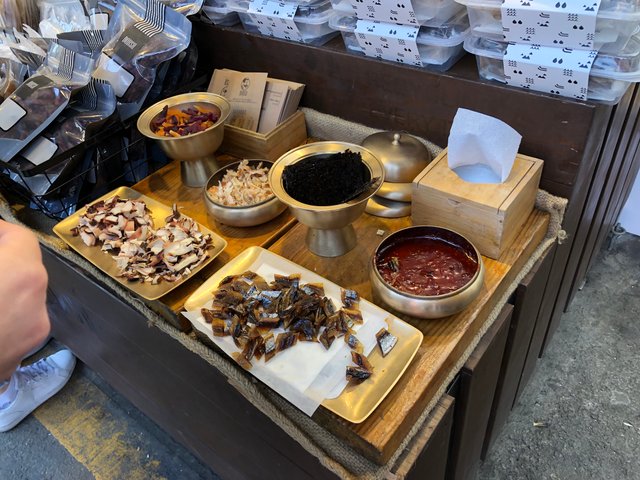 Also ran into chill friend, doggo, here.