Monarch caterpillars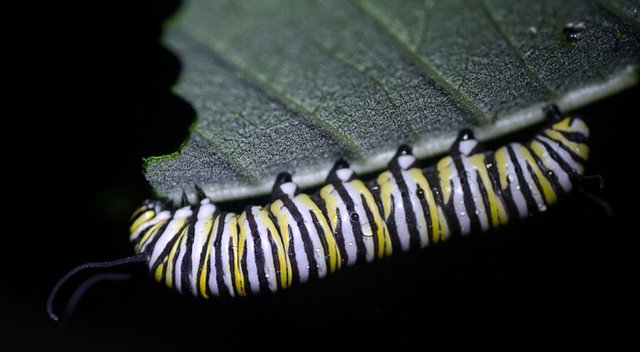 Well i actually got a bit of responce from the community so here are a few more photos. again shot by my grandfather. This time of some monarch caterpillars.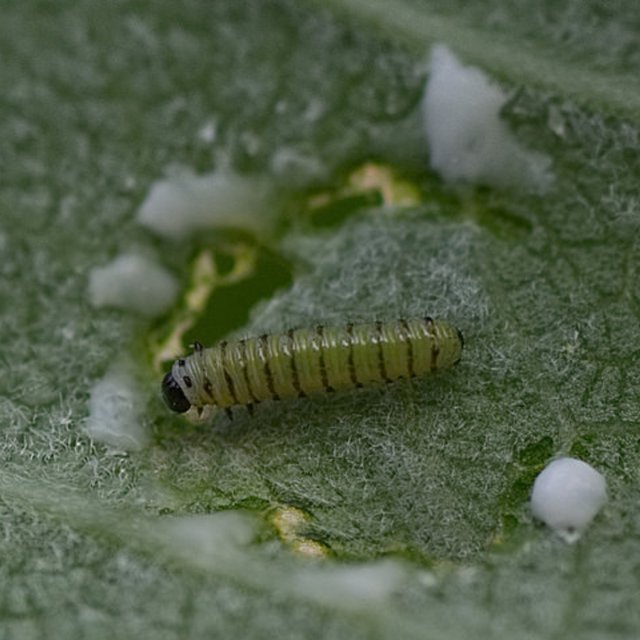 Only about 2 days old at this point.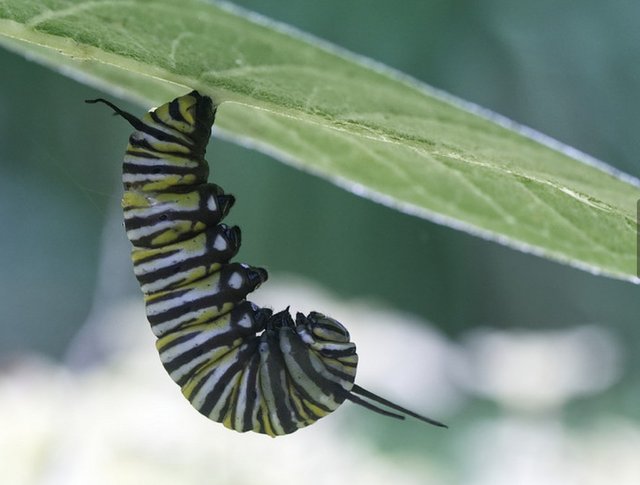 Prepared to transform to chrysalis.
Hope everyone enjoyed as always anything to support me is greatly appreciated and ill continue as long as people keep looking.