Visit to Lviv, Ukraine - May 2018 🦁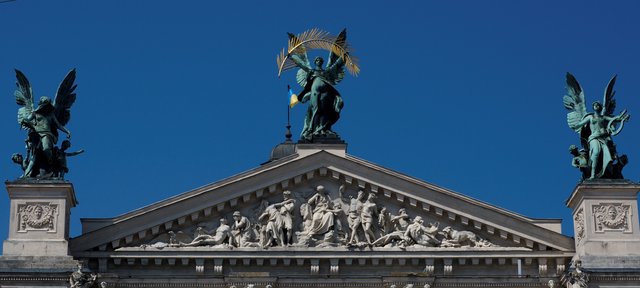 Hello everyone !
This weekend we have visited Lviv, which from logistics point of view made no sense ;)
TIP : If you want to travel to Ukraine passing by Poland near the 3-5th of May do not use car or bus, the best way is to book a train way before your scheduled travel! ( somehow get to Przemyśl and from there to Lviv or Kiev with a Intercity train - 1st class is ~8EUR ).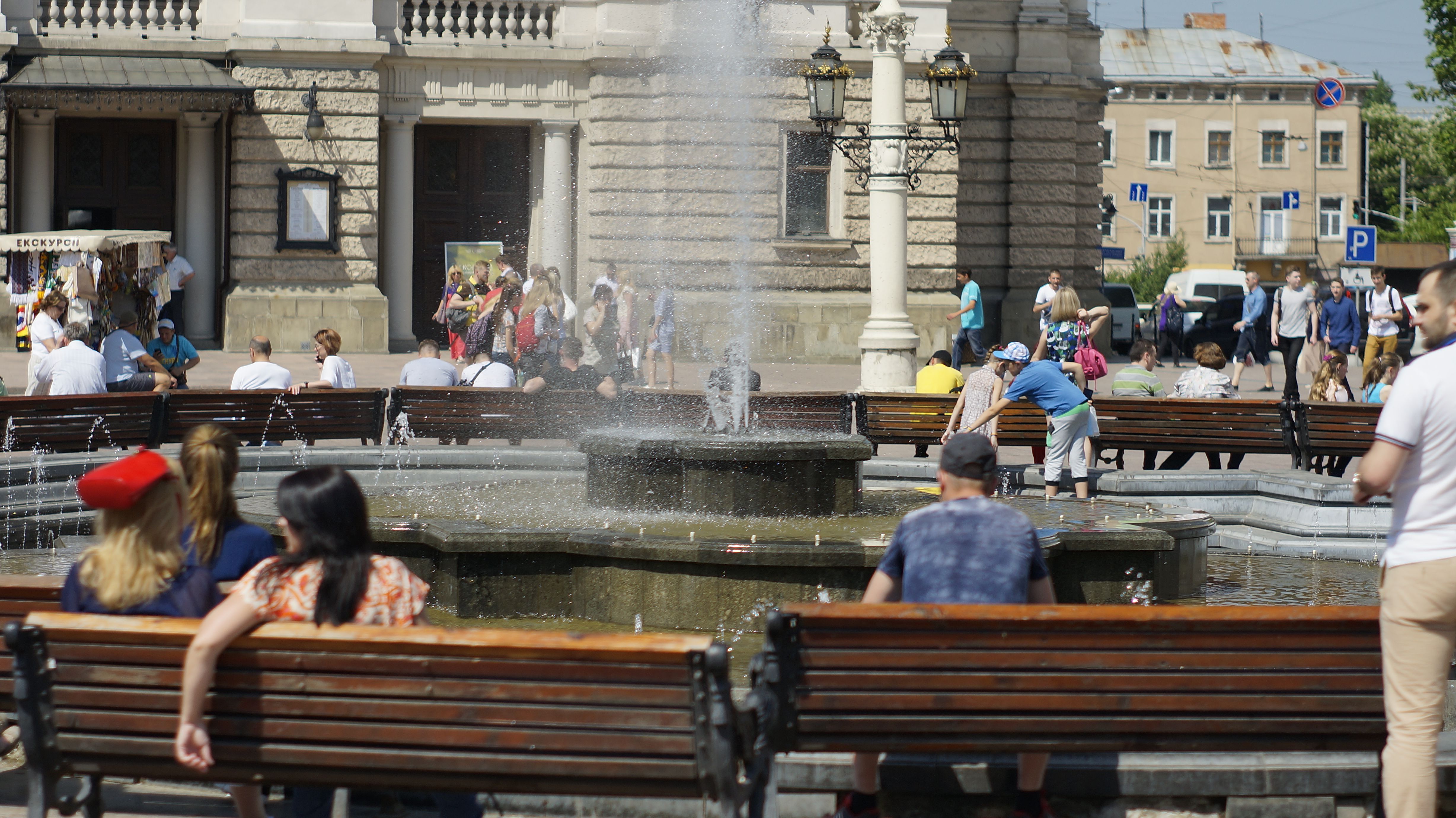 In Lviv you can travel with Marshrutkas (a small bus) , that are everywhere - you can buy the ticket from the driver ( of course we have denied all rational thoughts and used our legs only ;) )
There are several points worth seeing , but we haven used any plan ( again - denying all rationality .. ), so I'll randomly describe some of them :)
First of all if you feel well dressed (!) you should visit Lviv Opera House ( we did not do it, due to the dress code reasons). The cost i really low and you can see an opera for few euros ( btw remember to get some hryvnas - UAH from one of the exchanges in the city ).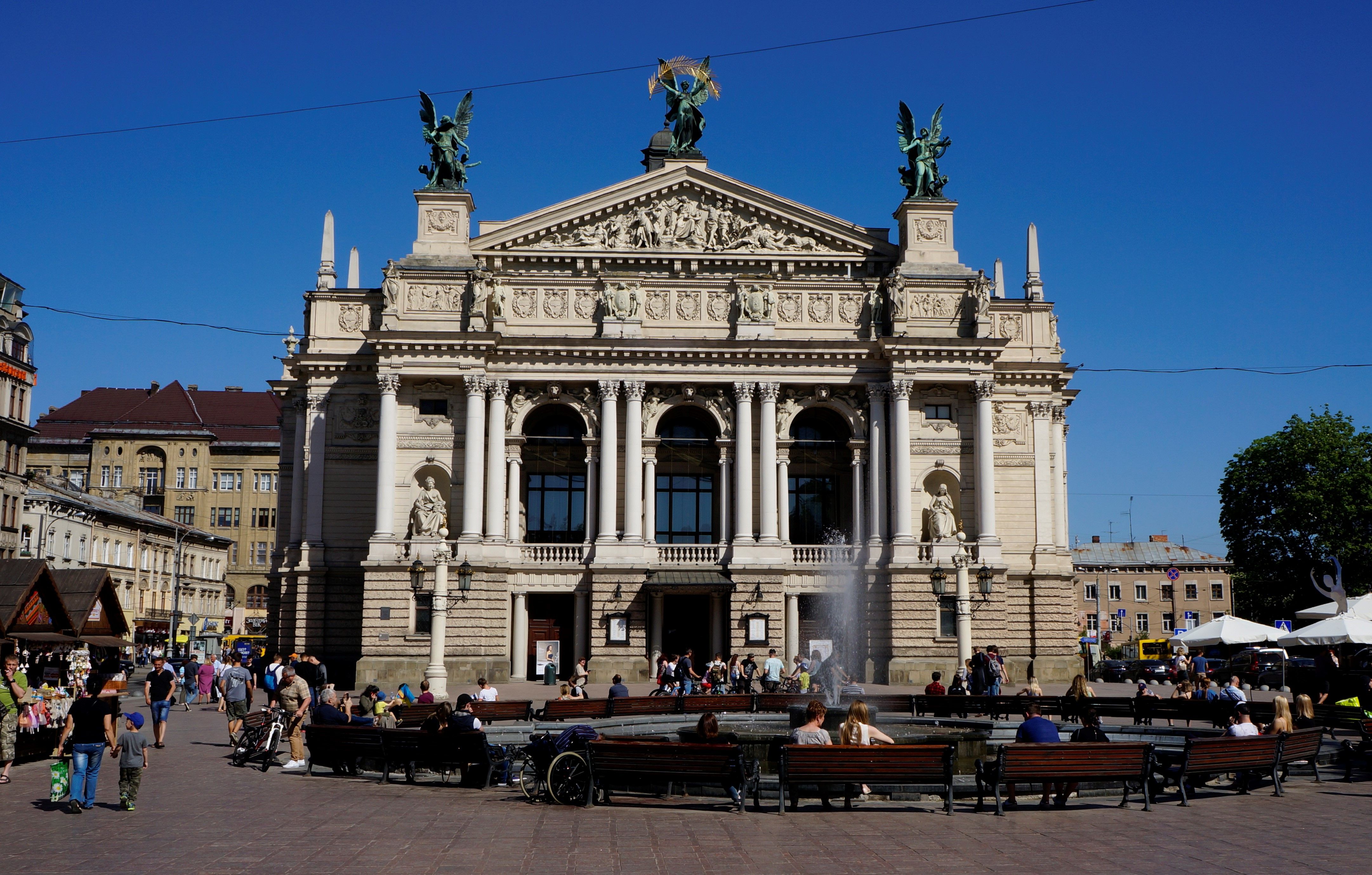 You can visit "Високий замок" (high castle) - there's nothing left from the castle itself, but the view is really nice :) For me the most interesting part of the hike was "big ass antenna" as seen below. Some of the older ladies told me it was not the main attraction .. little do they know ..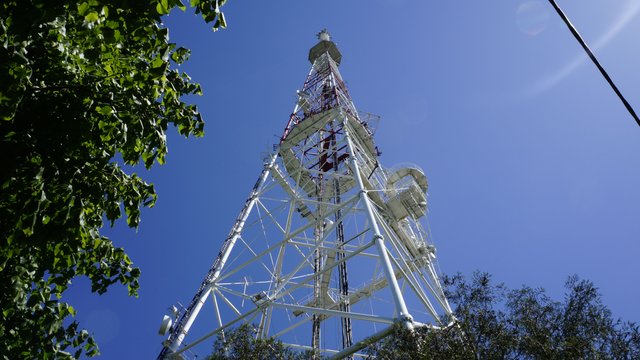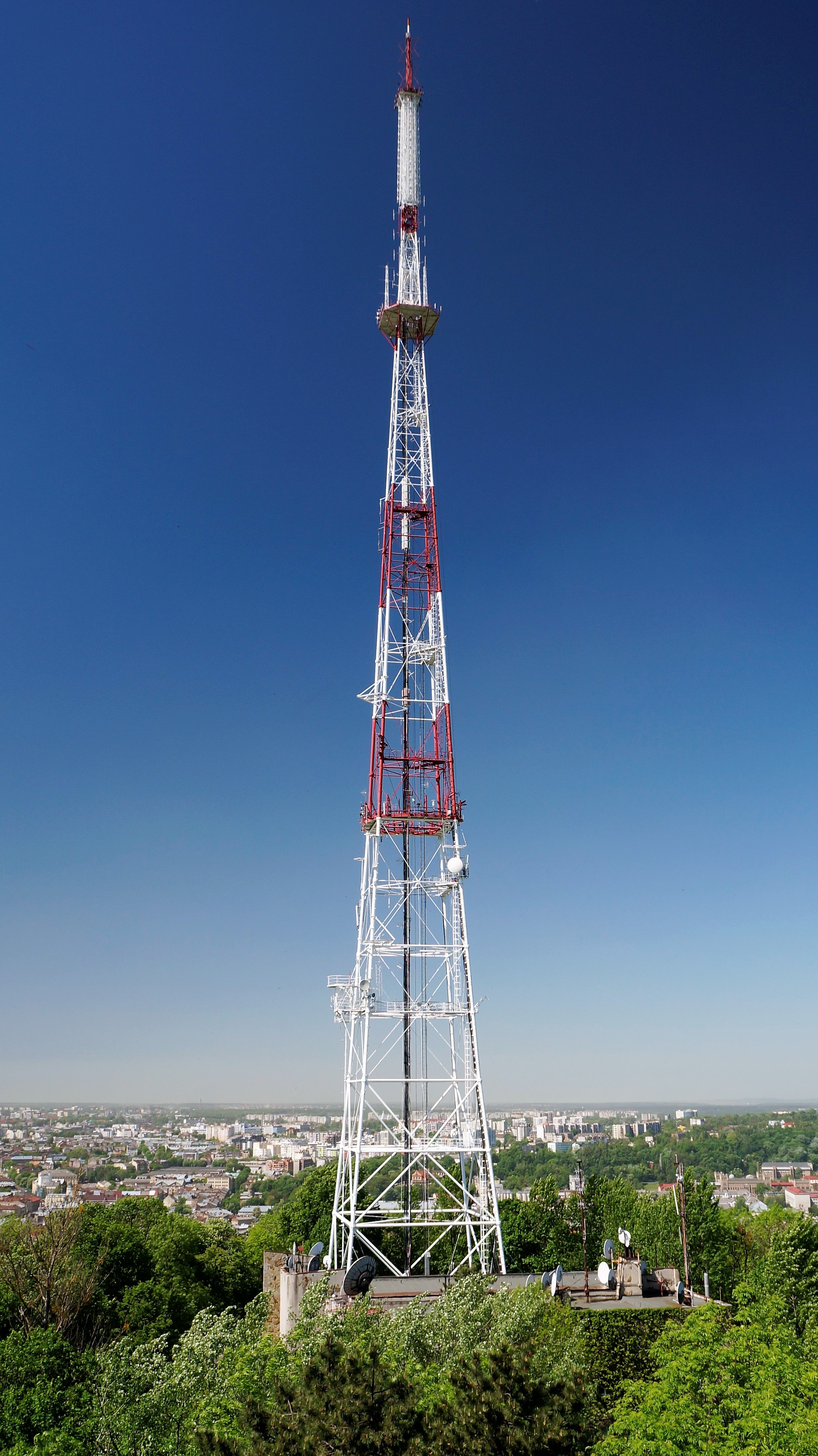 Just below the high castle you can find an amazing courtyard with old toys just laying around ( and if you need there's a dentist too ;) ) (https://goo.gl/maps/ZsDeTY6HtVp)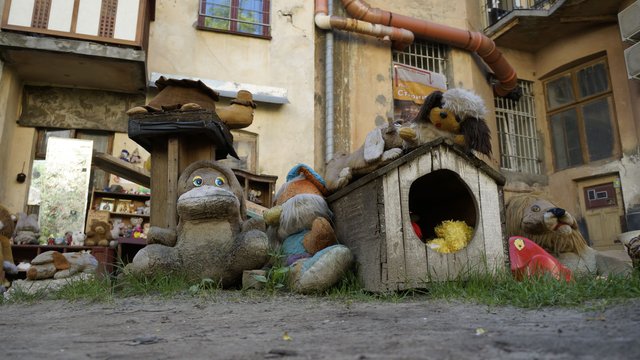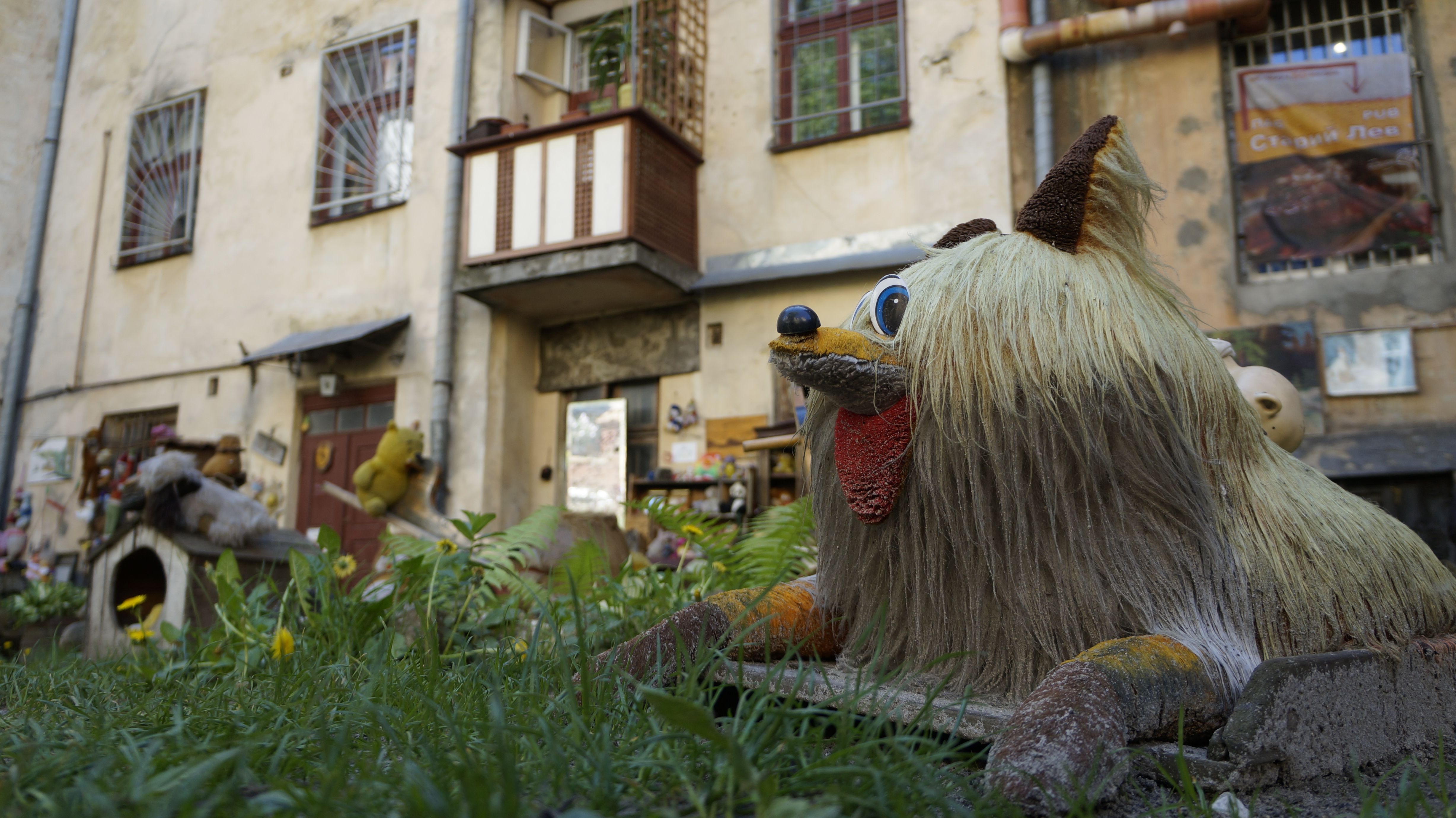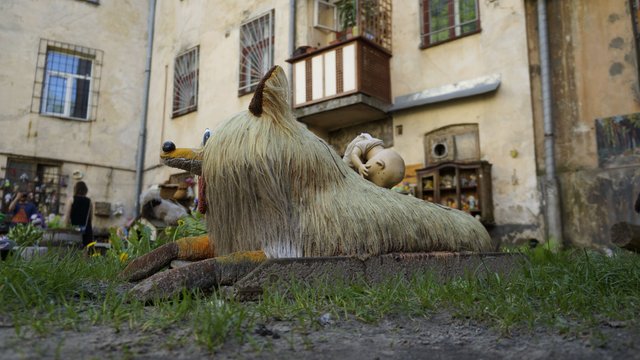 Beer museum (https://goo.gl/maps/nqyMADGTBh62) - entry is 100 UAH ( 3 EUR ) per person including beer tasting . It's worth the price - both museum and the beer.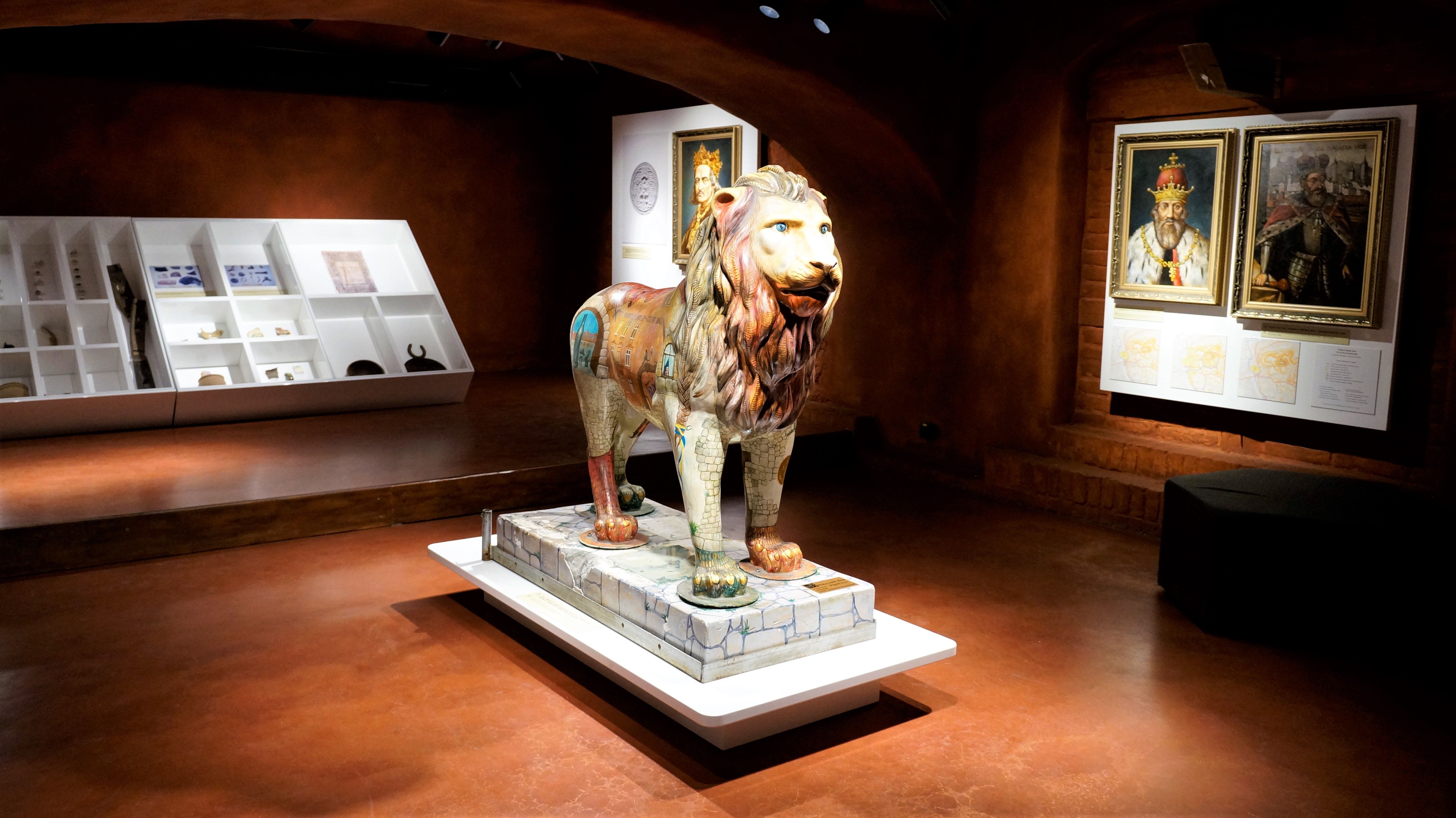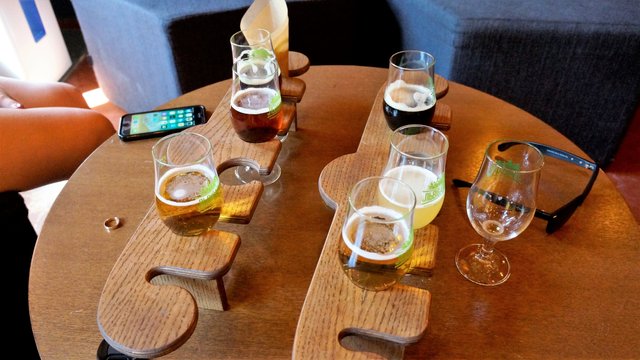 There are many points where you can drink strong nalevka ( 17% alc ) - glass costs 33UAH ( 1 EUR ) and it will give you a kick :) You'll find them for sure as people are standing outside drinking it from elegant glasses. We do really like the ceiling inside one of the locals.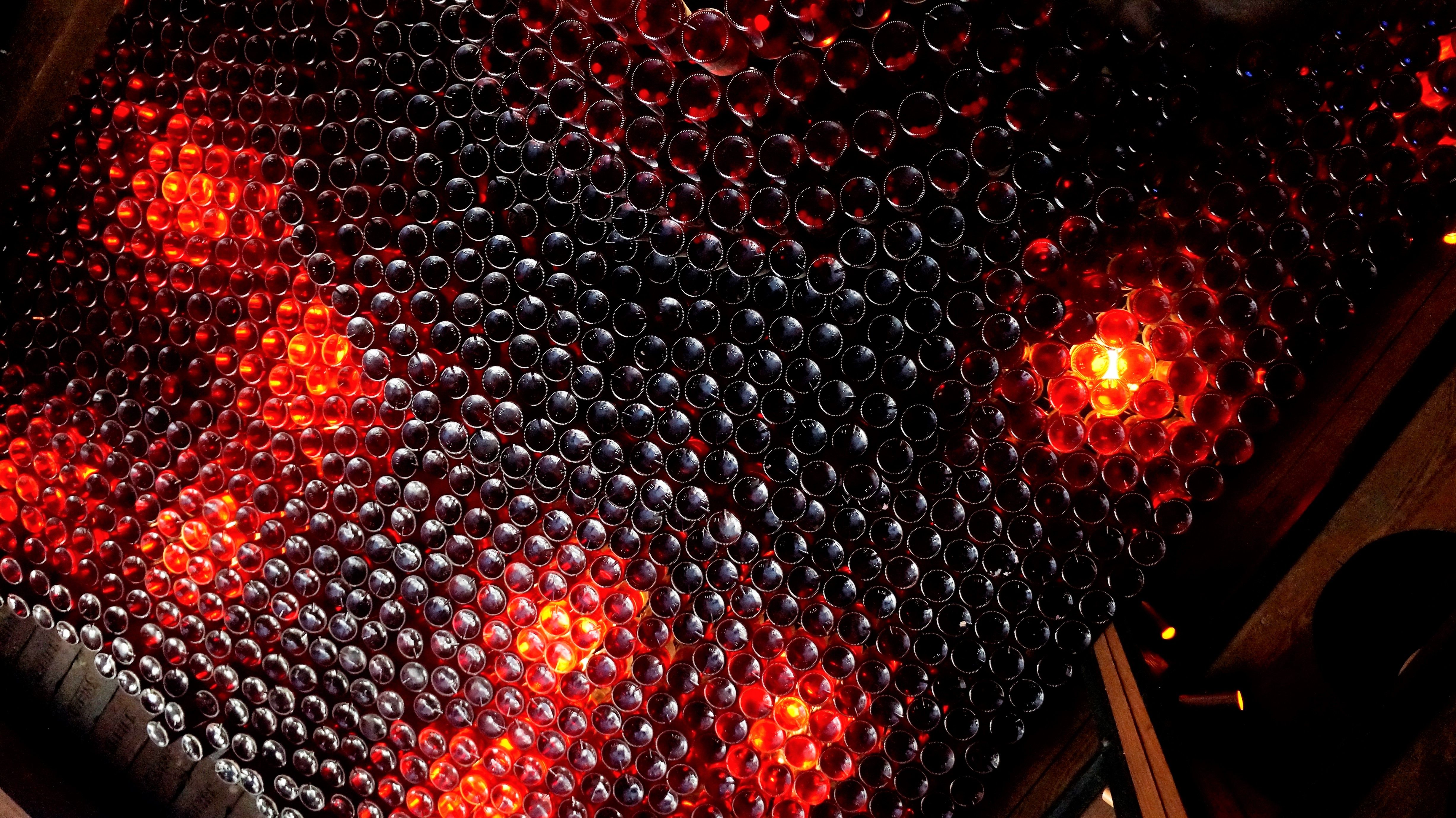 And last but not least the State Circus where you can participate in Old School circus shows ( bear on bike, seals, acrobats, magician etc ) https://goo.gl/maps/Shs4J4iwqSr