Today I want to present some of my photos made in the city of Valparaíso (Chile), photos mostly of dogs and cats in the street .... some of them are old for which I do not have them without watermark.
Hoy les quiero presentar algunas de mis fotografías de la ciudad de Valparaíso (Chile), fotos en su mayoría de perros y gatos en la calle... (hay algunas fotos antiguas que no las tengo sin marca de agua).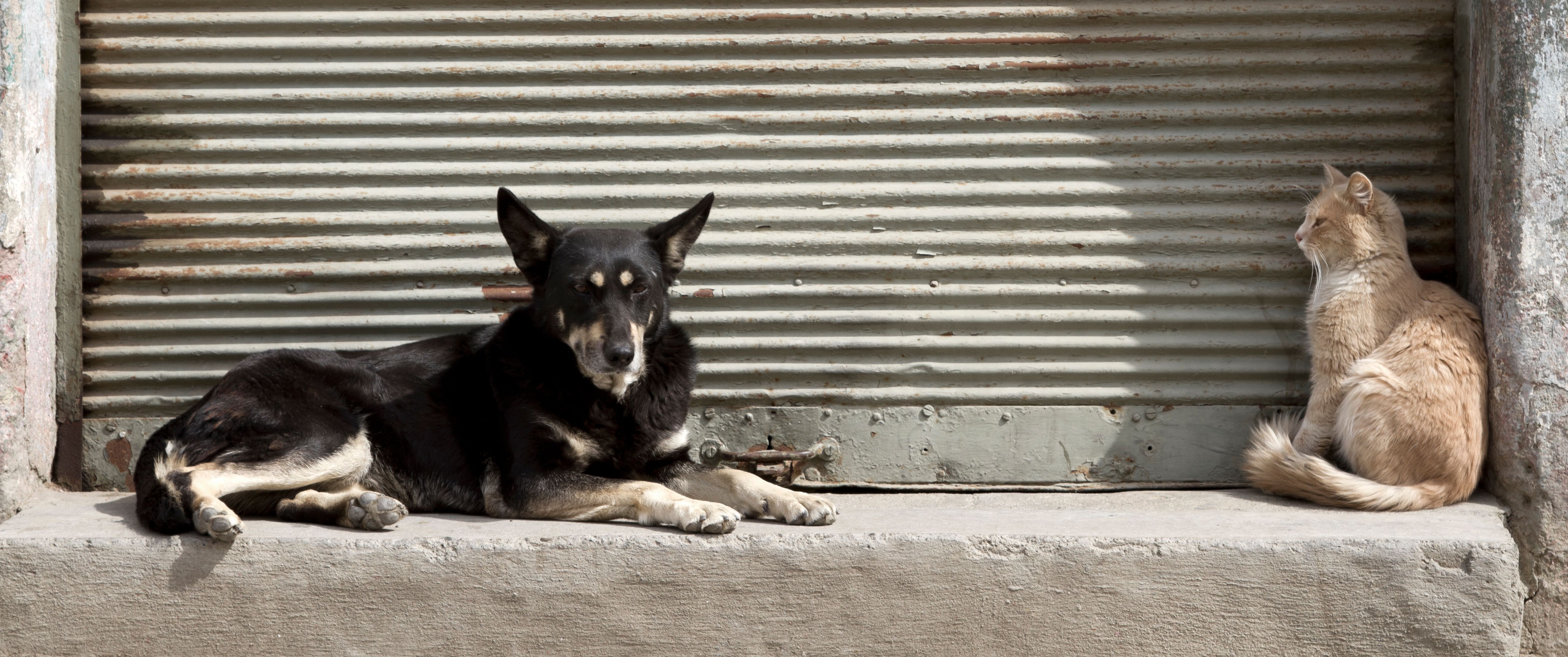 In my country, especially in some cities such as Valparaiso, there is a great number of dogs and cats, which are mixed with those living at home and on the streets, because a law on responsible animal ownership has never been created, except for a few weeks ago.
En mi país, especialmente en ciudades como Valparaíso, hay gran cantidad de animales, tanto los que viven en casa como los que viven en la calle se mezclan, ya que nunca existió una ley de tenencia responsable de animales, salvo hace unas semanas atrás.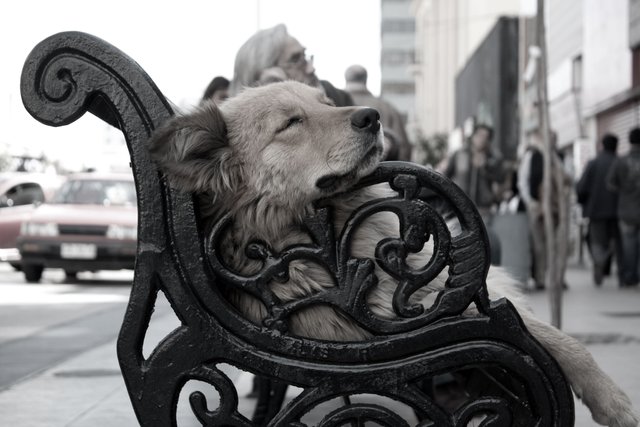 This custom for such a long time is the one that gave an identity to the city. If you are going to walk there, you will find them followed with them, some are friendlier than others, but they will always be accessible to give them affection (especially the dogs), even some will follow you for a good time, something that is good luck
Esta costumbre por tanto tiempo, le a dado en parte una identidad a la ciudad. Si vas a pasear allá, te encontraras muy seguido con ellos, algunos son muy amigables, otros no tanto, pero siempre estarán accesibles para que les hagas cariño (especialmente los perros), algunos incluso te seguirán por un buen rato mientras paseas, algo que es de buena suerte.