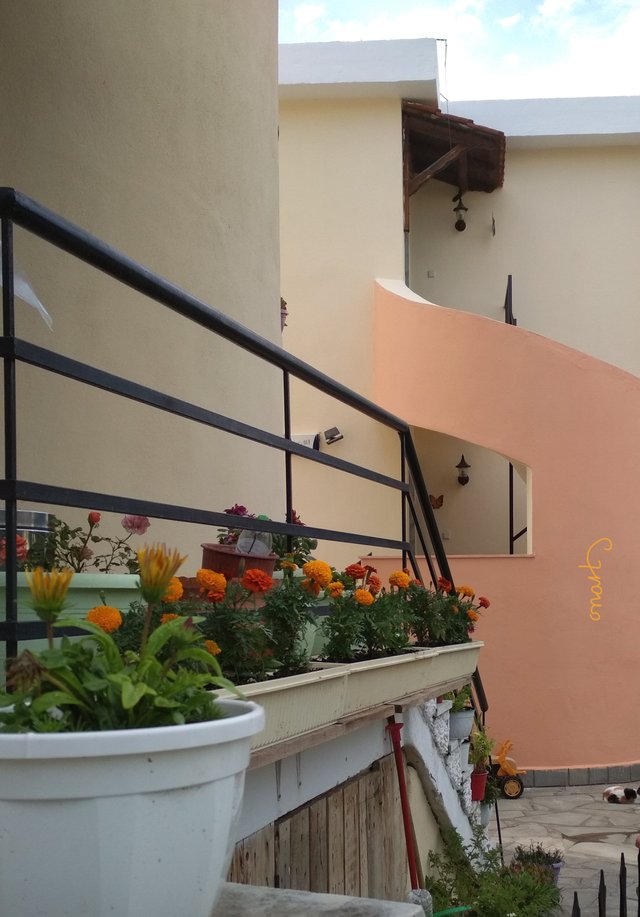 The look of some of you may have been focusing
and not unfairly on the beautiful flowers, but
my own eyes have focused on the depth where
there are some kids games!
....... maybe the reason there are flowers in this house,
is because it grows a child in his yard!
Το βλέμμα μερικών από εσάς ίσως έχει πέσει
και όχι άδικα επάνω στα όμορφα λουλούδια,
το δικό μου όμως έχει μείνει εκεί στο βάθος
που υπάρχουν παρατημένα μερικά παιδικά
παιχνίδια ....... μήπως ο λόγος που υπάρχουν αυτά
είναι επειδή ένα παιδί μεγαλώνει σε αυτή την αυλή;
Thanks!
Ευχαριστώ!