Semuc Champey, Guatemala
Flying a drone gives one a totally different perspective that we are not used to. That is why I think they gained so much in popularity in recent years. This is something new and fresh to our eyes, something we haven't seen before. This is a picture I snapped at Semuc Champey in Guatemala. As the river forms a canyon and it is in between the two hills, I had trouble with the signal, yet managed to capture some of its beauty.
Now I have enough video footage to hopefully make a nice long movie to show what you can experience in Guatemala, including a volcano eruption filmed by a drone 🤗This country just blew my mind, it is so diverse, with amazing nature and the kindest people. Have you been to Guatemala or want to travel there?
---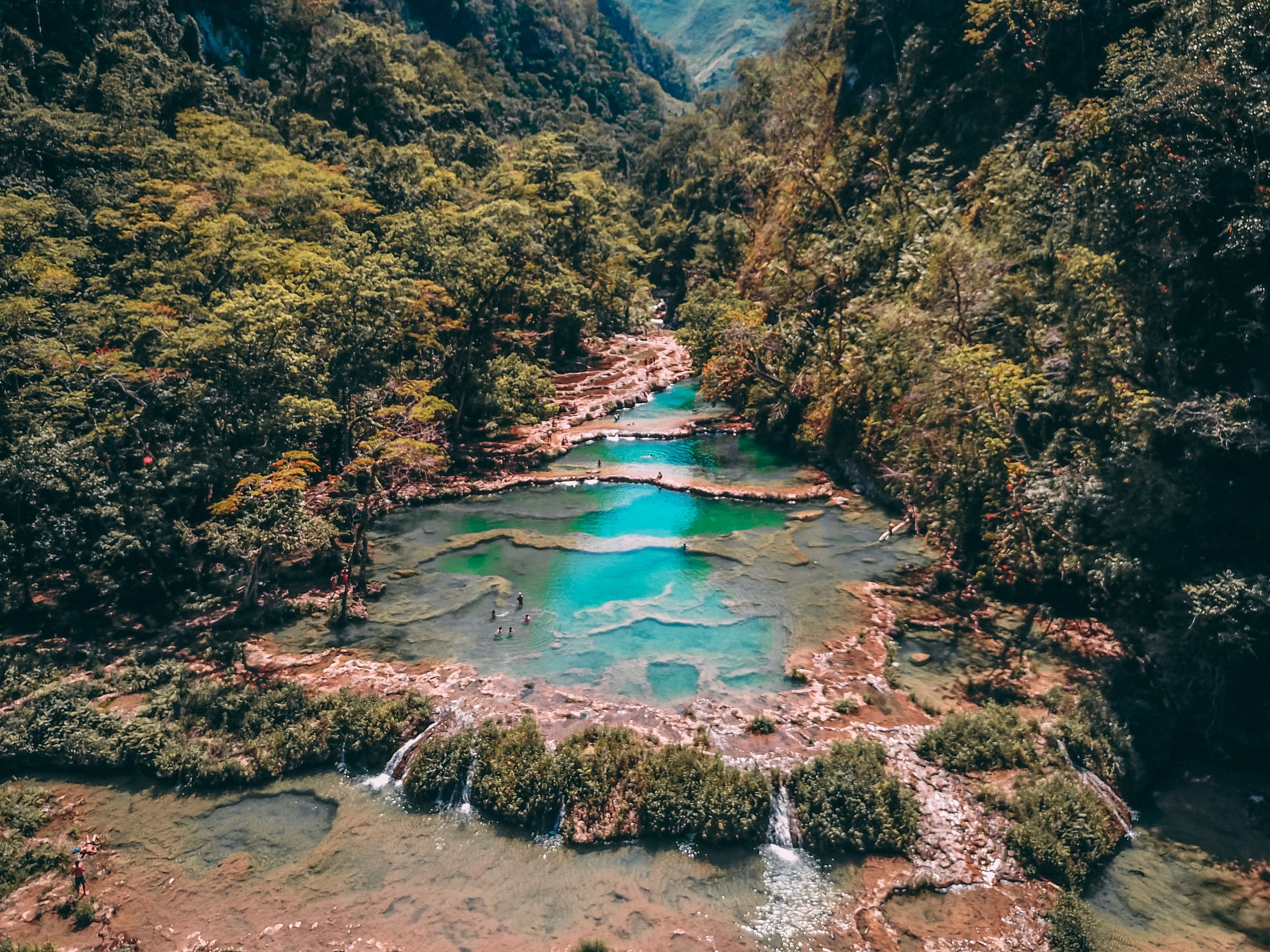 Click on the image to view full screen
---
taken with DJI Mavic, Semuc Champey, Guatemala