This morning I went to the town again. For the tourist town, 9 am is still early and the streets were not busy yet.
I chained my bike by the street sign and find a place at the street coffee bar.
Even the double coffee is very small for North American.
But expresso here is strong. Like a poison. Glass of water is a must if you don't want to get the hole in your stomach.
After coffee, I took a walk along the streets of Makarska and here are some fresh shots for you.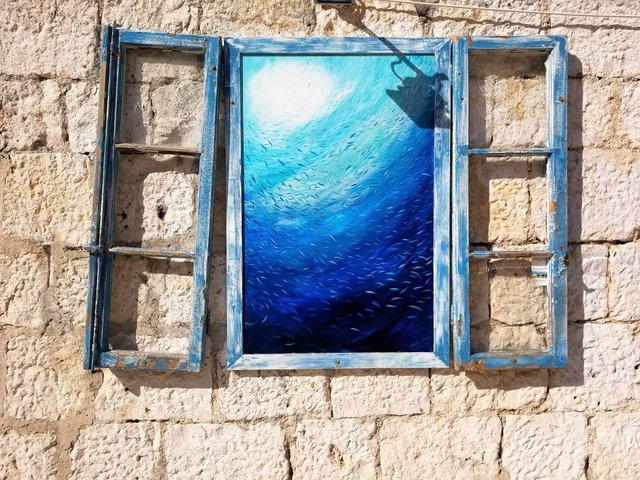 Fish tank in the window?
Why not?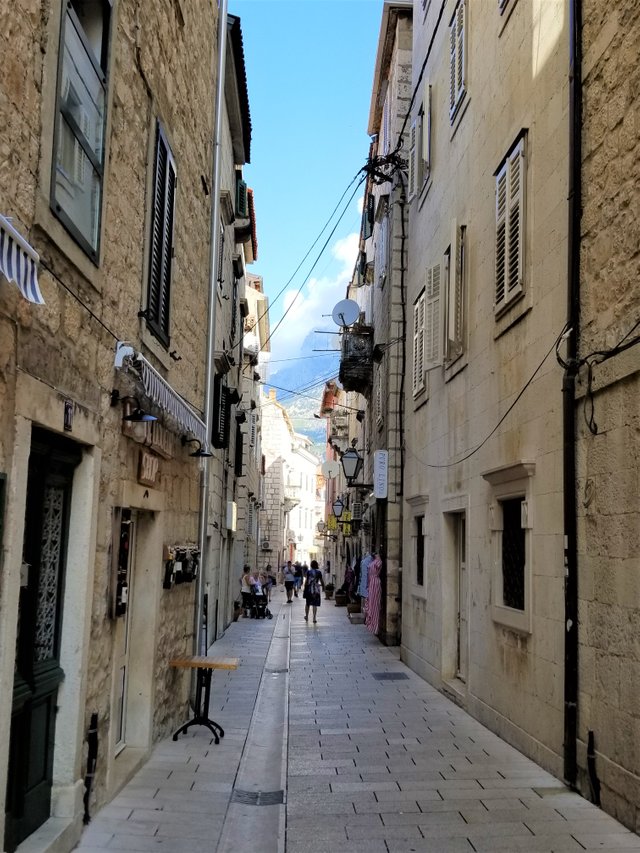 Classic Mediterranean street.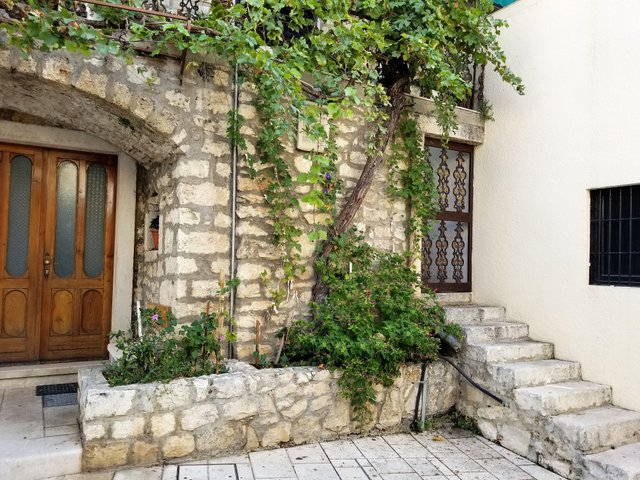 Entrance to an old house.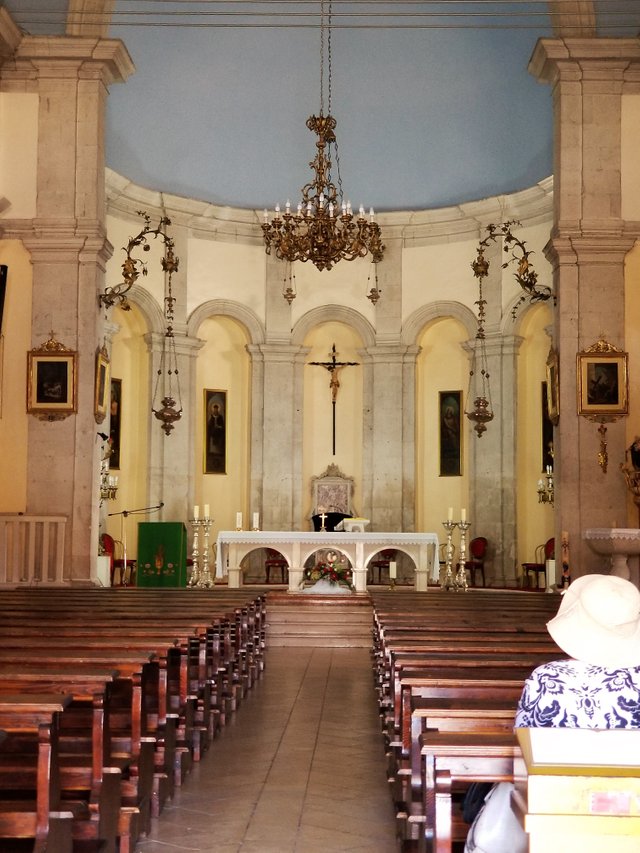 Peek into the local church.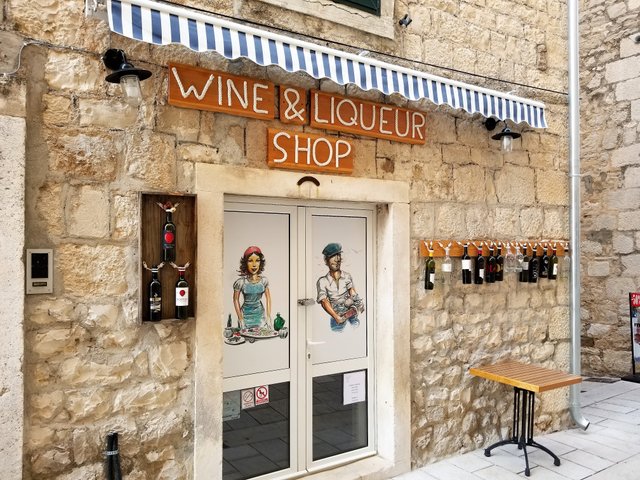 Interesting liquor store.
It was still closed at that time.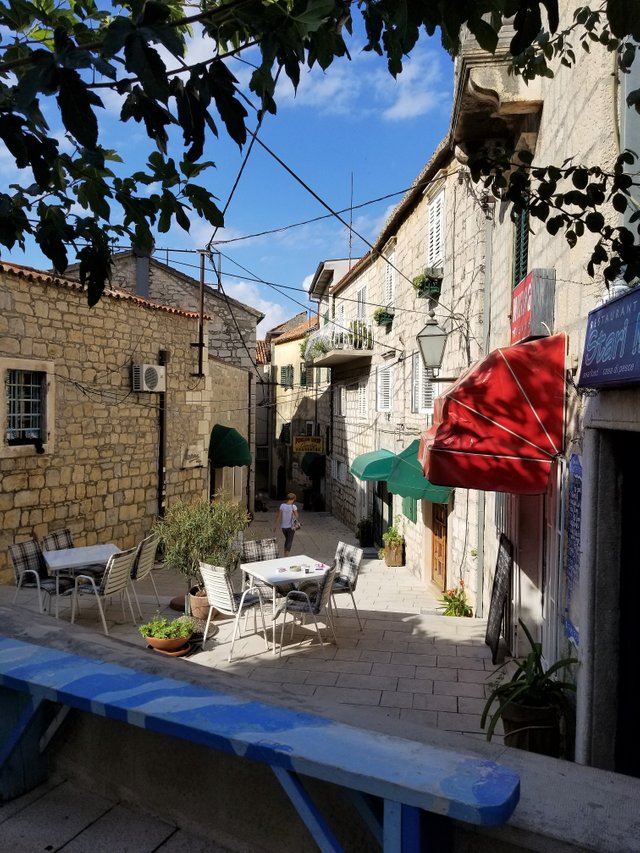 Perfect color combination.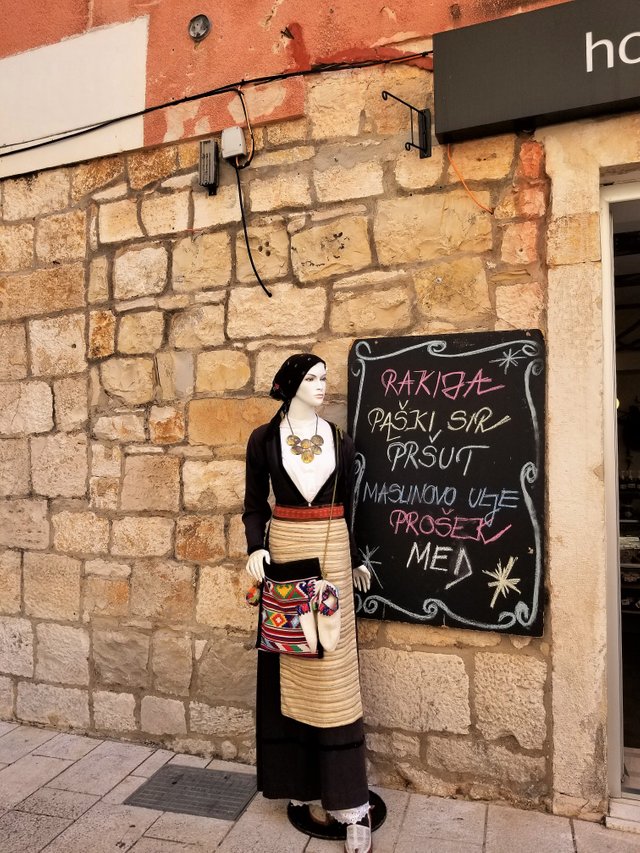 Local goodies.
Ham, cheese, brandy, honey, olive oil...
Yummy!
I wish I have had a scooter or at least bike with a basket.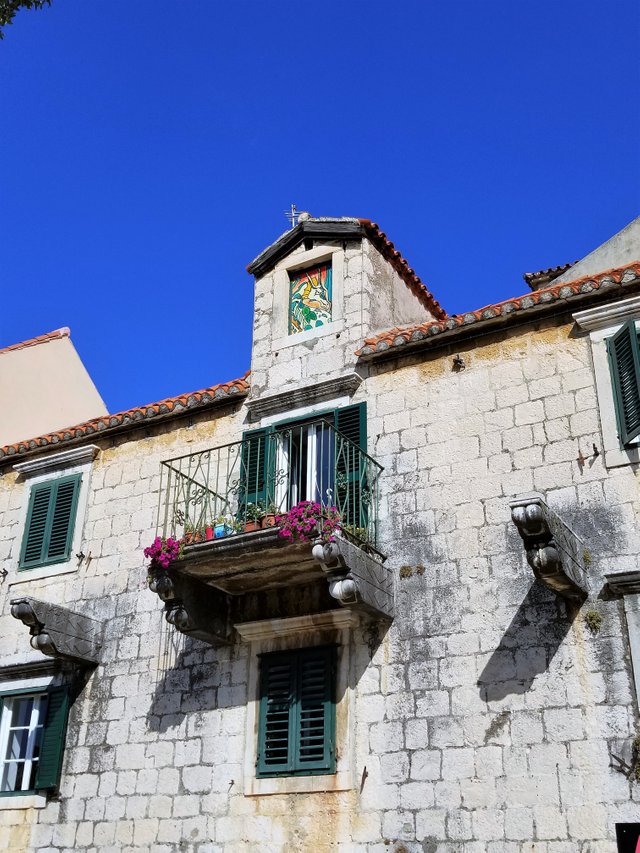 Yet another beautiful facade.
I'm sure you enjoyed my selection as much as I when I was walking the streets.
Oh, and by the way.
I visited a hair salon and finally did my haircut.
The ride back was not so bad. My legs and heart are getting stronger and stronger.
And the swimming pool is very convenient to cool down hot and tired muscles.
Have a great day, my friends.